From the moment you decide to entrust Dr. Alyson Wells and her staff at Valley Plastic Surgery and Medi-Spa near Baltimore, MD with your beauty, health and well-being, we want you to experience the difference that sets us apart.
Come in and discover the difference at Valley Plastic Surgery & Medi-Spa. Request a consultation online or call (410) 628-8200 to schedule your appointment.
All About You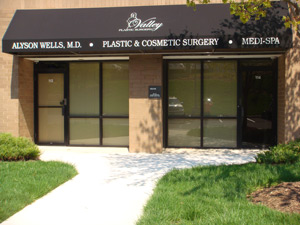 You will notice our patient-centered focus immediately. Conveniently located in northern Baltimore County, our office and on-site surgery center provide plentiful reserved parking just steps from our front door. As you walk through our doors, our friendly and caring front office staff will make you feel welcome and at home.
After you help yourself to a cold beverage or freshly brewed herbal tea, you may relax in a comfortable seat and momentarily forget that you are in a doctor's office. It may be that you are distracted by the wafting fragrance of rosemary and lavender in the air from our medi-spa.
Her rare combination of impeccable training, keen aesthetic sensibilities, technical skill and precision in plastic surgery sets this Baltimore surgeon apart from the rest.
Our meticulous attention to detail is evident throughout our office. Amenities include:
Cozy patient robes for your comfort
Private patient lockers for your clothes
State-of-the-art procedure and recovery rooms
A private exit separate from our front office and reception areas to use after your procedure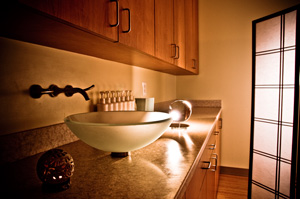 Our on-site medical spa offers a full range of luxurious treatments to enhance your natural beauty and to revitalize your skin.
With a soothing color palette, relaxing sounds, and fragrant botanicals in the air, our medi-spa is the perfect spot for re-invigorating your spirit and your skin.