Mommy Makeover
Offered at our convenient location in Baltimore, Maryland
You redefined yourself when you became a mother. It may be time to redefine your shape as close to your pre-baby body as possible.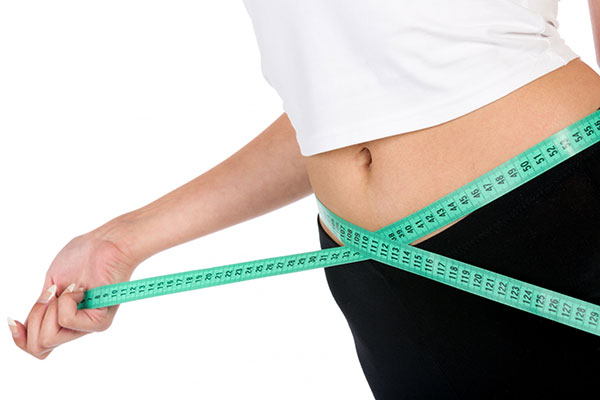 Whether you became a mom months or years ago, our exclusive mommy makeover for Baltimore area women puts time back on your side and reacquaints you with the woman you used to see in the mirror.
Mommy Makeover Procedure Options
Your truly custom mommy makeover will be created by a wife and mother who also happens to be a renowned plastic surgeon. You and Dr. Wells will determine together which combination of procedures will achieve the transformation you seek. Then Dr. Wells and her team will use exciting state-of-the-art procedures, tailored for you, to reverse the effects of childbearing.
Before and After Photos
A Mommy Makeover to Fit Your Schedule & Your Budget
Along with a busy family life sometimes come the constraints of a budget to support it. We'll schedule your procedures and recovery to work with your busy life and budget. Your mommy makeover may be even more affordable and easier to achieve than you think!
While you can further customize your makeover, common treatment options include the following:
Breasts Augmentation, Lift & Reduction
Many mommy makeovers include procedures to reverse the changes in the breasts that are seen after pregnancy, and especially after breastfeeding. Consider the differences you have seen with time:
Laxity of the skin and drooping of the breasts after pregnancy/breastfeeding, with loss of fullness, especially at the upper breasts, and descent of the nipple toward the bottom of the breast
Persistent enlargement of breasts following pregnancy/breastfeeding, along with sagging
Persistent enlargement of the areolae (pigmented areas around nipples)
Loss of volume or deflation of the breasts globally—not just in the upper portion
We'll take everything into consideration to tailor the best restoration for your specific situation. In some cases, a breast augmentation alone provides Baltimore area women with the enhancement they desire, while some women benefit from augmentation with a lift. Others benefit from only a lift, and some women are ideal candidates for reduction.
Explore more about breast augmentation, breast lift and breast reduction.
Tummy Tuck
With a tummy tuck, Dr. Wells addresses the laxity of the abdominal skin and fatty tissues, stretch marks and separation of the abdominal muscles that occur with pregnancy. For women who remain with fullness and excess tissue at the lower abdomen despite a healthy diet and exercise, a tummy tuck may be a good option. The excess skin and fatty tissues are trimmed away while the muscle layer is repaired underneath. The resulting incision can usually be hidden below the line of a bikini bottom. And the muscle repair acts like an internal corset to flatten the abdomen, draw in the waist and prevent bulging.
Learn more about tummy tuck.
Liposuction for the Tummy, Hips & Thighs
If fatty deposits around the abdomen occur where no excess skin or stretch marks exist, then Dr. Wells may suggest liposuction for her Baltimore area clients. Liposuction can successfully eliminate stubborn fat deposits that tend to develop during pregnancy, and persist after losing the so-called baby fat.
Dr. Wells also uses liposuction to precisely sculpt common problem areas of the thighs and hips.
Sometimes fat redistributes to the lower body during pregnancy. Even after weight loss, these stubborn fatty deposits simply do not regress to pre-baby levels. Liposuction may be extremely effective for these areas, especially if you're frustrated to find that the lumpy appearance on your hips and thighs is resistant to diet and exercise.
Find out more about liposuction.
Skin & Facial Rejuvenation
Eyebrows, Forehead & Corners of Eyes
BOTOX relaxes muscles that cause frown lines and furrows between eyebrows and at forehead, and dramatically smooths crow's feet at the outside corners of eyes. Retain your facial expressiveness that reflects your personality, but diminish or lose the harsh deep lines that can make the face look angry—when you're not!
Cosmetic fillers, like JUVÉDERM, BELOTERO, and RADIESSE are quick, injectable wrinkle-fighters that give your face a more youthful appearance with virtually no downtime.
Sides of Nose, Around Mouth & Thinning Lips
Hyaluronic acid fillers such as JUVÉDERM and BELOTERO are natural gels composed of one of the structural elements of human skin that fill in and plump up lines and wrinkles, especially at the sides of the nose and corners of the mouth. These fillers also restore a sexy, youthful fullness to the lips.
Facial Tone, Texture, Fine Lines, Enlarged Pores & Pigmentation
Facial peels are enzymes and solutions applied to the facial skin to remove the top, dead layer of skin, revealing fresher, dewier, healthier, younger-looking skin beneath. Your face feels smooth, like brushed silk, and tighter. Pore size, fine lines and imperfections in pigmentation due to pregnancy and sun exposure are diminished. Your skin literally glows.
Laser treatments, similar to facial peels, vary in strength to remove the top, dead layer of skin cells that dull the way light hits and plays off the facial skin. Over a series of treatments, some lasers resurface skin to eradicate fine lines and wrinkles and tighten skin, especially lower lids and around eyes. Beyond glowing, skin achieves true clarity and becomes luminous again.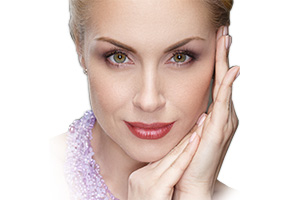 Facial sculpting, or facelift, removes sagging skin at the face and neck while also tightening the underlying muscle. It improves fullness at the lower jawline (jowls) and cheeks, defines the jawline and repairs the separation of muscles in the neck to restore smoothness.
Fat transfer involves movement of tiny particles of fat from an area of excess (abdomen or thighs) into an area of the face where it has diminished. Fat transfer into the lips can provide desired plumpness and is longer-lasting than injectable fillers. Likewise, fat transfer into the cheeks and nasolabial folds restores fullness in these areas and offers longer-term results than fillers. Because of transplanted stem cells, which are contained in higher concentrations in properly prepared fat tissues, the texture and appearance of the skin tend to improve too!
Labiaplasty: Contouring & Reduction
For women with persistently enlarged or uneven labia following pregnancy and vaginal delivery, labiaplasty can be an integral part of a Mommy Makeover. The aesthetic results and relief of discomfort, both physical and emotional, can be truly amazing.
Learn more about labiaplasty.
Alyson Wells,
M.D., F.A.C.S.
Her rare combination of impeccable training, keen aesthetic sensibilities, technical skill and precision in plastic surgery sets this Baltimore surgeon apart from the rest.
You devote so much of yourself to your family—now may be the perfect time to devote some attention to yourself. Please request a consultation online or call (410) 628-8200 to talk with board-certified plastic surgeon Dr. Alyson Wells and find out if a mommy makeover is right for you.