Mommy Makeover
Offered at our convenient location in Baltimore, Maryland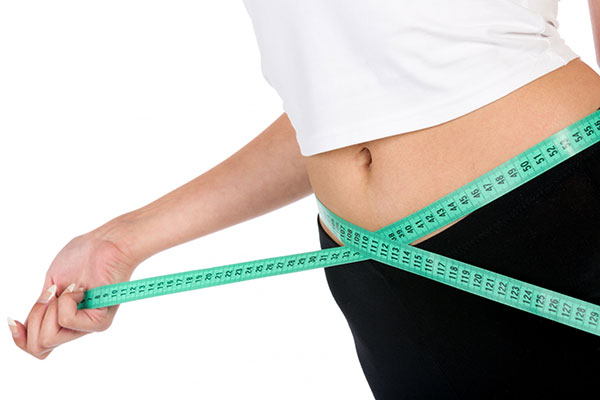 A Mommy Makeover is a combination of restorative procedures resulting in the re-emergence of the shape and appearance of the body. This popular procedure addresses loose, sagging skin and silhouette irregularities empowering candidates to turn back the clock after childbirth, breastfeeding, weight gain or loss, menopause, or age.
The method of combining surgical procedures reduces recovery time, cost, and risk to better suit busy lifestyles. An expert surgeon will work with candidates to determine which areas to focus on to restore the body's youthful appearance. The customization of procedures and single surgery outcomes in the hands of a skilled surgeon make the Mommy Makeover the obvious choice for anyone in need of a confidence boost. Dr. Alyson Wells has been returning women's bodies to their post-baby bounce, and the results leave patients thrilled. If you're ready to schedule your new you, contact The Valley Plastic Surgery and Medi-Spa. We'll be happy to answer any questions and set up your appointment. Call our offices in Cockeysville at (410) 628-8200 today!
Before and After Photos
All About The Mommy Makeover
Aesthetic surgeries have been gaining popularity since the early 20th century. But those early pioneers in plastic surgery could not have imagined the techniques mastered by surgeons today to remake the whole body. While individual procedures – tummy tuck, liposuction, labiaplasty, buttock augmentation, breast lift, arm lift, thigh lift, and breast augmentation – have been popular for decades, it is the combination of procedures that have gained popularity over the past ten years. (1) Performed by a board-certified plastic surgeon who considers a variety of factions, the American Society of Plastic Surgeons has long recognized combining procedures as a safe and effective method of overall body rejuvenation.
Postpartum and age-related changes to our bodies conflict with our desire to feel and appear youthful and energetic. Health measures such as diet and exercise can only go so far as to change the appearance of loose and sagging skin due to pregnancy or the passage of time. The mommy makeover helps to achieve these goals by removing excess skin, eliminating unwanted fat, increasing the volume of breasts, and addressing volume loss with fat grafting. Safely performed within a single procedure taking four to six hours, surgeons can achieve incredible results. Additionally, patients love the reduction in the surgical time a mommy makeover combination of techniques gives them.
Breast augmentation involves using saline or silicone breast implants or fat transfer to increase the size of breasts. A fat transfer procedure relocates fat from one body area to your breasts, making this the perfect course of action for people looking for a minimal, natural-looking increase in breast size. And while augmentation cannot boost sagging skin, the procedure can be combined with a breast lift to achieve fullness and diminish the look of sagging or deflated breast tissue resulting from breastfeeding or weight loss. Some patients prefer a breast reduction to balance overall body proportions along these same lines. Macromastia (large breasts) can hinder activity and cause painful back issues. Patients have even shared their emotional distress, unwanted attention, and wardrobe issues due to large breasts. A tummy tuck, or abdominoplasty, tightens and restores the pre-pregnancy abdomen's flat silhouette and muscular tightness. Abdominoplasty is a significant surgery in which the excess skin and fat are removed and the myoaponeurotic layer is repositioned so the patient and surgeon can both expect stunning results.
Patients looking to change the silhouette of their body overall will be thrilled with the results of liposuction. Women looking to decrease discomfort due to a lengthened labia minora can opt for a labiaplasty, and procedures like a thigh lift reduce sagging skin in areas women most want to show off. Dr. Wells will work with you to determine the winning combination of confidence-increasing procedures so you can look and feel your best. 
Candidates in the Los Angeles Area
Mommy makeover candidates are looking to retain an overall youthful appearance and increase body confidence. Candidates should be in good health, nonsmokers, and those who have decided not to have any more children. Mommy makeover candidates should also have clear-sighted expectations of the parameters of plastic surgery, so they have a realistic grasp of their desired results. Breast augmentation, breast reduction, and breast lift candidates should not be breastfeeding or pregnant. A tummy tuck procedure is not a weight-loss substitute, so women planning to lose weight or have another baby should wait to schedule this procedure. Individuals considering any mommy makeover combination of procedures should plan to maintain a healthy lifestyle post-surgery to help sustain the desired results. Dr. Wells will work closely with you to determine the best combination of procedures during your consultation.
Personal Consultation
Dr. Wells and her team want to help you feel incredible in your skin. They can assist in the bounce back to your pre-baby body or give you the body that weight gain, weight loss, aging, or genetics kept you from having. We designed the client consultation for you to share your goals and expectations with your surgical team. We consider every aspect of your overall health and lifestyle to achieve the best outcome while keeping you safe. In addition, Dr. Wells will evaluate your mental health if you are in your first postpartum year since most new mothers are especially susceptible to emotional sensitivity in that first year.
Don't just think about your ideal body; make it a reality! Please schedule a consultation with our office today. Our dedicated staff is waiting to hear from you. To see the before and after results for some of our patients, visit our Facebook and Instagram!
Preparation
Before undergoing surgery requiring sedation or general anesthesia, a complete medical history, including diagnostic tests, is recommended. Providing forthright answers about your health, including any illnesses, prior surgeries, prior surgical complications, allergies, prescription and recreational drug use, over-the-counter medications, and oral contraceptives will help your surgeon protect your health. Before your procedure, you should stop smoking and discontinue the use of any drugs that may increase the risk of bleeding. Dr. Wells will carefully outline post-surgical care, which you should follow closely. She will also discuss the risks of plastic surgery with you, and you will need to sign a consent form stating that you understand the risks and potential complications.
Procedure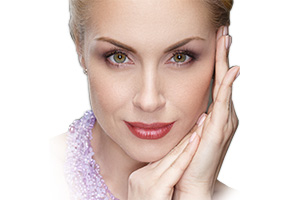 Before your procedure can begin, a board-certified anesthesiologist will administer intravenous sedation or general anesthesia to ensure you are comfortable during your surgery. Dr. Wells will help you decide which sedation method is best for you. Breast augmentation requires a small incision in an inconspicuous area used to insert and place the breast implant, after which the incision is closed. A breast lift uses different techniques to achieve results based on various pre-operative factors, including breast size, shape, areola placement, and more. After they execute the decided upon incision pattern, your surgeon will manipulate the breast tissue, nipple, and areola to remove sagging and compensate for a loss of elasticity. During liposuction, tumescent fluid containing a diluted local anesthesia is infused to reduce bleeding and trauma. Then, a thin hollow tube called a cannula is inserted through a small incision to loosen and remove fat. Liposuction has evolved in recent decades. Results are predictable, and the procedure produces a significant change with only a small resulting scar. (2) A full tummy tuck requires a horizontally-oriented incision, of which the determining fact is the amount of skin to be removed. This procedure is often combined with liposuction for an ideal abdominal aesthetic.
The repair of abdominal muscles happens before moving on to the upper abdominals. If necessary, a second incision is made around the navel, allowing your surgeon to pull down and trim the excess skin before creating a new hole for the belly button. The procedures for a labiaplasty include trimming excess tissue, a wedge procedure to trim a pie slice-shaped section from the labia minora, or removing extra folds from the clitoral hood. (3)
After Surgery
Post-surgery recovery time varies by procedure. With a labiaplasty, patients can take a week off from work to ice the site and keep the area elevated. Patients can resume intercourse and tampon insertion four to six weeks after surgery. Trim labiaplasty will require a shorter recovery time. Procedures requiring a more invasive procedure, like tummy tucks, buttock augmentations and lifts, and breast augmentations and lifts, will often employ small, thin tubes to drain excess blood or fluid at the incision site. Following a breast augmentation, your team will closely monitor you for up to an hour before you are released. The incision site will be bandaged and dressed to prevent infection, and you should wear support garments to relieve swelling. You can resume exercise at six to eight weeks or with your surgeon's approval. Antibiotics are prescribed to prevent infection with these surgeries. Dr. Wells will encourage you to rest until you have permission to increase your activity level. She and her dedicated staff will give you detailed instructions on caring for any incision site and drains. They will also go over topical and oral medications you can take to manage pain, concerning changes at the incision site to look out for, and when to follow up.
Results
The visual results of all of the mommy makeover procedures are immediate, but the final results will take time to settle and fully emerge. With a breast augmentation, it will take a few weeks for the swelling to subside. Additionally, breast implants may need to be replaced eventually. A breast lift could take a few months for your breast to take the desired shape and position. Incision site fading could take months or up to a few years. Managing your weight, ensuring you don't subject incision sites to disruptive pressure, swelling, and maintaining a healthy lifestyle will help your results last.
How Much is a Mommy Makeover?
The cost of your specific combination of mommy makeover procedures will determine the cost of your procedure. Dr. Wells will work with you to achieve your desired results while staying within your budget. Additionally, financing is available for eligible patients. If you're ready to learn more, don't wait! Call (410) 628-8200 to schedule a personal consultation with Dr. Wells. 
FAQ
Are there risks involved in surgery?
All surgery poses some risks, but the factors used to determine each individual's specific risk factors when undergoing elective procedures will be determined by careful assessment by your surgeon.
Will I be happy with my Mommy Makeover results?
Part of your surgeon's pre-operative assessment will focus on your desired outcomes. They will help patients with unreasonable expectations understand a realistic outcome based on their specific underlying factors and which procedures will be performed.
References
Shaterian A, Masoomi H, B Martin J, Paydar K, A Wirth G. National Trends in the Use of Inpatient Hospitalization for Combined Abdominoplasty and Breast Surgery. World journal of plastic surgery. 2015;4(2):120-126. Accessed June 20, 2022. https://www.ncbi.nlm.nih.gov/pmc/articles/PMC4537603/.
Ahern, R. W. (2009). The History of Liposuction. Seminars in Cutaneous Medicine and Surgery, 28(4), 208–211. https://doi.org/10.1016/j.sder.2009.10.001.
Furnas HJ, Canales FL, Pedreira RA, Comer C, Lin SJ, Banwell PE. The Safe Practice of Female Genital Plastic Surgery. Plastic and Reconstructive Surgery – Global Open. 2021;9(7):e3660. doi:10.1097/gox.0000000000003660