Labiaplasty
Offered at our convenient location in Baltimore, Maryland
For women with persistently enlarged or uneven labia following pregnancy and vaginal delivery, labiaplasty can be an integral part of a Mommy Makeover.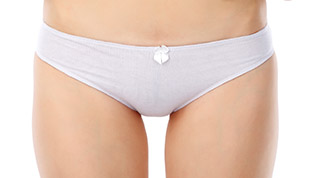 The aesthetic results and relief of discomfort, both physical and emotional, can be truly amazing. In the Baltimore area, Dr. Alyson Wells specializes in helping other women to feel their best through this intimate surgery. As a board-certified plastic surgeon, wife and mother, Dr. Wells understands that this is a physical and emotional issue for women.
About Labiaplasty
A number of factors can produce oversize, uneven or stretched labia. The condition may have come from Mother Nature or from becoming a mother, especially from vaginal delivery. Sometimes aging and sexual activity can also cause changes in the labia.
Oversize labia can cause discomfort and pain during exercise or sexual intercourse and may prevent women from wearing clothing they would otherwise wear. It can also make women feel self-conscious in intimate situations.
Labiaplasty involves the contouring or reduction of the labia minora (inner lips) or labia majora (outer lips). Skilled at envisioning the ultimate cosmetic result, Dr. Wells meticulously and gently reduces and reshapes the tissue of the labia. Labiaplasty is an outpatient procedure that can be performed with either sedation or general anesthetic and little downtime.
Before & After Photos
Who Is a Candidate for Labiaplasty?
Women in and around Baltimore seek labiaplasty to correct large or long inner or outer labia that cause physical discomfort or make them feel insecure about their physical appearance. The best candidates are women who are fully developed and in good physical health.
Our clients who have chosen labiaplasty are typically very happy that they did.
Labiaplasty does not tighten the vagina or perineum, nor is labiaplasty designed to directly enhance sexual pleasure. On the other hand, you may feel greater confidence and physical comfort, potentially enhancing your quality of life and enabling you to derive greater enjoyment from activities that were previously not enjoyable.
Clitoral Hood Reduction
Dr. Wells also performs clitoral hood reduction (clitoropexy), sometimes by itself or in combination with labiaplasty. The clitoral hood (prepuce), which covers the clitoris, can be oversize or become enlarged, potentially causing discomfort or embarrassment or hindering sexual stimulation. A hood reduction procedure removes excess tissue, improving comfort, confidence and sexual pleasure. Dr. Wells will help you determine if clitoral hood reduction is right for you.
Alyson Wells,
M.D., F.A.C.S.
Her rare combination of impeccable training, keen aesthetic sensibilities, technical skill and precision in plastic surgery sets this Baltimore surgeon apart from the rest.
To speak in person with Dr. Wells about your labiaplasty, request a consultation online or call our office at (410) 628-8200. She will guide you to the right solution and help you to feel confident in your femininity.