Labiaplasty
Offered at our convenient location in Baltimore, Maryland
For women with persistently enlarged or uneven labia following pregnancy and vaginal delivery, labiaplasty can be an integral part of a Mommy Makeover.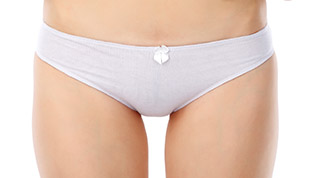 The aesthetic results and relief of discomfort, both physical and emotional, can be truly transformative. In the Baltimore area, Dr. Alyson Wells specializes in helping other women to feel their best through this intimate surgery. As a board-certified plastic surgeon, wife and mother, Dr. Alyson Wells understands that this is a physical and emotional issue for women.
What is Labiaplasty?
A number of factors can produce oversize, uneven or stretched labia. The condition may have come from Mother Nature or from becoming a mother, especially from vaginal delivery. Sometimes aging and sexual activity can also cause changes in the labia.
Oversize labia can cause discomfort and pain during exercise or sexual intercourse and may prevent women from wearing clothing they would otherwise wear. It can also make women feel self-conscious in intimate situations.
Labiaplasty involves the contouring or reduction of the labia minora (inner lips) or labia majora (outer lips). Skilled at envisioning the ultimate cosmetic result, Dr. Alyson Wells meticulously and gently reduces and reshapes the tissue of the labia. Labiaplasty is an outpatient procedure that can be performed with either sedation or general anesthetic and little downtime.
Before and After Photos
Benefits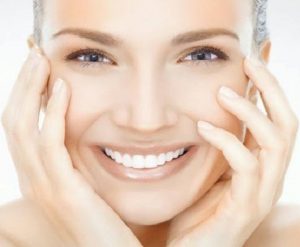 A labiaplasty can truly improve your day-to-day life. Many women with enlarged or disproportionate labia experience discomfort throughout the day. This treatment will reduce that pain and make the genitalia appear neat. Many women experience a sense of relief during their journey to recovery. Clothes like swimsuit bottoms fit and look better! This procedure has a big impact on not just how you appear but how you feel. You shouldn't be embarrassed about your genitalia and a labiaplasty will help you gain confidence.
Who Is a Candidate for Labiaplasty?
Women in and around Baltimore seek labiaplasty to correct large or long inner or outer labia that cause physical discomfort or make them feel insecure about their physical appearance. The best candidates are women who are fully developed and in good physical health.
Our clients who have chosen labiaplasty are typically very happy that they did.
Labiaplasty does not tighten the vagina or perineum, nor is labiaplasty designed to directly enhance sexual pleasure. On the other hand, you may feel greater confidence and physical comfort, potentially enhancing your quality of life and enabling you to derive greater enjoyment from activities that were previously not enjoyable.
Clitoral Hood Reduction
Dr. Alyson Wells will help you determine if clitoral hood reduction is right for you.
Dr. Alyson Wells also performs clitoral hood reduction (clitoropexy), sometimes by itself or in combination with labiaplasty. The clitoral hood (prepuce), which covers the clitoris, can be oversize or become enlarged, potentially causing discomfort or embarrassment or hindering sexual stimulation. A hood reduction procedure removes excess tissue, improving comfort, confidence and sexual pleasure.
Personal Consultation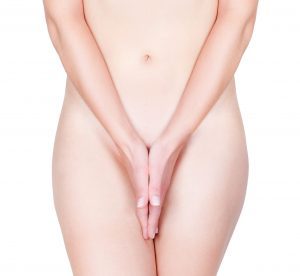 In your private consultation with Dr. Alyson Wells, you will have the opportunity to discuss your concerns. This procedure may be performed to reduce pain but may also be performed for cosmetic reasons. Whatever your concern, Dr. Alyson Wells will listen and talk to about your options.
Looking through labiaplasty before and after pictures will help you develop realistic expectations for what this surgery can accomplish. These photos can also help you develop a goal of something to look forward to!
Dr. Alyson Wells will discuss the details of labiaplasty and inquire about your health. A physical examination will also be necessary for Dr. Alyson Wells to understand how to create your best treatment plan. After learning about the surgery and recovery, it will be your choice whether or not to pursue the procedure. Dr. Alyson Wells and you will create a healthy surgical plan and schedule a date.
Dr. Alyson Wells has performed many of these procedures before and will handle yours with discretion and care. Her eye for detail will guide her to providing you with beautiful labiaplasty results!
Alyson Wells, M.D., F.A.C.S.
Her rare combination of impeccable training, keen aesthetic sensibilities, technical skill and precision in plastic surgery sets this Baltimore surgeon apart from the rest. You are in the best of hands for vaginal rejuvenation.
Preparation
There are a few steps you can take to ensure a healthy, restful recovery. Set aside a location in your house where you can rest without being disturbed. It will help to have a friend or family member with you for the first few days of your recovery. They can help you get around and assist you in getting comfortable. You will also want to arrange for a ride to and from your surgery.
Pick up prescribed medications and snacks a few days before the appointment. Get a good night's rest and wear loose-fitting, comfy clothes the day of the surgery.
Procedure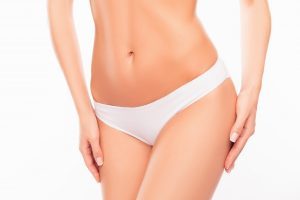 When you arrive at your procedure, you will sign in and change into a gown. The surgical team will greet you and prep your treatment area for surgery. Either general anesthesia or a sedative will be administered to help you relax and have a positive experience. Dr. Alyson Wells will perform the predetermined techniques, removing excess tissue and achieving the ideal goal. Once completed, incisions will be closed and bandaged. You will be brought to a recovery room where you will be monitored until seen fit to return home.
Labiaplasty surgeries are becoming common and have a high success rate. Dr. Alyson Wells is a well-experienced surgeon who has performed many labiaplasties to the satisfaction of her patients. Together, we will improve your quality of life and boost your confidence!
Labiaplasty Recovery
After the labiaplasty, you will be groggy as you wake up. Due to the after-effects of the anesthesia, someone will need to drive you home. Get plenty of rest and drink lots of liquids. Your treated area will be swollen and sensitive. Pain medication will help alleviate discomfort and help you rest. Placing a pillow under your butt will help bring down swelling and relieve any pressure from your pelvis. Swelling typically peaks at day two or three and will slowly diminish in the following weeks.
You may experience itching as well following labiaplasty. Do not itch the treated area. Ice packs placed gently around the treated area may help alleviate both inflammation and itchiness. Itching should subside after a week.
Most women are able to return to sedentary jobs after a week or two. Take your time and don't push yourself. If you think you need more time to rest and heal, take that time. The dissolvable sutures used to close the incisions will begin dissolving around weeks three and four. Low impact exercise is often returned to after three to four weeks. Many patients can return to sexual activity after six to eight weeks but it is always good to check with Dr. Alyson Wells first.
We understand that this is a delicate time for you and want to make sure you are getting the attention and care you need. Please call our office if you are concerned or curious about aspects of your healing process.
Follow-up appointments are a great opportunity to ask questions and voice any concerns you have. Dr. Alyson Wells will listen and help you solve any concerns. She will examine your outer genitalia to ensure you are healing well and let you know what the rest of your recovery may look like.
Results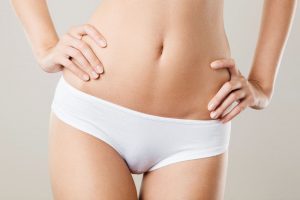 Most women will see their final results after two to three months. This outcome is long-lasting! Enjoy a comfortable, neat appearance after this procedure. This treatment will improve so many little aspects of your life!
Complementary Procedures
You may be interested in combining your labiaplasty procedure with other treatments such as breast augmentation, breast lift, tummy tuck or liposuction of the thighs, hips or tummy. Or you can make your labiaplasty part of a full-body mommy makeover. Ask about your options during your personal consultation with Dr. Alyson Wells.
Labiaplasty Cost
The cost of your labiaplasty will be unique to you and your desired aesthetic. To speak in person with Dr. Alyson Wells about your labiaplasty, request a consultation online or call our office at (410) 628-8200. She will guide you to the right solution and help you to feel confident in your femininity.
To speak in person with Dr. Alyson Wells about your labiaplasty, request a consultation online or call our office at (410) 628-8200. She will guide you to the right solution and help you to feel confident in your femininity.
FAQs
Will my insurance cover the surgery?
Labiaplasty cost covered by insurance is not very common. However, it is definitely worth looking into.
How much is labiaplasty surgery?
Labiaplasty surgery is a highly customized procedure. Different techniques will be used to help our patients achieve their best outcome. Because of these variants, the cost will be unique to each lady. To hear more about the costs involved with the surgery, schedule a consultation with us.
What is female reconstructive surgery?
Female reconstructive surgery is a term used for surgical and non-surgical procedures to mend the pelvic floor and any disorders.
What happens during a labiaplasty?
In a labiaplasty, excess tissue in the outer genitalia is trimmed. This reduction helps the labia(s) appear neat and symmetrical. The trimmed tissue will be sewn together with dissolvable sutures that will disintegrate between weeks three and four. Labiaplasties are being performed more often and are either for cosmetic reasons, comfort, or both.
What is vaginal reconstruction?
Vaginal reconstruction refers to either surgical or non-surgical procedures to correct and improve the function of the vagina.