PRP Facial Rejuvenation
Offered at our convenient location in Baltimore, Maryland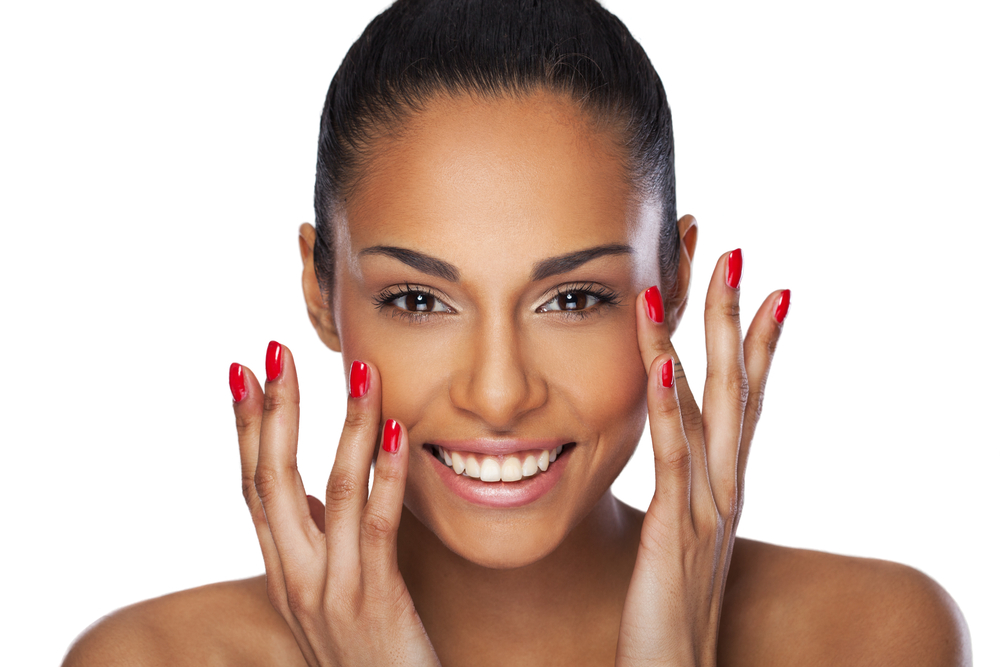 Wrinkled skin, uneven tones and rough skin textures can easily be improved with the PRP facial treatment.
This simple facial uses a natural serum collected from your blood to improve your face. Concerns like creases, acne scars, and lax skin can easily be improved with PRP. Our patients are raving about this treatment and how it is helping them achieve healthy skin without being an invasive treatment.
About PRP Facial Rejuvenation
A PRP facial, also known as a vampire facial, has recently grown in popularity. With so much attention from the media, people have been wondering what makes a PRP facial stand out from other treatments. This is largely due to the impressive outcomes that are helping so many men and women maintain beautiful skin.
PRP stands for platelet-rich plasma. Platelets and plasma are both components of the blood.
Platelets are tiny blood cells that assist your body when it heals. Platelets help to clot and allow the body to start recovering from an injury. Plasma makes up the liquid that your blood cells are suspended in. This liquid has healthy cells and proteins that nourish your body.
In a PRP treatment, a sample of your blood is taken. This blood is placed in a centrifuge where it is spun at a high speed for a few minutes. The spinning action helps to separate the PRP from the less rich components of the blood – like red blood cells. When the process is complete, the PRP is separated and put aside for injection and application on your face. When injected into the skin, the PRP stimulates collagen levels which help to hold up your skin and keep the surface smooth.
When applied on your skin, PRP will hydrate the skin and imbue your skin with nourishing components.
PRP treatments have been around for a while. Athletes in the past and even today use PRP to help heal injuries. Your body knows how to heal itself so why not use those healing elements to directly impact the concerns of your skin? PRP treatments are not just limited to the face but can be used to improve skin all over the body. Schedule a consultation today to get started down the road to healthier, glowing skin.
Benefits
A PRP facial is a natural treatment that uses your body's healing components to increase the functionality of your skin and heal blemished areas. A PRP treatment helps to diminish fine lines and wrinkles, help firm lax skin and even out discolored skin tones. Our patients love this treatment because it is simple, minimally-invasive and does not require downtime. The whole treatment takes less than an hour and will let you get back to your regular schedule with a glowing complexion.
Candidates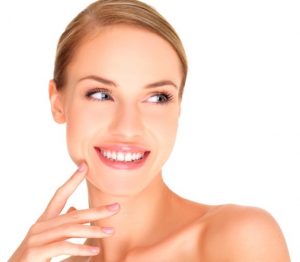 A PRP treatment is ideal for patients who have a busy lifestyle and want to be active in achieving healthy skin.
A PRP treatment will not take a chunk of time out of your schedule but will rather be conveniently performed in under an hour. Some patients can even have this treatment performed over a lunch break. Invasive treatments require days, sometimes weeks of downtime. But a PRP treatment will help you look your best without all the downtime.
Personal Consultation
During your meeting with Dr. Wells, you will have the opportunity to ask questions and voice any concerns regarding a PRP facial treatment. Dr. Wells will answer your questions and explain the various steps involved in a vampire facial. Along with explaining the PRP treatment, she will examine the skin of your face and ask about your health history. This information will help her determine if a PRP treatment is a safe and healthy option for you. Some patients may not be applicable for a PRP treatment due to a pre-existing medical condition such as one relating to your blood like Hepatitis C.
Together, you and Dr. Wells will create your best treatment plan!
Preparation
Due to the minimally-invasive nature of the treatment, there aren't many steps to take to prepare. We recommend patients stay hydrated and eat before their treatment. We want your blood draw to be comfortable and staying hydrated will keep your blood vessels accessible. Dr. Wells will inform you how to prepare prior to your appointment and will provide you with instructions.
Procedure
When you arrive to your appointment, a sample of your blood will be taken.
You will get to relax for a few minutes as the blood is prepared for treatment. Once the PRP is ready, your skin will be cleaned. A topical anesthetic can be used in the treatment area to provide additional comfort. The PRP will be injected into concerning areas and spread on the skin as well.
The whole treatment will take about forty-five minutes after which you can get on with your day.
Recovery
There is no downtime with a PRP treatment! You can get back to the activities you love immediately after your appointment. At most, the injection site will be discolored and sensitive. Be careful not to scratch them or expose them to direct sunlight. When washing your face, be careful and use a gentle cleanser.
Results
Patients will notice immediate results as well as improved results in the following weeks. A reduction in lines and wrinkles, firmer skin, improved skin tone, and diminished acne scars are just some of the outcomes our patients enjoy. The results achieved with a facial PRP treatment will last you about a year! Many patients come back and undergo a few PRP treatments to gain their best skin!
Complementary Procedures
PRP is often combined with microneedling. Microneedling is a minimally-invasive treatment in which tiny, medical grade needles are used to create shallow microlesions in the skin. These microlesions maximize your skin's level of absorption. PRP is often applied for a much more effective and direct impact on the skin. The PRP helps heal the microlesions quickly and decreases inflammation. Together, these two treatments provide incredible results! Your skin will feel softer and look much smoother. Ask Dr. Wells about combining these treatments to achieve your best skin.
Cost
The cost of your PRP treatment will be unique to you and what your skin goals are. The best way to learn what a PRP treatment will cost is to schedule a consultation with Dr. Wells. Schedule your meeting right now by clicking here or by calling our office at (410) 628-8200, we look forward to hearing from you!
FAQs
How many PRP treatments are needed for the face?
PRP facials are a great way to obtain smooth glowing skin. The amount of treatments needed to achieve your skin goals will be unique to you and your current skin. Dr. Wells will examine your skin and help you determine how many treatments will be needed for you. This information will be discussed during your consultation.
How long do PRP facial injections last?
PRP facial injections will provide improvements in your skin for up to a year. These improvements can be maintained with a healthy skincare routine. Cleansing your face of dirt and oil is important. Using a quality moisturizer is just as important as cleaning your skin. We advise all our patients to keep their skin clean, hydrated and protected from the elements, especially the sun. Harmful UV rays are the main reason for early signs of aging. Use a high SPF daily, even on cloudy days, to keep your skin vibrant and young. A quality skin regimen will help you age gracefully.
Can platelet rich plasma be used for skin rejuvenation?
Yes, PRP is often used for skin rejuvenation. PRP is helping men and women everywhere achieve healthy, glowing skin. This treatment will effectively reduce wrinkling and lift skin. If you are looking for a natural treatment to boost your skin, schedule a consultation with Dr. Wells to get started towards a PRP treatment.
Does PRP tighten skin?
Yes, PRP does help lift and tighten skin. This is accomplished because the treatment boosts the collagen levels in your face. With boosted collagen levels, your skin will even out in texture and gain a healthy glow. These results will be long-lasting and help you look your best.
Is PRP face treatment permanent?
No. While the results of a PRP facial treatment are long-lasting, they are not permanent. PRP injections achieve results for up to a year and can easily be applied again to help patients maintain healthy skin. Dr. Wells and you will create a healthy treatment plan that helps you obtain your skin goals. We want you to look and feel your best.
Does PRP work for wrinkles?
Yes! PRP is a great treatment for wrinkles. This treatment nourishes the skin and helps to stimulate collagen. Collagen will help fill in lines and allow the skin to even out in texture. We want you to have smooth, soft skin and that can be achieved with a PRP treatment.
How often should you do microneedling with PRP?
The number of treatments you should undergo will relate to your skin goals. Microneedling can be performed every few weeks and is safe to perform when your skin is completely healed. With PRP, your skin will recover much quicker from microneedling. Dr. Wells and you will create a schedule that plans out your appointments and has you set up to achieve your best skin.
How long does it take for PRP to work?
Your PRP treatment will bring about results quickly. Your skin will look healthier right after treatment and have a glow about it. Your skin will continue to improve over the next few days as the serum helps boost the natural function of the skin. If you are interested in getting started towards healthier, beautiful skin click here to schedule your personal consultation.