Neck Lift
Offered at our convenient location in Baltimore, Maryland
The neck is one of the first places men and women alike start to notice the changes brought on by aging.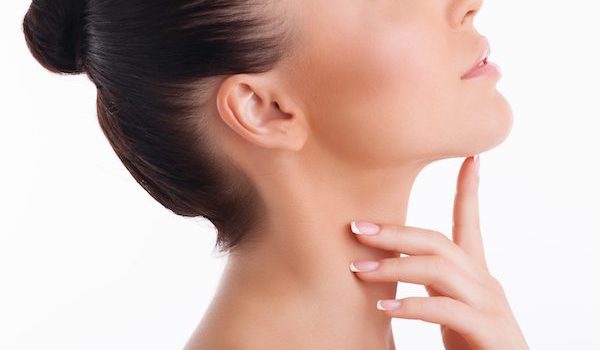 With thin, delicate skin and regular exposure to the sun's rays, the neck often develops a crinkly, crepe-paper like texture that's a magnet for lines, wrinkles, and laxity. A neck lift offers patients at our Baltimore, Maryland-area practice results that are simply unobtainable with creams, serums, or other topical products.
Request a consultation online or call (410) 628-8200 to start planning your neck lift with Dr. Alyson Wells. She will create a customized approach to address your particular areas of concern and achieve your specific desires.
About Neck Lift
Neck lift surgery is an excellent way to remedy many of the most common concerns specific to the neck. For most people, these include:
Accumulation of fat ("double chin")
Excess skin
Vertical bands
Laxity and overall lack of tautness
During your consultation with Dr. Wells, you have a chance to describe the features you would most like to treat. Dr. Wells uses her experience and skill to give you results that look natural and refreshed.
Types of Neck Lift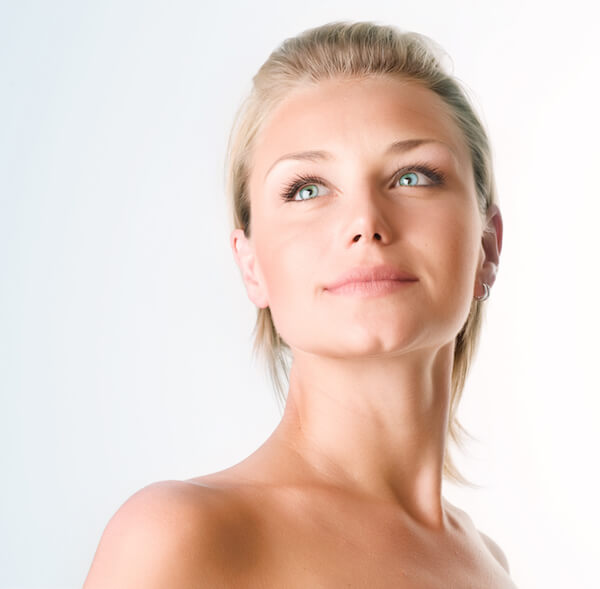 Neck lift surgery comes in several forms, which makes it suited to a wide variety of patients. In any case, neck lift surgery is an outpatient procedure. Depending on the extent of your particular surgery, Dr. Wells may use general anesthesia or local anesthesia with sedation. Typically, the surgery requires incisions behind your ears (camouflaged by most hairstyles) and beneath your chin. Through these incisions, Dr. Wells is able to access the deeper structures of your neck.
Neck lift surgery sometimes requires liposuction to remove unwanted fat. In many cases, Dr. Wells uses a technique called cervicoplasty, which treats excess skin, and platysmaplasty, which treats the vertical bands at the front of the neck. Regardless of the approach she chooses for you, you'll spend plenty of time reviewing her plans to ensure you know exactly what to expect.
Are You a Candidate for a Neck Lift?
There is no ideal age for neck lift surgery. In fact, young adults to those in their 80s can get neck lifts.
People who suffer from certain diseases may be excluded from treatment. Dr. Wells will consult with you about your goals, expectations, and medical history to determine whether you are a good candidate.
Her rare combination of impeccable training, keen aesthetic sensibilities, technical skill and precision in plastic surgery sets this Baltimore surgeon apart from the rest.
Frequently Asked Questions
What can I expect as I recover from neck lift?
Dr. Wells fits your neck with supportive dressings to keep you comfortable after surgery and allow your neck to heal undisturbed. Although recuperation following neck lift surgery is not overly uncomfortable, any pain you do experience can be easily managed with medication. Dr. Wells advises neck lift patients to elevate their heads with a few extra pillows at night or sleep in a comfortable recliner.
Dr. Wells typically removes sutures at a follow-up appointment 1 week after surgery, at which point most patients feel well enough to return to work.
Can I combine neck lift with another procedure?
Absolutely. Neck lift surgery is a common companion to many other facial rejuvenation procedures, including facelift, brow lift, and eyelid surgery. Of course, undergoing multiple procedures at once will change the specifics of your recuperation. Dr. Wells will walk you through your anticipated recovery during your consultation.
How long will the results of my neck lift last?
Although no plastic surgery procedure yields results that last forever, the results of your neck lift can last for many years, especially if you follow Dr. Wells' short- and long-term care instructions. Most of today's facial rejuvenation procedures create results that can last more than a decade. When you begin to see the signs of aging reemerging, you may choose to undergo a secondary neck lift procedure or maintain your results with non-surgical treatments such as chemical peels.
Alyson Wells,
M.D., F.A.C.S.
Her rare combination of impeccable training, keen aesthetic sensibilities, technical skill and precision in plastic surgery sets this Baltimore surgeon apart from the rest.