Body Lift
Offered at our convenient location in Baltimore, Maryland
What Is a Body Lift?
A body lift is a body contouring surgical procedure that modifies a patient's midsection, hips, thighs, and buttocks for a more aesthetically pleasing appearance.
Body lifts are excellent for patients dealing with unwanted excess skin and underlying fat left over from pregnancy or substantial weight loss. Studies have shown that this procedure is a safe and effective operation for optimal waist contouring.[1] This procedure is also known as a belt lipectomy and it's one of the many procedures we provide at Baltimore's Valley Plastic Surgery & Medi-Spa. 
Considered one of the top doctor's by Baltimore Magazine, Dr. Alyson Wells' practice combines exquisite insights, technical skill, and precision, leaving patients feeling their absolute best. Dr. Wells is double-board certified and continuously demonstrates an unwavering record of excellence.
It's essential for patients to understand all aspects of their potential body lift procedure. It's natural to feel some anxiety, whether it's excitement for your new look or a bit of preoperative stress. Don't be shy about discussing these feelings with Dr. Wells.
Keep reading to learn more about body lifts and to see whether you would be an ideal candidate for surgery.
Click here to schedule your consultation, or call us at (410) 628-8200. 
We look forward to unveiling your new body to the world.
About Body Lifts
As cases of postpartum weight gain and obesity increase worldwide, lifting procedures that are safe and effective are essential components of reconstructive strategies and should be widely offered to patients who experience massive weight loss.[2]
With so many body contouring procedures to choose from, it can be hard to decide on a tummy tuck, thigh reduction, or a butt lift. The good news is that there is a procedure that rolls all three into one, and it's called a body lift! It helps patients achieve a tighter, firmer, more sculpted appearance. 
Before and After Photos
Benefits of a Body Lift
More aesthetically pleasing appearance
Removes unsightly excess skin and fat
Better fitting clothes
Increased self-confidence
More positive outlook
Better sex life
Enhanced body contours
Boosts patient's drive and ability to keep weight off
Candidates
The ideal candidate for a body lift procedure is someone who is dealing with undesirable excess, saggy skin as a result of massive weight loss or pregnancy. Candidates should be in good health and have realistic expectations about their procedure, which you will go over during your initial consultation with Dr. Wells. As with every surgical technique, careful patient selection, education, and preparation are critical to minimizing complications and optimizing outcome.[3] Please note that a body lift is not a suitable substitute for proper exercise and weight loss. It is to remove excess skin and fat. 
Personal Consultation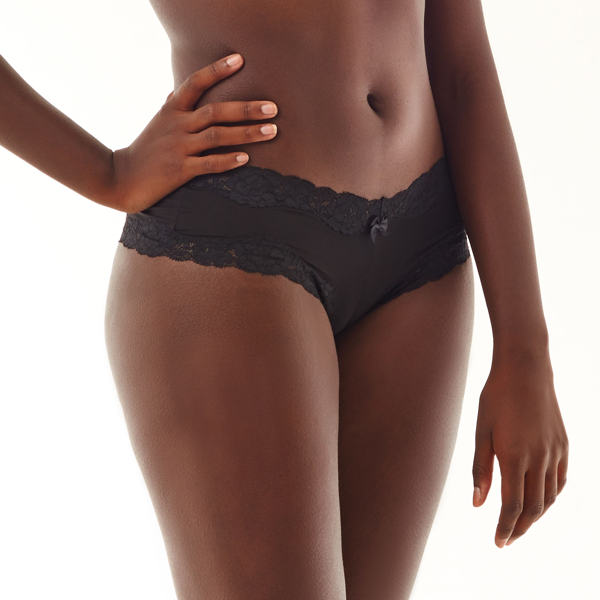 For any medical procedure, patients must arrange a consultation with their doctor or surgeon so that patients may discuss their goals and expectations for their new body. Make sure the reasons for pursuing surgery are yours alone and not society's or a loved one's. Don't be afraid to ask questions. The success and safety of your body lift procedure depends on your complete candidness during your consultation. You will be asked a number of questions about your health, desires and lifestyle.
At Baltimore's Valley Plastic Surgery & Medi-Spa, Dr. Wells and her friendly staff welcome you and look forward to providing compassionate care and effective solutions for your cosmetic plastic surgery and medspa needs.
Please call (410) 628-8200 or click here to contact us today.
Preparation
Dr. Wells will first compile a full physical and aesthetic evaluation of your body and will give you a series of steps to follow before your procedure like:
Stop smoking
Avoid certain medications
Adjust your current medications
Avoid certain foods and liquids
Dr. Wells will also go over potential risks that could complicate your procedure like:
Blood pressure
Bleeding habits
Complications from any previous surgeries
Procedure
Anesthesia

First, Dr. Wells will administer medications to allow maximum comfort during surgery.

Incisions

Second, Dr. Wells will create a series of surgical incisions to tighten the midsection, groin, waist, thighs, and buttocks.
The incisions' length and pattern depend on the amount and location of the excess skin.
Some liposuction may be applied to supplement fat reduction.

Closing Incisions

Finally, Dr. Wells will close the incisions with sutures and adhesives, creating a newly tight, firm, streamlined body.
Recovery
Following your surgery, your treated areas will be drained, then dressed and banaged. Dr. Wells will give you specific instructions on how to properly care for your postoperativebody. 
Results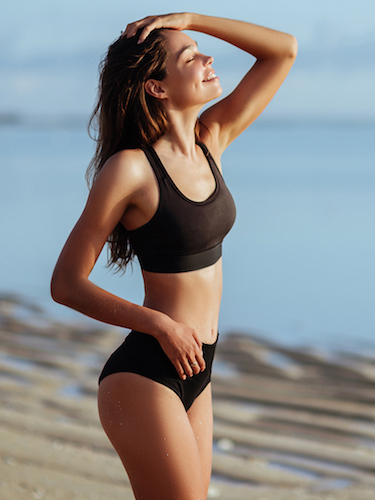 Results from body lift surgery are immediately noticeable, but it may take up to a year or two for final results to fully emerge. Schedule follow up appointments with your surgeon to monitor your progress. In some cases, it may not be possible to achieve optimal results with a single procedure and another surgery may be necessary. Following your physician's instructions is crucial to the success of your body lift.
Studies have shown that patients have increased long-term feelings of attractiveness and self-esteem and decreased discomfort associated with their excess skin following body lift surgery. Patients have reported feeling happier, more attractive, and more self-confident. The procedure enhanced their physical wellbeing, even years after surgery.[4]
Seek immediate medical attention if you experience any shortness of breath, irregular heartbeats, or chest pains.
Complementary Procedures
Labiaplasty
A labiaplasty is a surgical procedure that aims to remove excess skin and improve the appearance of the labia.
Facelift
A facelift is a surgical process for facial rejuvenation where excess skin is removed and re-draped over the face's newly tightened facial contours, creating an overall smoother appearance.
Mommy Makeover
A mommy makeover is a combination treatment of breast augmentation, tummy tuck, lipo, and facial rejuvenation to restore your pre-pregnancy body to its former glory.
Cost
While some weight loss surgical procedures may be covered by some insurance plans, post-weight loss body contouring procedures like body lifts are typically not covered due to their cosmetic rather than health-related nature. However, there are easy and flexible financing options that can make the procedure more affordable.
If you've enjoyed learning about our body lift procedure, we recommend you check out the Valley Blog. Find out why Baltimore Magazine listed Dr. Wells as one of the state's top plastic surgeons. You'll find great content relating to breaking news in the industry and updates to our practice. 
We look forward to seeing you soon.
FAQ
What Is a Body Lift?
A body lift is a body contouring surgical procedure that reshapes a patient's abdomen, hips, thighs, and buttocks.
Is There a Difference Between Tummy Tucks and Body Lifts?
A tummy tuck focuses solely on the front abdominal wall, whereas a body lift encompasses the entire waist and requires surgery on the back and front of the torso. 
What Conditions Can a Body Lift Treat?
A body lift can treat:
– Uneven tissue
– Loose skin
– Excess fat 
– Sagging body contours
– Stretch marks
– Abdominal bulge
– Back rolls
– Hanging thighs and lower buttock
– Flat appearance of the buttocks
Are Body Lifts Safe?
Yes, studies have shown that it is safe to offer body lifts to appropriately chosen patients.[5] It's essential that your surgeon be properly vetted and have board-certification.
When Will I See Results?
A body lift will provide patients with immediate results, but there is significant downtime for recovery following their procedure.  
How Long Is Downtime?
Patients will need to halt regular activities for four to six weeks following body lift surgery. Exercise should be stopped for six to eight weeks.
How Long Do Body Lift Results Last?
Body lift results can last for a very long time if the patient maintains a healthy weight and lifestyle. 
Will I Have a Scar?
Some scarring will be unavoidable for a body lift procedure. However, most modern techniques allow the scars from incisions to be hidden by most clothes and swimsuits. 
Can I Combine My Body Lift With Other Procedures?
A body lift is an extensive surgery, so it is generally recommended that patients receive additional treatments separately in order to allow their body to properly heal in between procedures.
References