Brow Lift
Offered at our convenient location in Baltimore, Maryland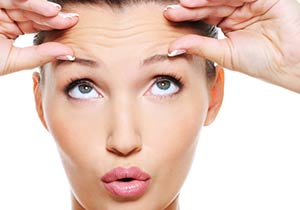 Eyes are the window to the soul. They communicate messages to others about our feelings and our stage in life. Bright, open eyes often relay an air of youthfulness, interest, and alertness. Just a subtle change to the eyes can make them look more alert and creates a more pleasing aesthetic.
Dr. Alyson Wells, MD, FACS is a double board-certified surgeon, having successfully completed residencies and rigorous board exams in both Head and Neck Surgery as well as Plastic Surgery, now serving the Baltimore area. Dr. Wells is held to high esteem as a highly sought-after plastic surgeon. As she continues to serve in academia, teaching the next generations of doctors, Dr. Wells is a high achiever who aims to understand your needs and goals.
Before and After Photos
About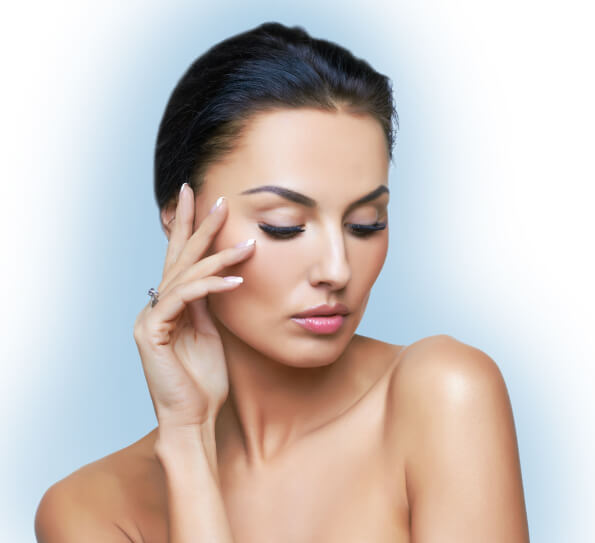 Brow Lift and Blepharoplasty are two surgical procedures that are commonly performed together. The ultimate goal of these two eye-focused procedures is to give you a more awake and alert appearance.
Brow Lift is a procedure where the eyebrows and forehead are brought to a higher position to lessen the hooding of the eyes that may occur through aging, heredity, weight loss, or weight gain. A Brow Lift can further reduce signs of aging by smoothing the forehead. This reduces lines and wrinkles, furthering your facial rejuvenation. Dr. Wells uses a number of surgical techniques for Brow Lifts, and often they can be accomplished comfortably under local anesthetic without the need for going to sleep (general anesthetic).
A Blepharoplasty is an operation where excess skin and fat are removed from the upper and/or lower eyelid(s). This addresses any drooping (ptosis) of the eyelids. Dr. Wells can remove the extra tissue providing you with the youthful, bright appearance that you have wanted!
Benefits
There are so many benefits to a Brow Lift with Blepharoplasty. Increased self-esteem and confidence are just a few reasons to undergo this combination eye procedure.
Benefits of a Brow Lift and Blepharoplasty
More youthful appearance
Cleared visual field, allowing for improvement in peripheral vision
Natural-looking adjustments
Fewer wrinkles
Less creasing, caking, and smudging of eyeshadow and mascara
Easier and more precise application of eyeshadow and mascara
Look more awake and alert
More accurate display of feelings and emotions
Enhanced confidence
If you would like to learn more about the benefits of a Brow Lift and Blepharoplasty in Baltimore, contact Valley Plastic Surgery & Medi-Spa today for a consultation.
Candidates for Brow Lift & Blepharoplasty
Ideal candidates for Brow Lift and Blepharoplasty are healthy adults who are often told they look tired, angry, and/or concerned. Patients are also unhappy with the appearance of their upper face. They may notice fine lines and wrinkles on the forehead and around the eyes. Candidates experience drooping of the brow and excess eyelid skin, which can obscure.the visual field. Those looking to undergo Brow Lift and eyelid surgery wish to enhance their eyes to erase as much as 10 years from their appearance! Those interested in Brow Lift and should have adequate hair at the hairline to conceal any incisions.
If you are a candidate for Brow Lift and Blepharoplasty in Baltimore, reach out to Valley Plastic Surgery today to schedule your private consultation.
Ultimately, patients have realistic expectations of the procedure and are able to discuss their desires and concerns candidly with Dr. Wells.
Private Consultation
During a private consultation with Dr. Alyson Wells, you will have the opportunity to discuss your reasons for wanting to undergo a Blepharoplasty and Brow Lift. Dr. Wells will inquire about your health and medical history. She will conduct a physical examination of the treatment sites. Dr. Wells will also discuss the procedure, in detail, with you during this time. This will include her approach to this combination surgery and the creation of a customized treatment plan. The treatment plan will inform how Dr. Wells plans to approach your unique case. From there, an individualized cost will be provided to you and you will schedule your procedure..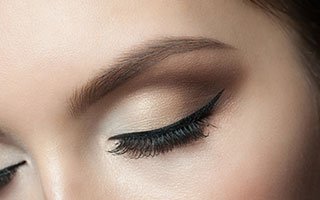 The consultation will provide you with much information about Blepharoplasty and Brow Lift surgery. Dr. Alyson Wells will give specific instructions on how best you can prepare for surgery and what you can expect during the recovery period.
Have questions about Blepharoplasty and Brow Lift in Maryland? Contact Dr. Wells' office to schedule a one-on-one consultation with Dr. Wells, herself. She and her staff will provide empathy and treat your concerns with care from the time you call the office and beyond.
Preparation
Preparing for a Brow Lift and Blepharoplasty is fairly simple. Dr. Wells may direct you to reduce or stop taking blood-thinning medications. You may also be instructed to stop smoking and drinking alcohol prior to and immediately after surgery. Dr. Wells may also inform you of medications to pick up before your procedure. You will need someone to drive you home after the procedure and stay with you for the next 24 hours. As a part of the Brow Lift and Blepharoplasty preparation, you must have this person in place before your appointment.
It is imperative that you follow all directions provided by Dr. Wells. This is to ensure the success and safety of your procedure.
Procedure
Immediately prior to your surgery, you will meet with Dr. Alyson Wells. She will ensure you are comfortable with your decision and will answer any questions you may have. Dr. Wells will mark the surgical sites with a medical marker and take photos to track your progress after the procedure.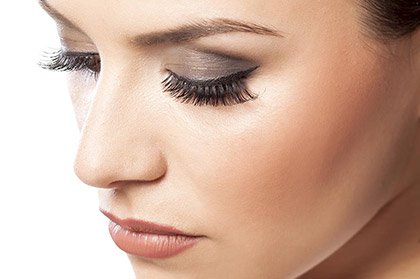 At the start of the surgery, you will be given anesthesia to make sure you remain comfortable during the procedure. Dr. Wells will complete both Blepharoplasty and a Brow Lift during this operation.
Blepharoplasty (Eyelid Surgery)
Eyelid surgery reduces the puffiness found around the eyes. As you age, muscles and skin become lax and fat begins to pool in the eyelids. This causes the eyelids to become and look heavy, causing you to look tired even when fully awake and alert. The heaviness of the upper eyelids can cause difficulty with vision as they begin to droop over and around the eyes. The lower eyelids can become puffy as the fat deposits creating "bags" under the eyes, further contributing to an unrested look.
Dr. Wells will make an incision in the crease of the upper lid or near the lash line of the lower lid. From there, excess tissue will be removed to reduce ptosis and puffiness. The incisions will be closed and Dr. Wells will move forward with a Brow Lift.
Brow Lift
This procedure focuses on the forehead and brow area, ultimately lifting the eyes, as well. For the Brow Lift, patients may opt for an endoscopic or coronal procedure. With age, the forehead descends, causing the brows to droop, resulting in an angry or worried expression. A Brow Lift reverses this, bringing the brows and forehead to a more neutral position. This will make the eyes appear more awake and create a natural arch in the eyebrows to provide a youthful upper face.
Endoscopic Method
In the endoscopic Brow Lift method Dr. Wells will make small incisions behind the hairline. Using small surgical instruments and a camera, she will remove excess fat, as needed, and use absorbable tacks to lift and secure the underlying muscles. This will lift the skin and eyebrows to a higher position. Dr. Wells will close the sutures as appropriate.
Coronal Method
The coronal Brow Lift is a procedure where an incision is made behind the hairline, running from ear to ear. Excess tissue is excised and the forehead is lifted and positioned with sutures.
Temporal Method
A temporal, or limited incision Brow Lift is performed by making two 1-inch incisions in the temporal area just behind the hairline. Excess skin is removed and the remaining tissue in the outer brow area is repositioned higher. With this method, frown lines on the forehead are smoothed out, creating a more pleasant resting face.
If you are ready to learn how a Brow Lift and Blepharoplasty can help you achieve your desired aesthetic, contact Dr. Wells' office today to book your one-on-one consultation in Baltimore!
Complementary and Alternative Procedures
A Brow Lift and Blepharoplasty can provide you with remarkable results. By repositioning the eyebrows and deflating the eyelids, a dramatic enhancement in your overall appearance will come to fruition. If you are seeking subtle changes, or an augment to your Blepharoplasty and Brow Lift procedure, Dr. Alyson Wells can point you towards a solution that may be right for you during your personal consultation.
Botox
Botox has become a household name when it comes to anti-aging solutions. With Botox Cosmetic, Dr. Wells can address the lines that appear on the forehead and between the eyebrows. Botox is a minimally-invasive injectable that works to cease muscle movement in the forehead. In turn, the muscles no longer crease the overlying skin, resulting in wrinkle reduction in this area.
Facelift and Neck Lift
A facelift and neck lift can address the lower face if jowls and "turkey neck" are a part of your aesthetic concerns. A face lift and neck lift will remove the excess fat and skin of the lower face and neck. Dr. Wells will lift the remaining tissue and position it taut, providing you with smoother contours along the midface, jawline, and neck.
Dermal Fillers
Dermal fillers are minimally-invasive injectables that are used to volumize hollowed areas of the face or to smooth fine lines and wrinkles. Many dermal fillers contain hyaluronic acid (HA), a substance that is similar to what is found in the body. Other fillers can help stimulate collagen generation, naturally plumping the face over time. The fillers are strategically placed under the skin to sculpt the face in areas that may have deflated with age. Dr. Wells can plump your cheeks and lips, as well as fill the hollows around the eyes and temples. Fillers can last up to one year, providing you with a long-lasting facial rejuvenation solution.
Facial Fat Transfer
Facial Fat Transfer is a procedure that combines liposuction with lipofilling, or fat grafting. Dr. Wells will remove unwanted fat deposits from donor sites around your body. This fat will be purified, and reinjected into your face, much like dermal fillers. Fat transfer to the face can create a more youthful appearance by bringing a suppleness to areas that may have become hardened with time or stamped with wrinkles.
Recovery
After your Brow lift and eyelid surgery, you may experience swelling and/or bruising. Many patients report slight discomfort as their skin feels tight. You may gently place an ice pack or cold compress at the surgery sites to address any discomfort. Also, keeping your head elevated, even while sleeping, can aid in reducing swelling and soreness. You may return to work about two weeks after surgery. Avoid bending over or lifting heavy objects until after 4 weeks post-op.
Have questions about the Brow Lift and Blepharoplasty recovery process? Dr. Alyson Wells can answer your questions and determine your candidacy for Blepharoplasty with Brow Lift during a private consultation in her Baltimore office. Contact Valley Plastic Surgery & Medi-Spa today to schedule your appointment.
Brow Lift and Blepharoplasty Results
Blepharoplasty and Brow Lift provide long-lasting results. Patients report feeling more approachable and more confident in their appearance. You can expect to have a more awake, pleasant, and youthful look once you have healed after surgery.
Aging gracefully does not have to be a dream. If you are ready to realize Brow Lift and Blepharoplasty results for yourself, contact Valley Plastic Surgery & Medi-Spa today to schedule your one-on-one consultation with Dr. Alyson Wells today!
FAQ
How long do the results of a Brow Lift and eyelid surgery last?
The results of a Brow Lift and eyelid surgery are long-lasting. However, as you continue to go through the aging process, your results will adjust with you. You can trust that you will experience a more youthful result as time continues to pass. Dr. Alyson Wells will utilize her skill, expertise, and talent to ensure your optimal result for many years to come!
How much does a Blepharoplasty and Brow Lift cost in Baltimore?
A Blepharoplasty and Brow Lift combination procedure is custom to your needs, goals, and anatomy. A personal consultation with Dr. Alyson Wells will inform your treatment plan which will determine your final price. Dr. Wells does not want your facial rejuvenation goals to be out of reach because of cost. Valley Plastic Surgery & Medi-Spa has financing options available to make your aesthetic goals attainable. Call Valley Plastic Surgery & Medi-Spa today to learn more about your financing and payment options. 
Additional Resources
American Board of Cosmetic Surgery. (2020). Eyelid Surgery Guide. Retrieved from https://www.americanboardcosmeticsurgery.org/procedure-learning-center/face/eyelid-surgery-guide/
American Board of Cosmetic Surgery. (2020). Brow Lift Guide. Retrieved from https://www.americanboardcosmeticsurgery.org/procedure-learning-center/face/brow-lift-guide/
Lyon, D. B. (2010). Upper Blepharoplasty and Brow Lift: State of the Art. Missouri Medicine, 107(6), 383-390. Retrieved from https://www.ncbi.nlm.nih.gov/pmc/articles/PMC6188243/
Alyson Wells, M.D., F.A.C.S.
Her rare combination of impeccable training, keen aesthetic sensibilities, technical skill and precision in plastic surgery sets this Baltimore surgeon apart from the rest.