Radiesse
Offered at our convenient location in Baltimore, Maryland
Radiesse is a minimally invasive injectable filler used to combat signs of aging in the face and hands. With time, our bodies produce less of the collagen needed for firm, youthful-looking skin. Collagen is a valuable protein that does more than keeping our skin resilient and wrinkle-free. It is responsible for joint health, fortifying bone strength, and promoting good blood vessel health. However, when collagen production declines, the skin's scaffolding support, the extracellular matrix (ECM), starts to break down. As a result, wrinkles and creases begin to show. Radiesse's unique calcium hydroxyapatite (CaHA) formula, a water-based gel, works skin deep to reactivate collagen production and instantly produce firmer, beautiful skin. [1] At Valley Plastic Surgery and Medi-Spa, Dr. Alyson Wells and her staff can help withstand signs of aging. Give us a call at (410) 628-8200, or use our online form to schedule a consultation.
Before and After Photos
About Radiesse
In the early 1970s, researchers at Stanford University presented their findings on injectable collagen. [2] About a decade later, its usage received FDA backing for medical use. This breakthrough moment is thought to have kick-started the use of injectable treatments for cosmetic purposes. Since then, aesthetic treatments have improved, increasing the options consumers have to rejuvenate their appearance. Radiesse contains CaHA, a biocompatible material. Once injected, the CaHA acts as a scaffold, supporting and promoting the growth of new collagen fibers. This is because the smooth microspheres of CaHA linger after the gel is absorbed, causing the fibroblast cells to produce collagen around them. [2]
What Can Radiesse Addresses
Radiesse can be utilized in many parts of the face, including:
Forehead: Smoothes out horizontal lines
Temples: Restores lost volume and clears signs of crow's feet
Cheeks: Lifts sagging skin and provides more plumpness
Jawline: Improves contours and reduces the appearance of jowls
Chin: Improves symmetry and projection
Under Eyes: Reduces the appearance of undereye bags
Nasio-labial folds: Softens the appearance by filling in harsh creases
Benefits
Patients benefit from a quick, routine treatment that lasts under an hour. The highly customized treatment can target specific areas and provide more youthful fullness. Patients can take advantage of other benefits, including:
Highlighted facial features
Reduced appearance of wrinkles, creases, and lines
Reestablished collagen production that creates healthy, firmer skin
A simple, straightforward procedure that can fit into anyone's busy schedule
A treatment that does not need surgery, incisions, or long recovery times
Long-lasting results
Candidates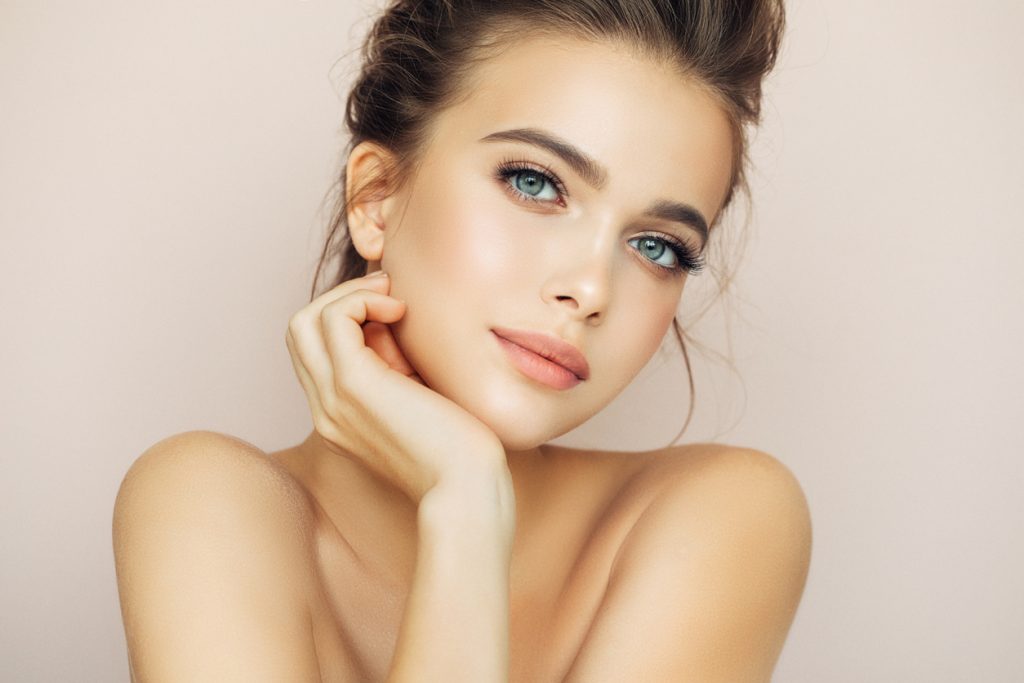 Radiesse patients are individuals taking action against minimal to moderate signs of aging like wrinkles and volume loss. It is an excellent solution for those experiencing noticeable lines around the forehead, cheeks, or eyes. Patients interested in receiving treatment should be aware of the following requirements.
Be physically healthy and free of certain medical conditions such as hemophilia
Do not smoke or be willing to stop until fully recovered
Desire to correct wrinkles and volume loss without surgery
Looking to make subtle yet noticeable changes to the face
Not currently pregnant or nursing
Well-informed about what results to expect
If you're looking to perk up your look, then a Radiesse treatment may be perfect for you. A consultation with Dr. Wells will answer questions about patient eligibility. Schedule yours today by making one online or calling (410) 628-8200. 
Personal Consultation
Throughout her career, Alyson Wells, M.D., F.A.C.S. has built an unwavering record of excellence. Her commitment to learning, teaching, providing her patients the best care possible, and excellent results have set her apart from her colleagues. Rave reviews have poured into the office over the years, thanking her and the staff for restoring a visually appealing aesthetic.
Your consultation at our office in Cockeysville will be your time to share your aesthetic goals and better understand how our services can help to achieve them. First, as a part of the new patient intake, we'll ask you about your current health and allergies. Next, we'll examine your facial elasticity in the areas of concern. While we're doing this, feel free to ask questions. Finally, after we have finalized your treatment plan, we will go through how a Radiesse treatment will reduce signs of aging in the face.
Schedule your informative meeting with Dr. Wells either online or by calling (410) 628-8200. In the meantime, we highly encourage patients to read through our blog posts. You'll find highly informative posts on the importance of only seeking trained professionals for aesthetic procedures.
Preparation
At the end of your consultation, you will be given a list of pre-treatment items to complete before your appointment. Dr. Wells may advise you to do the following:
Temporarily quit smoking because it may interfere with your body's healing process
Pause intake of certain anti-inflammatories and blood thinners as directed by Dr. Wells
Come to your appointment with a clean face, without makeup or other topical products
Procedure
Before we begin, the treatment areas will be thoroughly cleansed. The procedure may start with applying a topical anesthetic such as lidocaine to mask any discomfort. Once that takes effect, Radiesse will be injected in the deep dermis or subdermally at a 30-45 degree angle. [2] When injected, the gel's hydrogen, oxygen, and carbon create a more robust support structure for the dermis that enables connective tissue and collagen production. In your short session, you will see Radiesse's new results of firmer, more youthful-looking skin blossom.
Recovery
The recovery stage is short. You'll be able to continue your life right after you leave our care. You may experience minor swelling, discomfort, and bruising when you arrive home. However, this is only temporary and should resolve within three days. These symptoms can be easily alleviated with over-the-counter medicines and an ice pack. Take it easy for the first 1-2 days and avoid strenuous activity.
Results
After a few weeks, the ingredients of Radiesse will have revitalized and refortified your skin's internal structures to incite a younger, smoother, and more radiant appearance. You will begin to see fuller cheeks, a line-free visage, and healthier contours. Results can last up to two years, after which you can receive additional sessions to maintain results.
Corresponding & Complementary Procedures
Valley Plastic Surgery and Medi-Spa are pleased to offer patients various options that conceal many of the common signs of aging. We have a wide range of minimally invasive to surgical interventions that have their unique way of providing a youthful aesthetic. They include:
Cost of Radiesse in Cockeysville, MD
Every Radiesse treatment is customized to fit each patient's aesthetic desires. The final cost will account for the specifics outlined in your treatment plan, including the number of areas treated. Your expenses for Radiesse will be discussed at your consultation. Financing resources are available to make funding for your treatment easier.
FAQ
What is Radiesse made from?
Radiesse contains calcium hydroxyapatite (CaHA), a water-based gel that is a vehicle for microscopic spheres of phosphate and calcium. The gel works to stimulate connective tissue and increase collagen production where injected. 
How does Radiesse reduce lines and wrinkles?
The texture of Radiesse is much stiffer and thicker than other dermal fillers, making it optimal for concealing laugh lines, wrinkles, and marionette lines.
Is Radiesse painful?
Patients often feel minimal or no pain during treatment. Lidocaine may be administered to alleviate discomfort for some patients. There might be a feeling of slight pressure during the procedure, but this should go away once treatment ends. 
References
Graivier, M. H., Bass, L. S., Busso, M., Jasin, M. E., Narins, R. S., & Tzikas, T. L. (2007). Calcium hydroxylapatite (Radiesse) for correction of the mid- and lower face: consensus recommendations. Plastic and Reconstructive Surgery, 120(6 Suppl), 55S66S. https://doi.org/10.1097/01.prs.0000285109.34527.b9
Jacovella, P. F. (2008). Use of calcium hydroxylapatite (Radiesse®) for facial augmentation. Clinical Interventions in Aging, 3(1), 161–174. https://www.ncbi.nlm.nih.gov/pmc/articles/PMC2544361/