Dermal Fillers & Injectables
Offered at our convenient location in Baltimore, Maryland
Dr. Alyson Wells of Valley Plastic Surgery & Medi-Spa offers an array of scientifically advanced injectables and volume enhancers such as Belotero, Juvéderm, Radiesse and Laviv for Baltimore area women and men.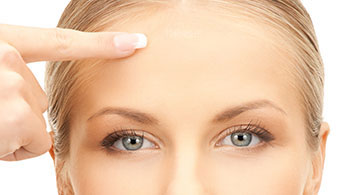 Dr. Wells is a board-certified plastic surgeon whose skill and experience allows her to combine treatment options ideally suited to your needs providing lasting results that refresh your appearance.
Juvéderm & Belotero
The loss of hyaluronic acid (HA), a naturally occurring component of healthy, youthful skin, results in skin that's wrinkled and hollow. With Juvéderm and Belotero dermal fillers, Baltimore women and men can restore their youthful looks. Administered by Dr. Wells herself, Juvéderm and Belotero are approved by the FDA. A treatment session usually requires fewer than 30 minutes, and results typically last about 6 months to a year.
Radiesse
Radiesse produces smoother, more youthful-looking skin with results that last, in most cases, for up to a year or more.
Proven safe and approved by the FDA, Radiesse is another one of the injectable fillers Baltimore area plastic surgeon Dr. Wells offers. Dr. Wells performs the Radiesse treatments, which are typically simple and quick. In addition to restoring volume to the face, Radiesse stimulates collagen growth.
Laviv
Laviv personalized cell therapy uses your own skin cells to develop tens of millions of fibroblasts, the cells that produce collagen and contribute to healthy skin. The formula is injected during a period of about 2 to 5 months. Laviv is approved by the FDA and smooths out smile lines for 6 months or more after the final injection.
Dr. Wells is a Certified Laviv Specialist and one of the first plastic surgeons in the area to offer this revolutionary treatment.
Fat Transfer
Dr. Wells also offers autologous fat transfer at her Baltimore area practice. This advanced treatment process involves removing fat cells from one area of your body, processing them to concentrate the most robust fat cells and stem cells, and then transferring the prepared fat to an area of the face that requires enhancement. The fat restores facial volume while the transferred stem cells are believed to provide rejuvenating properties for the health of the skin.
Other skin care therapies that complement facial volume restoration include chemical peel treatments, Botox Cosmetic injections, and Latisse eyelash enhancements.
Alyson Wells,
M.D., F.A.C.S.
Her rare combination of impeccable training, keen aesthetic sensibilities, technical skill and precision in plastic surgery sets this Baltimore surgeon apart from the rest.
Discover your options for personalized skin rejuvenation. To meet with Dr. Wells about your custom treatment, request a consultation online, or call our office at (410) 628-8200 to schedule an appointment.