Dermal Fillers & Injectables
Offered at our convenient location in Baltimore, Maryland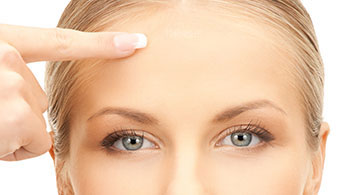 Fillers and injectables are a category for minimally invasive rejuvenation and beautification procedures. Dermal Fillers and other injectables can restore a youthful appearance by smoothing wrinkles and restoring youthful volume to the cheeks and lips.
Embrace Your Best Self
As we age, our body goes through subtle changes. Our skin collects wrinkles and creases, our cheeks lose volume and our skin no longer shimmers with the radiant glow of youth. These subtle changes can make us feel older when we look in the mirror, even though we still feel young and full of energy. If you want your outer appearance to continue to match how you feel inside, consider injectables and fillers that can revitalize the body and mind.
Alyson Wells, M.D., F.A.C.S., of Valley Plastic Surgery & Medi-Spa, offers an array of scientifically advanced injectables and volume enhancers such as Belotero, Juvéderm, Radiesse, and Laviv for Baltimore area women and men. Reach out to Dr. Wells online or call our Baltimore area office at (410) 628-8200.
About Fillers and Injectables in Baltimore
Humanity has sought to delay the effects of aging for millennia. From Cleopatra bathing in sour milk to revitalize her skin to Ponce de Leon's hunt for the mythical Fountain of Youth, reversing the aging process feels embedded in our genes. Now that we understand the aging process better than ever before, we can address many of the effects of aging. We are fortunate to live in times where we can take advantage of the various treatments scientifically designed to reverse the effects of aging on our skin.
How Do Fillers and Injectables Reverse Aging?
Each injectable or filler works slightly differently, but they are all based on targeting certain aspects of the aging process and work to reduce the impact of aging. Wrinkles and fine lines can be smoothed by using targeted injections that will revitalize the skin. Valley Plastic Surgery & Med Spa will strategically remodel the underlying support structure of the skin to restore a youthful volume to the cheeks and lips. Fillers and injectables can also help revive collagen and elastin production.
What Are Collagen and Elastin?
Collagen and elastin are the essential proteins that form an extracellular matrix support structure beneath the skin. Collagen is responsible for keeping the skin hydrated and strengthened. Full, youthful volume in the cheeks results from a healthy collagen structure. Elastin is important for keeping the skin taut and elastic. When our skin loses elasticity, the skin sags and becomes more susceptible to wrinkle formation.
Benefits
See immediate results
Volumize the cheeks and lips
Smooth wrinkles and skin creases
Enjoy sustainable results
Experience no downtime and minimal recovery
Improve scars from acne or injuries
Look natural and beautiful
Re-establish a healthy support structure for the skin
Promote collagen and elastin production
Boost self-confidence and build a positive body image
Your Consultation and Eligibility
Dr. Wells possesses a rare combination of technical skill, an artist's discerning eye for beauty, and a compassionate personality with a patient-centered approach. She places patient safety as a primary factor in her treatments. If a patient requests a procedure that carries too much risk for them due to medical history or other factors, she will not perform that procedure. Dr. Wells is also a great listener. During your consultation, she will listen to your goals, expectations, and discuss your medical history. She will review your specific situation and then determine if you are an eligible candidate for fillers and injectables. She will also devise a suitable treatment plan to help you achieve the results you desire.
Dr. Wells is a double board-certified plastic surgeon whose skill and experience allow her to combine treatment options ideally suited to your needs providing lasting results that refresh your appearance. Dr. Wells serves as the Chief of Plastic Surgery at the Greater Baltimore Medical Center and teaches at Johns Hopkins Hospital, one of the most renowned hospitals and medical schools in the world. With Dr. Wells, you benefit from a plastic surgeon so respected by her peers, she teaches the top medical students in the country.
Personal Preparation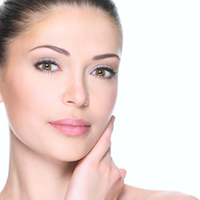 Please follow all personalized instructions provided to you by Valley Medical Plastic Surgery and Medi-Spa. Instructions may vary based on a patient's unique medical history. There are some general recommendations you can expect. In general, it's wise to stop smoking entirely. Smoking carries numerous health risks and always increases the risk of complications, even with very safe, minimally-invasive procedures.
1-2 Weeks Before Treatment
Stop taking any medication or supplements that thin the blood. These include aspirin, ibuprofen, Aleve, and Motrin along with St. John's Wort, Ginkgo biloba, turmeric, Vitamin E, garlic, cayenne pepper, and grape seed extract.
Two Days Before Treatment
Abstain from taking topical anti-aging products that contain chemicals like retinol, glycolic acid, Retin-A, and other alpha or beta hydroxy acids. If you are unsure if your topical product is okay to continue using, please ask Valley Plastic Surgery and Medi-Spa and we'll be happy to provide you with an answer.
One Day Before Treatment
Do not drink any alcoholic beverages for at least 24 hours before your treatment. You want your circulatory system to operate optimally and an elevated blood-alcohol level inhibits optimal circulation.
Types of Fillers and Injectables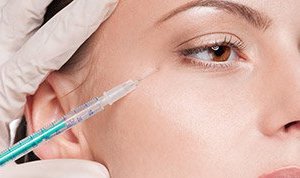 During your consultation, Dr. Wells can determine which injectable or filler will best suit your unique anatomy and goals.
Juvéderm & Belotero
Hyaluronic acid (HA), is a naturally occurring hydrating compound. It forms an essential component of healthy, youthful skin. The loss of HA increases the likelihood of wrinkled and hollow skin. Juvéderm and Belotero are HA-based fillers that resupply your skin with the unique hydrating properties of HA. With Juvéderm and Belotero dermal fillers, Baltimore women and men can rejuvenate their skin in a natural and safe manner. Administered by Dr. Wells herself, Juvéderm and Belotero are approved by the FDA. A treatment session usually requires fewer than 30 minutes, and results typically last about 6 months to a year.
Radiesse
Radiesse, formulated from calcium-based microspheres, produces smoother, more youthful-looking skin with results that last, in most cases, for up to a year or more. Radiesse uses a different formulation that proves more effective in some locations for some individuals than HA fillers.
Proven safe and approved by the FDA, Dr. Wells will recommend Radiesse for some patients who seek additional support for their cheeks. Dr. Wells performs all Radiesse treatments, which are typically simple and quick. In addition to restoring volume to the face, Radiesse stimulates collagen and elastin growth.
Laviv
Laviv, a personalized cellular therapy, uses your own skin cells to develop tens of millions of fibroblasts, the cells that produce collagen and contribute to healthy skin. The formula is injected during a period from 2 to 5 months. Approved by the FDA, Laviv smooths out smile lines for 6 months or more after the final injection.
Dr. Wells is a Certified Laviv Specialist and one of the first plastic surgeons in the Baltimore area to offer this revolutionary treatment.
Fat Transfer
Dr. Wells also offers autologous fat transfer. This advanced treatment process involves removing fat cells from one area of your body, processing them to concentrate the most robust fat cells and stem cells, and then transferring the prepared fat to an area of the face that requires enhancement. The repurposed fat restores facial volume while the transferred progenitor cells are believed to provide rejuvenating properties for the health of the skin.
Quick Recovery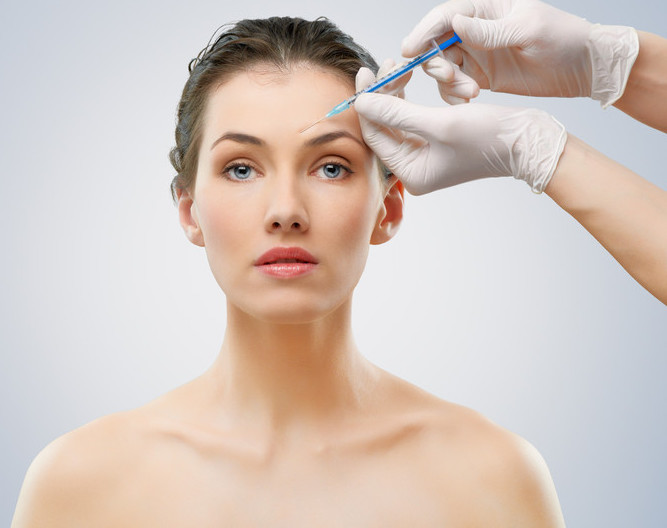 A quick and easy recovery is one of the biggest advantages of fillers and injectables. You won't have a long downtime and many patients return to work right after a treatment session, hence the nickname "lunchtime procedures". Make sure to follow any specific instructions provided to you by Dr. Wells or her knowledgeable staff.
Established Results
To protect your safety and ensure you receive the best results, we only perform established treatments that have undergone extensive testing and peer-reviewed clinical studies. Our selection of fillers and injectables have been shown to be safe, offer statistically significant results, and score very high ratings in patient satisfaction.[1][2][3][4]
Other skin care therapies that Dr. Wells might recommend to complement the procedures mentioned above include chemical peel treatments, Botox Cosmetic injections, and Latisse eyelash enhancements.
How Much Do Fillers and Injectables Cost in Baltimore?
Every patient's situation is different and every treatment plan we create is highly personalized to each patient. Therefore, we can't quote a price over the internet because it will depend on your situation, your goals, and the treatment plan Dr. Wells recommends. During your personal consultation, Dr. Wells will outline the costs, explain them, and answer any questions you have.
FAQ
What Is the Best Dermal Filler or Injectable?
There is no single "best" filler. The best filler for you will depend on your situation and what you want to accomplish with a cosmetic treatment. Some people will benefit the most from Radiesse while others will find Laviv the most useful and yet others will opt for Juvéderm or autologous fat transfer. It just depends on your unique anatomy and your personal goals for rejuvenation.
References