Mini Facelift
Offered at our convenient location in Baltimore, Maryland
A Little Lift Makes a Big Difference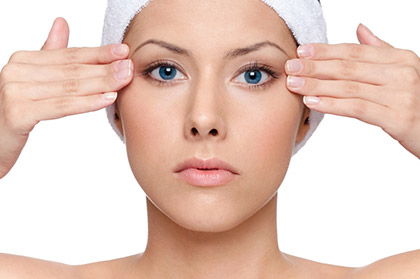 Less is more. The mini facelift is a petite alternative to more comprehensive versions of the procedure. It tightens lax skin at the lower face with a set of small incisions by the ears. The mini has more to offer by being smaller. If you are in your 40s or early 50s, you may still look quite young. Mini facelift's subtle enhancements go a long way in this demographic. A light lift to sculpt the jawline might be all that's needed to invigorate your entire countenance with the supple contours of youth.
You want to live an elevated life, unencumbered by the burdensome commitments that can be required for more involved facial rejuvenation surgeries. Learn to let go and make the mini your mantra. Valley Plastic Surgery & Medi-Spa is Baltimore's best destination for facial rejuvenation and reconstructive surgery. Dr. Alyson Wells is our Chief Surgeon and Medical Director. She is double-board certified by the American Board of Plastic Surgery and the American Board of Otolaryngology – Head and Neck Surgery. Dr. Wells is a skilled and compassionate doctor who is eager to help you on your journey to self-improvement.
Schedule a consultation to learn which facial rejuvenation procedure is right for you. Call us at (410) 628-8200.
The doctor is currently seeing new patients in a virtual manner! Begin your aesthetic journey from the comforts of home in a Virtual Consultation with Dr. Wells.
About
A mini facelift will sculpt your profile and refresh your appearance. You will look like somebody brushed five years from your face like dust off a bookshelf. And fewer incisions mean fewer scars.
While they're a great temporary option, no amount of Botox or dermal fillers can achieve a facelift's enduring results.
The mini trades on some of the same convenience that has made medi-spa procedures so popular. Unlike an injectable treatment, however, mini facelift is an excisional surgery. It is more involved than Botox, but the mini boasts more enduring value. Your long-lasting results will remain through the years. Dermal fillers need to be topped off annually.
Read our blog regularly for the latest on all our peaks at Valley.
Many of our patients at Valley Plastic Surgery have performed their own cost-benefit analyses. They have found the mini facelift to be totally worth it. The rapid rebound from surgery makes it ideal for mature adults who still have a busy schedule.
Before and After Photos
What Is the Difference Between a Facelift and a Mini Facelift?
The mini is an abbreviated version of the traditional, or "Full Facelift." The full facelift is a more involved operation, and so its transformational changes are longer lasting. The mini facelift offers a subtle, refreshing change for those who would like to stay one step ahead of the aging process.[1]
At your personal consultation with Dr. Wells, she will assess your aesthetic gameplan. She may determine your candidacy for either the mini facelift or the full facelift procedure. A side-by-side comparison shall reveal their unique advantages.
Full Facelift vs. Mini Facelift
| | | |
| --- | --- | --- |
| Benefits | Full | Mini |
| Reduces minor sagging at the lower face and neck | X | X |
| Addresses severe sagging at the lower two-thirds of the face | X | |
| A long-lasting solution to lax skin | X | X |
| Smaller incisions and quicker recovery | | X |
Your Personal Consultation with Dr. Alyson Wells
Valley Plastic Surgery & Medi-Spa is the premier cosmetic plastic surgery practice in the Baltimore and Washington, DC, areas. Dr. Alyson Wells is a double-board-certified plastic surgeon who specializes in facial rejuvenation procedures and facial reconstructive surgery. Your personal consultation in our safe and welcoming office is a chance to learn from Dr. Wells, who is also a teaching physician, so that you can make an educated decision about your aesthetic future.
Let's make it a date. Contact us to schedule an appointment. Call (410) 628-8200.
If you read our grateful patients' warm reviews, you'll see why informed cosmetic consumers in the Baltimore area choose Valley Plastic Surgery for their surgical and non-invasive aesthetic enhancements.
Set a Virtual Consultation with Dr. Wells and ask her any question from the safe comforts of home.
What Happens During a Mini Facelift?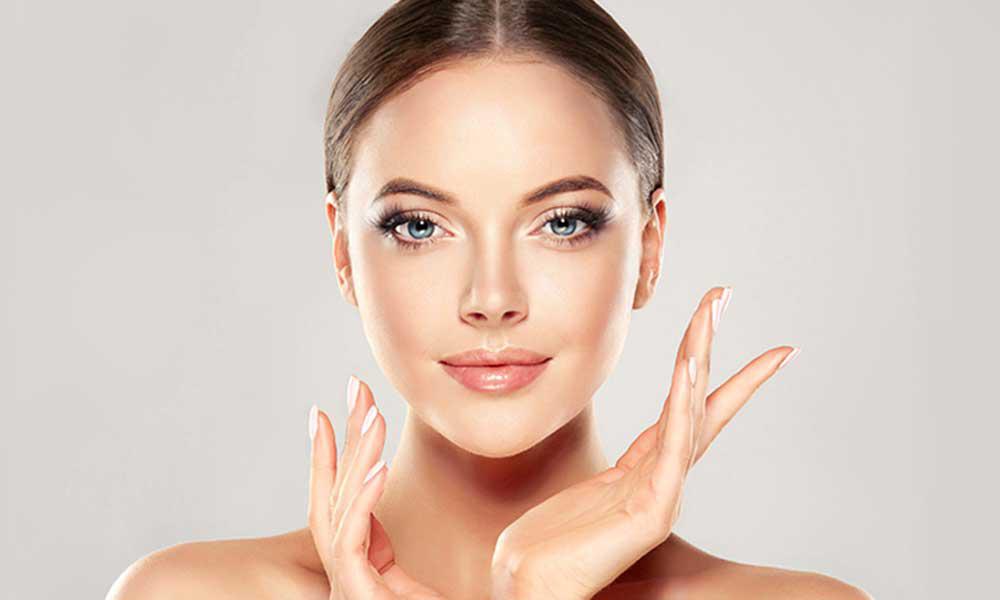 A mini facelift is a low-impact alternative to full facelift surgery. As such, you can expect a speedier procedure with the mini. Its simpler incisions are more easily hidden. The mini facelift has a lighter recovery period, too. That's because Dr. Wells can perform your mini using only local anesthetic and sedation, rather than general anesthesia. The local approach lends itself to fewer complications in the operating room and a smoother morning-after for the patient.
The incisions begin at the top of each ear. They extend downward, along the natural creases of the ear, and around the earlobe. The incisions will provide Dr. Wells access under the skin. She will pull skin and muscle back and up to eliminate sagging jowls and define the jawline.
If necessary, Dr. Wells may perform some Liposuction at this time to better refine your final results. Concluding the procedure, Dr. Wells will remove any excess skin and suture her incisions closed.[2]
Valley Surgery Center 
You'd better believe Dr. Wells runs a top-notch operating room. Our on-site, state-of-the-art Surgery Center is where Dr. Alyson Wells performs the majority of her plastic surgery procedures. For your health, safety and peace of mind, our surgery center is an Accredited Surgery Facility by the American Association for the Accreditation of Ambulatory Surgery Facilities (AAAASF). The familiar environs of the surgery center offer intangible advantages, as well. When you're on her home turf, you know you're going to get Dr. Wells' "A" game. And she is a plastic surgery all-star.
Recovery
Frequently, a mini facelift only requires a local anesthetic. A local anesthetic with sedation will give your rapid recovery an early start on even footing. The woozy daze you feel all day after general anesthesia can be a small trial of its own. Some people are especially sensitive to the drugs' disorienting side effects.
Be aware that the tenderness and bruising will peak in the first two weeks, and then slowly subside. Recovery from a mini facelift normally takes four weeks. You can resume vigorous activity in under a month.
How Much Does a Mini Facelift Cost in Baltimore?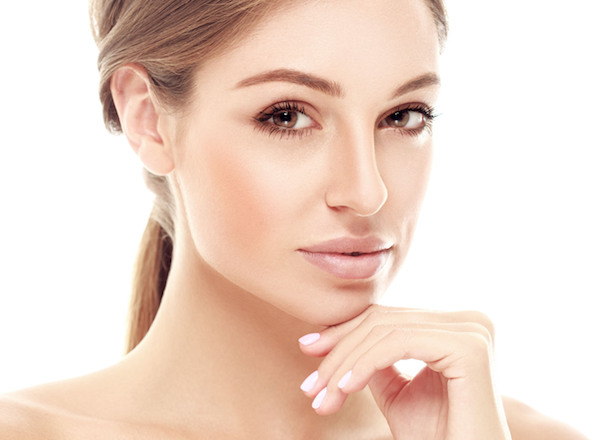 A mini facelift costs less than the full procedure. It is a more flexible option for those who may not need or want to commit to a full facelift. At your personal consultation, Dr. Wells will examine you and your medical records while she determines your candidacy for a mini facelift. If you qualify for surgery, you and Dr. Wells will draft your aesthetic strategy as she quotes you a cost estimate.
Financing is available so that facial rejuvenation is within your reach. Before you schedule your consultation, read through our FAQ section while you think of questions to ask the doctor. Call us at (410) 628-8200.
Take advantage of our latest client communication tool. Try a Virtual Consultation with Dr. Wells.
FAQ
How long does a mini facelift last?
You may enjoy the rejuvenating benefits of your mini facelift for up to six years. A mini facelift refreshes the lower face. It subtly turns back the clock on the aging process by taking several years off of your appearance. The aging process will continue, however, despite the surgical setback. And so your skin may start to sag again as you get older. You can prolong the mini lift's benefits by properly caring for your results:
• Choose the best surgeon in the Baltimore area to perform your mini facelift—experience matters 
• Maintain a healthy weight 
• Avoid alcohol 
• Quit smoking
• Protect yourself from the sun 
Does a mini facelift tighten the neck?
A mini facelift is targeted at the lower face and jawline. However, it is not as effective as a full facelift for correcting skin at the neck. In the mini facelift, the skin along the jaw and lower face is pulled taut by way of a pair of S-shaped incisions near the ears. The incisions for a mini facelift are smaller in size and fewer in number than those required for a full facelift. Hence, recovery from the mini facelift is shorter and smoother.  
Are mini facelifts worth it?
Your own cost-benefit analysis shall reveal whether a mini facelift is for you. It costs less than a full facelift, but it is not as comprehensive. However, value is not measured in mere quantity. Value is also determined by timing and other dynamic factors. Flexibility, too, is an often overlooked asset. Relatively younger facial rejuvenation patients who are in their 50s may not show enough signs of aging to warrant a full facelift. The mini may be a better fit for working adults because of its truncated recovery.   
References
Langsdon, P. R., & Shires, C. (2012). Modified Facelift. Cosmetic Surgery, 329-335. doi:10.1007/978-3-642-21837-8_23
Garza-Pineda, O., Salazar-Lozano, A., & Castro-Govea, Y. (2013). Mini-Temporal and Perilobular Approach to Facelift: Mini-TAPA-Facelift. Facial Plastic Surgery, 29(03), 244-252. doi:10.1055/s-0033-1347009