Botox Cosmetic
Offered at our convenient location in Baltimore, Maryland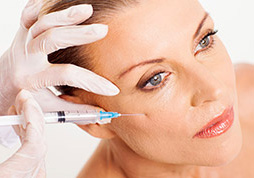 Botox is a neuromodulator that smooths the wrinkles on the upper face. Botox helps relax facial muscles and prevents new wrinkles from forming.
Smooth the Wrinkles and Relieve the Stress
Our skin guards the frontlines in our struggle against the effects of aging. It protects us from environmental factors and is often the first sign of recognizable aging. Frowning, concentrating, and squinting can create severe wrinkles between the eyebrows, on the forehead, and at the side of the eyes (crow's feet).
Fortunately, Valley Plastic Surgery & Medi-Spa offers Botox in the Baltimore area to help women and men successfully erase lines caused by years of constant muscle contraction in these areas. Alyson Wells, M.D., F.A.C.S., founder of Valley Plastic Surgery & Medi-Spa, is a double board-certified plastic surgeon. She is considered one of the Baltimore-Washington area's most accomplished plastic surgeons. Dedicated to providing her patients with the highest quality care, Dr. Wells maintains a blog to keep her community more informed.
About Botox in the Baltimore Area
Botox is one of the most popular, minimally-invasive aesthetic procedures in the United States with over 7.7 million treatments performed in 2019.[1] This popularity results from time-tested proven results and the diminished stigma associated with undergoing cosmetic treatments.
What Exactly Is Botox?
Botox is formulated from the Clostridium botulinum bacterium. Muscle contractions in the face result from the release of acetylcholine, the neurotransmitter responsible for neuromuscular communication.[2] Repetitive muscle tension and contraction can lead to the formation of fine lines and wrinkles in the forehead, around the eyes, and in other locations.
Injecting Botox into the muscles responsible for frown lines and crow's feet temporarily blocks nerve impulses. This relaxes the muscles and reduces wrinkles that cause the face to look stern or upset. The result is a refreshed and more youthful look. Many people also experience a subtle yet definite lifting of the eyebrows after treating the forehead with Botox. This effect enhances the natural arch of the brow and gives a brighter appearance to the eyes.
Benefits
Despite being known primarily as a wrinkle treatment, Botox has revolutionized the treatment of a variety of conditions related to nerve-muscle interaction. It can treat ophthalmic spastic disorders (muscle twitches), curb hyperhidrosis (excessive sweating), help with an overactive bladder, and treat Bell's Palsy.[3] 
Smooth wrinkles in the upper face, especially around the eyebrow and forehead
Restore a youthful appearance
Help resolve a drooping brow
Reduce pain from migraine headaches
Treat excessive underarm sweating
Correct eye squinting and eye twitching
Can fix crossed eyes (its original purview)
Can ease muscles spasms in the neck and other locations
Relieve tension in the jawline and face
Improves self-esteem and body image
Suitable Candidates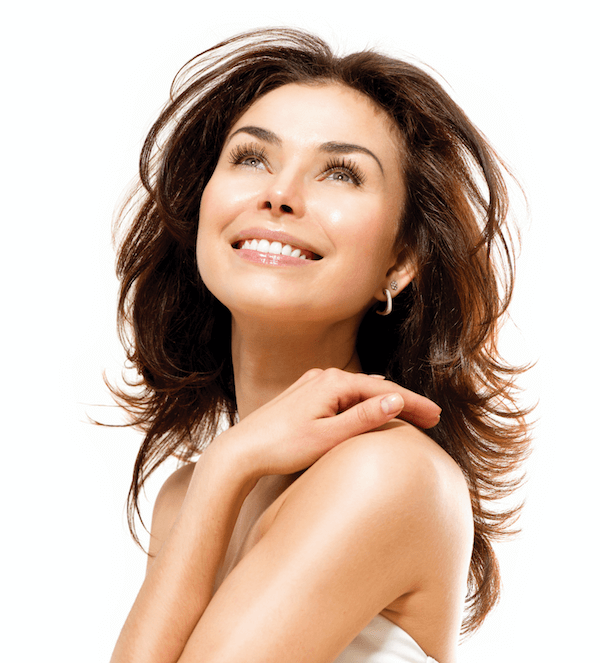 Suitable candidates for Botox treatment are in good health and want to smooth lines and wrinkles in their upper face. These typically include forehead wrinkles, the "11s", and crow's feet. If you are unsure whether the wrinkles you want to treat are appropriate for Botox, ask during your consultation. If your facial wrinkles don't result from muscle tension, Valley Plastic Surgery will recommend alternative treatments.
About Forehead Wrinkles and Crow's Feet
Squinting and frowning when you're a child doesn't seem to have any lasting effect on your appearance. The repeated contraction of the brow muscles for years, however, produces an accordion effect on the overlying skin. Deep creases, also known as glabellar lines, frown lines or 11s (because the vertical creases resemble the number 11), form in the skin.
Before you know it, your expressive wrinkles start becoming permanent even when the muscles are at rest. Squinting (and expressing happiness by smiling and laughing) can likewise contribute to the sunburst array of lines at the corners of the eyes that we know as crow's feet.
Your Personal Consultation with Dr. Wells
If you are interested in Botox treatments, the best option is a board-certified plastic surgeon such as Dr. Wells. She teaches what she practices: sophisticated surgery with an empathetic demeanor. Dr. Wells takes the time during the initial consultation to get to know every patient and understand their ultimate aesthetic goals and expectations. She will answer all of your questions and discuss Botox and any other treatments that might help you reach your goals.
Her rare combination of impeccable training, keen aesthetic sensibilities, technical skill, and being a great listener sets this Baltimore surgeon apart from the rest. She is board-certified by both the American Board of Plastic Surgery and the American Board of Otolaryngology. Dr. Wells serves as a teaching physician at the world-renowned Johns Hopkins Hospital and at the Greater Baltimore Medical Center (GBMC) as the Chief of Plastic Surgery. Both Baltimore Magazine and patient review site Real Self have named her a Top Doctor. With Dr. Wells, you should feel secure that one of the best plastic surgeons in the country.
To achieve optimal results from Botox, precise placement of the injections and a thorough understanding of dosage is required.[4] Dr. Alyson Wells will gladly assist you in identifying the ideal cosmetic enhancement for you. 
Preparation
Avoid blood-thinners. These include over-the-counter medications such as aspirin and ibuprofen as well as herbal supplements like fish oil, ginseng, and garlic.
Eat foods rich in vitamin K such as kale, leafy greens, and spinach.
Refrain from smoking as much as possible. Smoking brings many health risks and should always be avoided. If quitting is not possible, at least refrain from smoking for a few days before and after your Botox injections.
Follow any personal instructions provided to you by Dr. Wells and Valley Plastic Surgery.
Botox Injections
Botox is a simple procedure to understand, but it requires an expert understanding of anatomy and physiology to achieve the best results. Dr. Wells combines this knowledge with an exquisite instinct for the subtler elements of beauty.
There are many med spas that offer services from Botox injectors, but patients should be wary. To achieve natural-looking results, visit a board-certified surgeon such as Dr. Wells to avoid the unsatisfying results that some med spas produce.
Straightforward Recovery
Recovery and aftercare from Botox is safe and comfortable. Remain upright for at least 4 hours following your procedure to allow Botox the time to settle properly. Avoid touching, itching or rubbing the area that was injected. You should also refrain from strenuous physical activity for at least 24 hours after your procedure. Avoid blood-thinning medication for a few days after your procedure.
After a Botox session, some patients experience some minor bruising and swelling. These effects should be minimal and usually resolve on their own within the following week. By the third week, you'll start to notice your final results.
Natural-Looking Results
Botox produces a smoother appearance usually within 3 to 7 days, with the full impact being seen after a month as progressive effacement of the more ingrained lines continues.
Botox creates a noticeable improvement for as long as 4 months. And Botox is not only for women. Men commonly receive Botox treatments to achieve greater vitality and youthfulness in their appearance.
Botox does not completely prevent muscle movement. It reduces muscle activity to produce smoother skin and a rejuvenated appearance. Dr. Wells uses her aesthetic skill and her experience with Botox to produce results that look like the most stunning version of yourself.
Not all of the effects of aging can be treated with a neuromodulator. Some fine lines and wrinkles result from sun damage, smoking, stress, or a poor diet. Additionally, Botox doesn't add volume to the face or resolve "sunken" or "gaunt" features. As Botox only affects muscle-related wrinkles, alternative procedures are necessary to treat other unwanted manifestations of maturity.
You may want to combine Botox injections with other treatments for a more complete revitalization. Related options include chemical peels, Latisse eyelash enhancement and fillers and injectables such as Juvéderm, Laviv and Radiesse.
How Much Is Botox in the Baltimore-Washington Area?
The cost of a Botox program will be explained as part of the initial consultation. The overall cost will vary due to the unique nature of treatments and an individual's physiology and anatomy. There are no hidden costs at Valley Plastic Surgery & Medi-Spa
FAQ
What shouldn't I do after Botox?
1. Don't lie down for at least 4 hours after your treatment. 
2. Don't engage in strenuous activities like a hard workout for at least 24 hours. 
3. Avoid rubbing, scratching, or itching the treated area for a few days. 
4. Avoid any head accessories like scarves or bandanas for a few days.
Will I look overdone or abnormal?
Botox is a treatment highly dependent on technique and knowledge of the provider to achieve optimal results. A board-certified plastic surgeon experienced in delivering Botox refinements can produce results that look completely natural. As a patient, avoid getting Botox from anyone with questionable credentials to avoid any undesirable results.
How long are treatment sessions?
Treatment sessions are usually under 30 minutes. The injections are quick to administer but Dr. Wells and her team take their time to ensure optimal results. 
Is Botox only for women?
Absolutely not! Many men have been enjoying the benefits of Botox. 
References