Blepharoplasty Under Local Anesthesia
Offered at our convenient location in Baltimore, Maryland
Our "Awake" Eyelid Lift is an Eye-Opener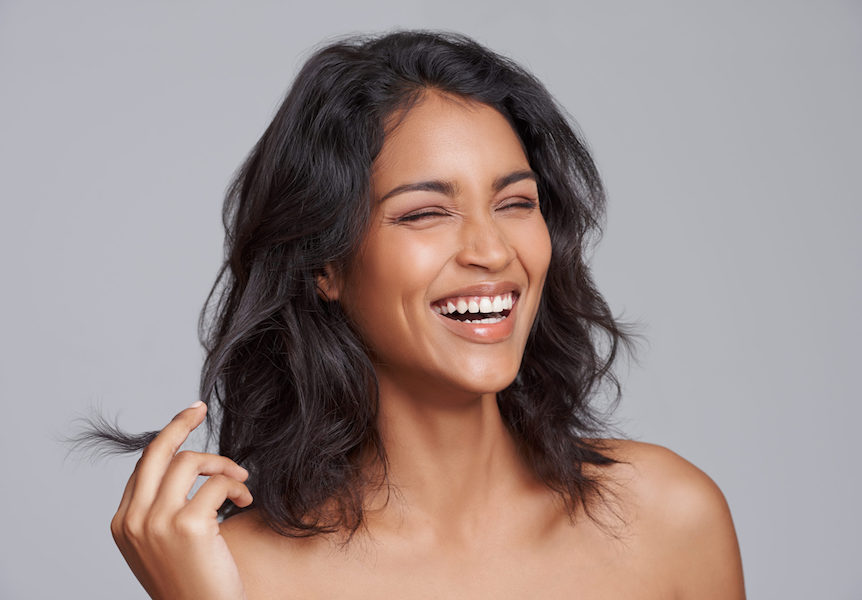 Blepharoplasty under local anesthesia is also known as our "Awake" Eyelid Lift. It is an advanced version of a familiar procedure because the patient is given just a local anesthetic at the start of the surgery rather than a general anesthetic that would render them fully unconscious. Often, our "Awake" patients are given a relaxing sedative, too, to keep them serene and at ease for the duration of the operation. However, as the name implies, patients are entirely awake during the surgery. Blepharoplasty under local anesthesia leads to a shorter recovery and better outcomes than a traditional eyelid lift. Though it may seem counterintuitive at first, in fact, an Awake Blepharoplasty is a simpler surgery with far fewer complications than the sleepy, old alternatives.
We're always on the lookout for what's new in aesthetics at Valley Plastic Surgery. Read our blog to keep an eye on the latest advancements. 
About Droopy Eyelid Surgery
Blepharoplasty is surgery to lift and tighten droopy eyelids so that patients appear younger and more alert. Ptosis of the eyelids is when sagging skin below the brow is so severe that it impairs your vision. People with mild to acute ptosis can appear lethargic, grumpy or otherwise disengaged from the world around them. Blepharoplasty under local anesthesia is the safest and most effective way to remove excess skin from around the eyes.
Can Blepharoplasty Be Done Under Local Anesthesia?
Yes, blepharoplasty under local anesthesia represents one of the most recent and significant developments of the technique. General anesthesia can create its own complications which an Awake Eyelid Lift cleverly avoids. The Awake procedure is easier on the body, so recovery is rapid and results are ravishing. Local anesthesia only numbs pain signals at the surgical site, so the patient is completely conscious during the procedure.[1] For most patients, it may be preferable to administer a sedative in addition to the anesthetic to gently pacify any anxiety associated with the surgery. 
Dr. Alyson Wells founded Valley Plastic Surgery & Medi-Spa to bring the most compelling breakthroughs in aesthetic medicine to the people of Baltimore. She is a regional leader in plastic surgery who is boldly questioning old assumptions about the efficacy of general and local anesthesia. Schedule a consultation and see all she can do for you. Open your eyes to a new kind of plastic surgery by calling (410) 628-8200.
Before and After Photos
Benefits of Blepharoplasty
Both age and heredity play a role in creating droopy eyelids. Some people are simply born with excess skin around their eyes. Additionally, as we get older, skin becomes lax as the collagen and elastin fibers that support your skin begin to break down.[2] If you have allergies or infections, they compound the situation even further.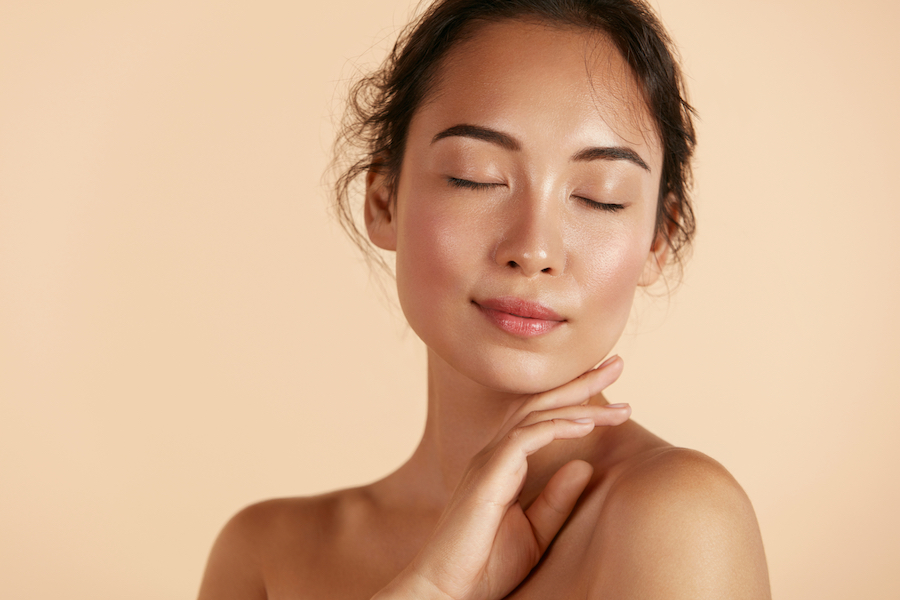 Droopy eyelids and make somebody appear drowsy, distracted and much older than they really are. Blepharoplasty removes the extra skin around the eyes and lifts the remaining skin taut around the temples. The procedure highlights your sparkling eyes and grants you a sharper, more interested appearance. Politicians, professors and other aging professionals who believe their droopy eyes betray their inner vigor will all see benefits from blepharoplasty.
An Awake Blepharoplasty grants further benefits because it is one of the most advanced versions of the procedure being practiced today. General anesthesia can often create complications for an otherwise elegant procedure, like an eyelid lift. Patients actually experience less pain under local anesthesia because there is less scarring and bleeding after the operation. Less scarring and bleeding also leads to more refined results.[3] 
Qualified Candidates
Eyelid surgery is best suited for healthy individuals who seek to lift the veil that enshrouds their eyes so that they can make crisp and sincere eye contact with others. So much of our personality and intention is communicated through our gaze. That's why many of our blepharoplasty patients enjoy a lifestyle or take part in a profession that involves leading, persuading or engaging with others.
Your Personal Consultation at Valley Plastic Surgery

Your personal consultation with Dr. Alyson Wells is sure to be an eye-opening experience.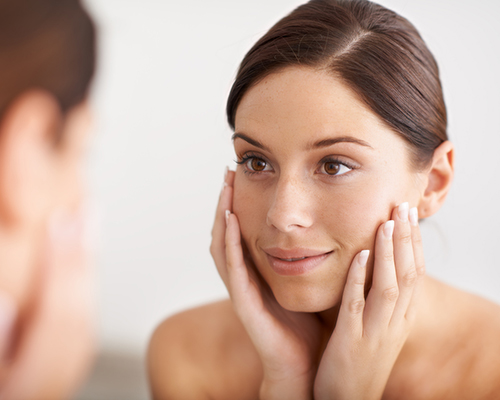 She is a double-board-certified plastic surgeon and a recognized regional expert in the delicate art and science of facial reconstruction. Our inviting offices will put you at ease while you undergo a brief physical examination and intake interview. When your consultation concludes, we will qualify your candidacy for our Awake Eyelid Lift. 
Contact us for a consultation and you'll see why Valley Plastic Surgery & Medi-Spa is the right choice. Call (410) 628-8200 to schedule your appointment in the Baltimore area. You can also set a virtual consultation to see the doctor if you are traveling or out of town. 
Preparation & Procedure
To properly prepare for any surgery, we strongly advise that you avoid taking medications or supplements that can exacerbate bleeding during and after your operation. Nicotine and tobacco smoke delay healing and can result in scarring, as well. This is the perfect time to give up the habit.
Some Medications and Supplements to Avoid Before Surgery
Aspirin
Ibuprofen
Advil
Motrin
Aleve
Vitamin E
Before your surgery day, be sure to fill any prescriptions and to stock up on essentials like toilet paper and easy to prepare meals. Driving and shopping are among the activities that you will be advised to avoid for your first couple of days after the operation. So be prepared.
How Long Does Blepharoplasty Surgery Take?
In the hands of an expert surgeon like Dr. Wells, an Awake Eyelid Lift will take two hours or less. The procedure begins when the local anesthesia is administered through a series of strategic injections around the eyes. Most patients will then be given an oral sedative or IV sedation. Once you are sufficiently numbed and relaxed, Dr. Wells will begin her incisions.
Recovery & Results
Immediately after your surgery, you will be moved to a recovery room where the doctor and her medical team will apply moisturizing ointment and cold compresses over your eyes. You may experience dry, watery eyes, blurry vision and light sensitivity following the procedure.
Before you are released to go home, Dr. Wells or her staff will remind you of your aftercare instructions. Please follow them with fidelity to ensure your fast recovery.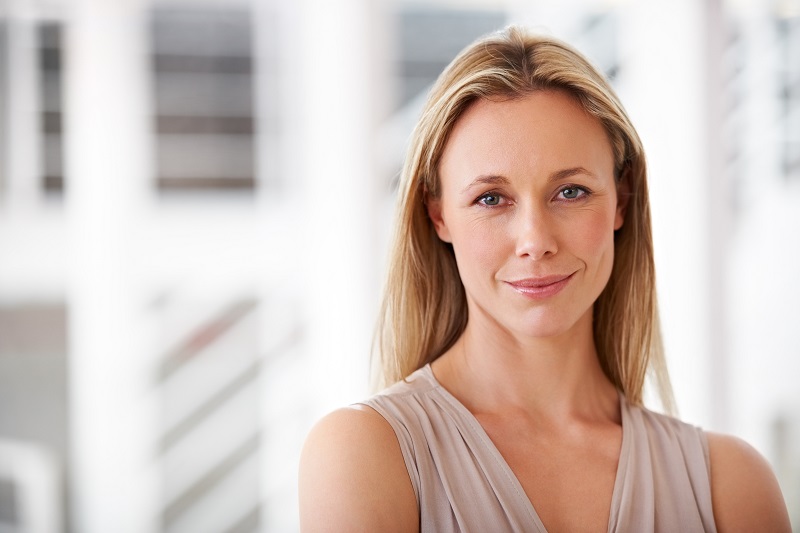 Your stitches will remain in for about a week. Bruising and swelling are common during the first couple of weeks, so do not be alarmed.
Your results will remain evident for about seven years.
As your skin ages and laxity increases, many consider a minor touch-up or revision procedure to refresh your results. Some patients see more significant and longer-lasting outcomes when they combine their blepharoplasty with a brow lift. In a brow lift, the skin above the eyelids is lifted and tightened as well, producing a more profound improvement than blepharoplasty alone.  
How Much Does Awake Blepharoplasty Cost in Baltimore?
Every aesthetic procedure is a customized affair at Valley Plastic Surgery & Medi-Spa. At your personal consultation with Dr. Wells, you will determine a course of treatment that's appropriate to your needs and sufficient for your goals. Once Dr. Wells has a good sense of your unique situation, she or one of her staff will provide you with an accurate price estimate.
Valley Plastic Surgery also offers financing opportunities for patients who qualify. Check out our specials page for exclusive opportunities to save.  
FAQ
What kind of anesthesia is used for blepharoplasty?
Contrary to outdated (though still prevalent) medical opinion, general anesthesia is not necessary for an eyelid lift. Local anesthesia is more than sufficient and, in many ways, an "Awake" Blepharoplasty is actually superior to the traditional method. Blepharoplasty with local anesthesia simplifies the procedure and reduces the risks that are associated with general anesthesia. Patients experience less bruising and bleeding after a procedure done with local anesthesia. This usually leads to less scar tissue and smoother, more refined results.  
Are you awake during droopy eyelid surgery?
In an Awake Blepharoplasty, patients are completely conscious during the procedure. The local anesthesia is usually paired with a soothing sedative to help the patient stay calm and relaxed. While it may seem surprising to those unfamiliar with this state-of-the-art technique, there are many advantages to having the patient awake and responsive during eyelid surgery. The surgeon can request that the patient open and close their eyes during the procedure to make sure the results are just right.
References
Trapasso, M., & Veneroso, A. (2014). Local Anesthesia for Surgical Procedures of the Upper Eyelid Using Filling Cannula. Plastic and Reconstructive Surgery Global Open, 2(5), e143. https://doi.org/10.1097/gox.0000000000000071 
Ohana, O., Ayala-Haedo, J., Anagnostopolous, A., & Lee, W. W. (2020). Local Anesthesia Injection in Upper Blepharoplasty Surgery. Dermatologic Surgery, Publish Ahead of Print. https://doi.org/10.1097/dss.0000000000002718 
Cao, L., & Zhu, F. (2020). Comparison of tumescent local anesthesia vs normal anesthesia technology in upper blepharoplasty in Asian women. Journal of Cosmetic Dermatology. https://doi.org/10.1111/jocd.13855