PRP Skin Rejuvenation
Offered at our convenient location in Baltimore, Maryland
If you are looking for a way to turn back the clock on aging and make your face appear younger, PRP is the treatment for you!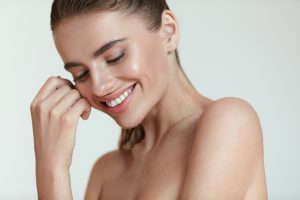 PRP Skin Rejuvenation uses natural compounds from your own body to stimulate the growth of healthy cells and heal your skin. The result will be smoother, brighter, fuller skin. PRP is often combined with microneedling to penetrate deep into the skin and provide truly significant improvement. PRP is highly sought after because of the convenient, impactful results it brings about for our patients!
About PRP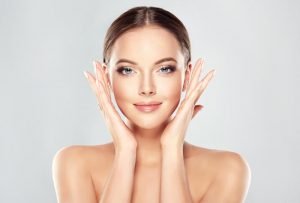 PRP stands for Platelet Rich Plasma and it is made from your own blood. These cells boost growth and reduce inflammation. When applied directly during or after a treatment such as microneedling, the plasma will work to speed up recovery and greatly improve the quality of your skin. PRP treatments consistently provide excellent outcomes for our patients!
Using only natural products from your blood, microneedling with PRP is a personalized anti-aging solution.
This treatment is more widely known as the "vampire facial" and gained popularity when Kim Kardashian showed posted a video getting this facial. A blood facial may look unappealing, but the results of this treatment are revolutionary!
What is PRP?
PRP helps to stimulate collagen levels and skin growth to help return a youthful volume and glow to the skin.
Our blood is made up of many things, plasma, red cells, white cells, and platelets. Platelets help in the healing process by clotting blood. Platelets are made of proteins which help your injuries heal. PRP is a concentrated serum made up of the plasma and platelets found in your blood.
In order to prepare your PRP for treatment, Dr. Wells will process a sample of your blood through a centrifuge. The blood will be spun for a period of time to separate your platelets from the other compositions. The result is a concentrated formula of growth and healing factors that will significantly improve your skin.
Microneedling with PRP
Microneedling and PRP are often paired together. Together, these treatments allow the maximum benefits to be reaped from PRP serum. Microneedling is a minimally invasive technique used to improve the texture of the skin by reducing pore size, scars, and irregular surfaces.
In a microneedling treatment, a device called a DermaPen uses medical-grade needles to rapidly create micro-channels in the skin. These channels allow for PRP to reach deeply into the dermis layer to effectively treat and improve your skin.
Microneedling is often referred to as Collagen Induction Therapy because it helps to boost collagen levels and help smooth out the skin's texture. Combined with PRP, this treatment will revitalize your skin and reduce wrinkles, lines, irregular textures, and blemishes.
Benefits
PRP is a natural way to improve the healthy function of your skin.
This treatment will naturally enhance your skin and work to decrease the visibility of wrinkles, lines, hollow-appearing areas, and uneven textures! This treatment does not require preparation or downtime! For a convenient, quick-acting solution to your skin problems, consider PRP treatment.
Candidates
PRP treatment is perfect for men and women who are bothered by a bumpy skin surface, blemishes, fine lines and wrinkles. This treatment will give you smooth, soft skin that you feel confident showing off make-up free! If you are interested in learning more about this treatment and how it can transform your skin, schedule a consultation with us today!
Consult with Baltimore's Leading Skin Rejuvenation Expert
In your private meeting with one of our skin experts, you will have the opportunity to discuss your concerns and skin goals. They will examine your skin and determine if a PRP treatment is the perfect solution for you! If PRP will achieve the skin goals you desire, you will walk through the treatment details together and schedule an appointment. Most patients see their best results after about three PRP procedures.
Preparation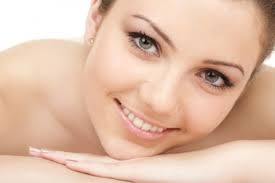 PRP treatment is minimally invasive and does not require extensive preparation. You will need to stop smoking and alter medications for a few weeks before and after treatment to ensure a healthy treatment and outcome. For your best results, follow the instructions provided for you by your skin expert.
Procedure
In a PRP treatment, you will first receive a blood draw. The sample will be placed in a centrifuge and will be spun softly and then at a harder spin for a total of twenty to thirty minutes. The blood contents will separate and the PRP will be in the lower one-third of the container. The PRP will be removed and combined with plasma.
Dr. Wells recommends administering PRP to the skin following Microneedling to improve the effectiveness of the treatment.
Your face will be cleansed before a topical numbing agent is administered to the treatment areas. At Valley Plastic Surgery and Medi-Spa we use the revolutionary DermaPen to administer impressive results! The DermaPen implements medical-grade needles to reach deep into the skin hygienically and effectively. The needles can be customized to reach a certain depth and will rapidly puncture the skin to create precise channels without strain or tearing. PRP is applied after microneedling. The PRP will either be injected into the dermis with syringe and needle or will be applied topically.
Recovery
PRP treatment does not require significant downtime and you can return to your regular schedule almost immediately! However, if PRP is combined with microneedling, your skin will be discolored and swollen afterward. The treatment should not hinder your ability to work and you should be able to return to work shortly. Any post-procedure redness will subside within a day, thanks to the healing properties of the PRP.
You will want to avoid direct sunlight, applying makeup, and facial products with active-ingredients for about twenty-four hours after microneedling with PRP, or until the micro-lesions are healed.
Results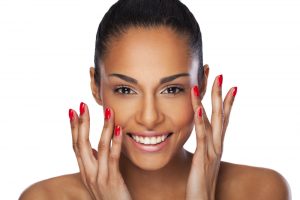 Improvements in the quality of your skin may be seen within a few days but your best outcome will be noticed after three treatments. Maintenance appointments will be needed every few months to ensure your skin stays healthy and glowing!
If you are interested in learning more about PRP and how this procedure will transform your skin, schedule a consultation with us today at (410) 628-8200.
PRP Treatment Cost in Baltimore
A PRP facial cost will vary based on the skin goals of each patient. We will take the time to get to know you, learn about your lifestyle, skincare routine, and skin goals. All of this information will help us customize a plan to you and the unique needs of your skin.
FAQs
What is PRP therapy good for?
PRP facial will rejuvenate your skin and work against fine lines, wrinkles, blemishes, improve skin volume, and promote a healthy, smooth skin tone. We recommend PRP facials to men and women who wish to reduce aging signs and return a healthy glow to their face. PRP is not only used to enhance the skin but plasma injections are a growing treatment for athletes. PRP is not only rich in healing proteins but is a simple, convenient treatment!
What are the benefits of PRP?
The primary advantages are that the PRP serum will cut down your recovery time and stimulate healthy cell growth in your skin. A plasma facial is a great anti-aging solution that will make your skin smoother and revitalized! PRP can be combined with other treatments to enhance your results! A PRP DermaPen treatment will truly transform your skin and help you appear healthy and young
How long does it take for PRP to work?
PRP will instantly work to heal your skin. Results will be seen within a few weeks and you will notice an improvement in the feel of your skin. Most patients require about three treatments to see their desired results. The number of appointments needed for your best skin outcome will be determined in your personal consultation. A few PRP treatments scheduled throughout the year will help you maintain your results and keep your skin beautiful!
How does PRP treatment work?
PRP treatment rejuvenates the skin by infusing it with essential proteins and nutrients. Often referred to as a blood facial, PRP is a serum that is collected from the patient's own blood sample. PRP, platelet-rich plasma, is a nutrient treatment that will work against aging signs and irregular skin textures. Platelets are protein-rich growth factors that help to heal your body.
A concentrated dose of these proteins is collected from the blood and applied either topically or injected into the dermis to help boost the skin. PRP treatment is often paired with microneedling. Microneedling creates micro-channels in the skin, allowing for maximum absorption of the serum. PRP will work to heal the skin and boost collagen levels. The outcome is smoother, softer, fuller skin that makes you appear young! For bright, healthy skin PRP treatment is your best solution!
Is PRP treatment effective?
Yes! PRP treatment is very effective for wrinkles, blemishes, and irregular skin surfaces. The treatment is revolutionary and a natural way to achieve healthy skin.
If you are interested in learning more about PRP and if this treatment is a good option for you, call us today!