Breast Reduction
Offered at our convenient location in Baltimore, Maryland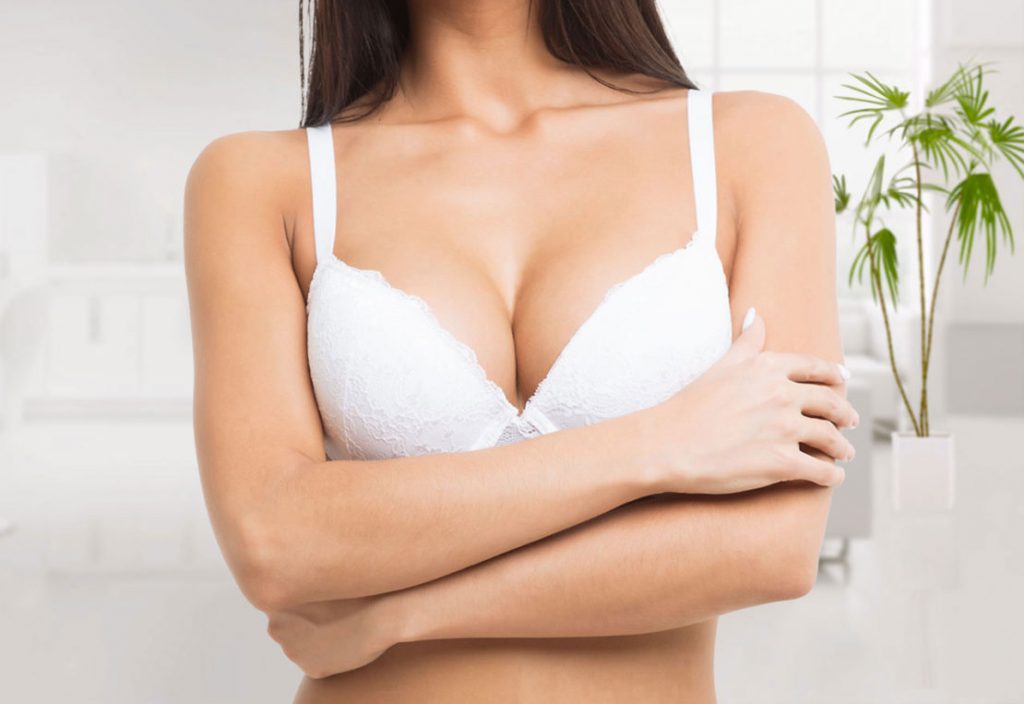 A breast reduction is a cosmetic surgery that brings a woman's chest into aesthetic proportion with the rest of her body.
The procedure can also have health and functional benefits, as excessive, redundant breast tissue can inhibit movement and cause chronic pain of the neck and back. For women with overly large and heavy breasts, Dr. Alyson Wells removes excess breast fat, glandular tissue, and skin through a procedure called reduction mammaplasty, more commonly known as a breast reduction.
To learn more about our entire suite of procedures and treatments at Vally Plastic Surgery & Medi-Spa in Baltimore, MD, browse our blog for all the latest updates. 
About Reduction Mammaplasty
For Baltimore women who seek to unburden their neck and upper back of persistent strain while achieving more balanced and attractive proportions, a breast reduction can be life-changing. After a successful reduction mammaplasty at Valley Plastic Surgery, you will experience a noticeable surge in confidence. Many will ask if you have lost weight. Few will know the simple truth behind your stunning metamorphosis.
Do you want to learn the secrets of attaining a sleek and symmetrical silhouette? Contact us at our Baltimore-area offices and enquire about our informative, one-on-one consultations. Call (410) 628-8200 to speak directly with one of our helpful medical professionals on staff.  
Before and After Photos
Benefits
Reduces discomfort in your neck, shoulders and back
Improves posture
Eliminates skin irritation underneath the breasts
Decreases discomfort when performing various movements
Eases irritation at the shoulders from bra straps
Achieve better body proportions
Enhance your self-esteem
Increase confidence
Ideal Candidates
Ideal candidates for breast reduction are women with disproportionately large and heavy breasts. These women are in good health and do not smoke. Overall, candidates for breast reduction have realistic expectations for their results.
Is Breast Reduction Right for Me?
You experience back, neck and shoulder pain caused by the weight of your breasts
You have uncomfortable indentations or grooving on your shoulders from straining bra straps
You have skin irritation beneath the breast crease
Your breasts limit your physical activity
You are bothered by the feeling that your breasts are too large
You receive unwanted attention that is focused on your breasts
You have difficulty finding shirts and blouses that fit properly
You have stretched skin and enlargement of the areola (pigmented area around the nipple)
Your nipples rest below the breast crease when your breasts are unsupported
Every woman's breasts are unique. But, if you're troubled by any of the above, we invite you to consider a consultation at Valley Plastic Surgery.
Your Personal Consultation at Valley Plastic Surgery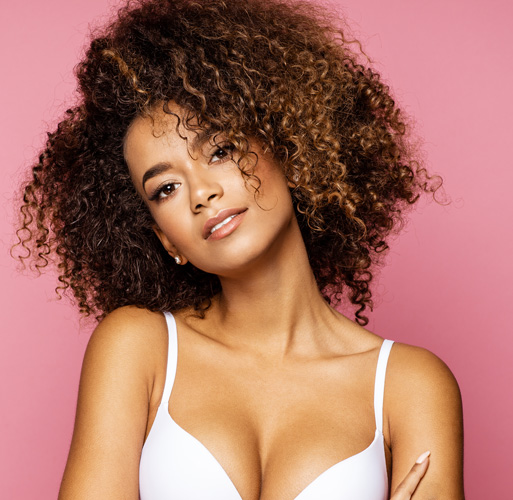 Scheduling your private consultation with double board-certified plastic surgeon, Dr. Alyson Wells, is the first step to making your breast reduction a reality. When you come in for your consultation, you will have the opportunity to share with Dr. Wells your concerns, questions and aesthetic goals.You will also discuss your medical and health history. Dr. Wells will listen closely as you explain what you are looking to achieve. She will take the time to answer your questions with care. 
If you are a qualified candidate for breast reduction, contact Valley Plastic Surgery today to schedule your personal consultation with Dr. Alyson Wells. Call us at (410) 628-8200. 
Procedure
A breast reduction is a surgery to physically reduce the size of the breast by removing excess and redundant tissues.[3] At the onset of your operation, Dr. Wells will mark your body, indicating the incision placement and skin tissue to be removed. 
After you are administered anesthesia by a board-certified anesthesiologist who will ensure your comfort during surgery, Dr. Wells will carefully follow the markings on your breasts as she makes the necessary incisions. From there, the precise amount of breast tissue will be removed and the breast will be shaped appropriately. As Dr. Wells closes the incisions, she takes special care to minimize scarring on your breasts.
Recovery
Following your breast reduction surgery, you may experience some swelling and soreness as your body heals. You will need to wear a surgical bra following reduction mammaplasty to provide support and to control swelling. There may be drains placed in each breast to remove fluid from the surgical sites. You will be given directions on how to empty and clean the drains until they are removed at a follow-up appointment with Dr. Wells.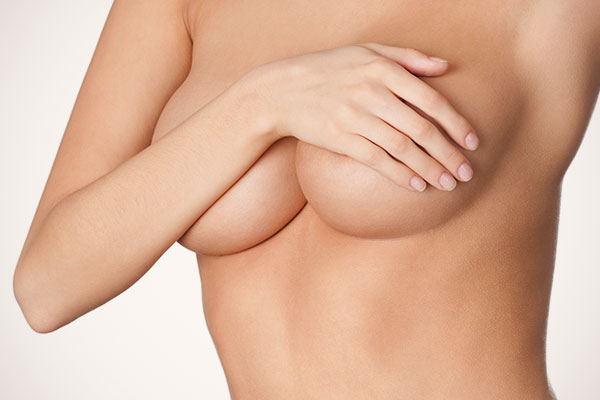 The rate at which you will recover from breast reduction depends on your body's natural healing process, the extent of your reduction mammaplasty and your own personal commitment to proper aftercare. You should follow all pre and post-op directives closely to ensure proper healing. Many patients are able to return to work one week following surgery.
You may be able to resume regular activity three to four weeks after breast reduction.[2]  
How Much Does a Breast Reduction Cost in Baltimore?
There are several factors to consider when considering the cost of breast reduction surgery. These factors can widely vary between patients because each woman's needs are as unique as their desires. At the conclusion of your consultation, Dr. Alyson Wells or one of her staff will be able to provide you with a customized quote.
Dr. Wells wants to make your breast reduction procedure affordable. This is why Valley Plastic Surgery offers special financing for reduction mammaplasty. 
FAQ
Will I lose weight after a breast reduction?
Yes, you very likely will lose from 10 to 20 pounds at the conclusion of your breast reduction.[3] Also, because the tissue was artfully excised with an eye towards aesthetics, your overall silhouette will appear sleeker and more symmetrical. 
Will insurance cover my breast reduction surgery?
In addition to offering a variety of payment options, Valley Plastic Surgery participates in a number of insurance networks. If your breast reduction meets the requirements for medical necessity, it may be possible to have your surgery partly paid for by your insurance company. We encourage you to contact your insurance provider to confirm your medical benefits.
How long does it take to recover from breast reduction? 
A full recovery from breast reduction surgery can take between two and six weeks. We suggest you take it easy for the first three weeks by requesting some time off from work and your other demands. You should plan ahead for your downtime by setting up assistance with housework and childcare, if needed. During your recovery, please stay off the road. You may be treating discomfort with prescription pain medication, as well as finding arm movement uncomfortable. You should stock your refrigerator with easy to prepare meals and fill any essential prescriptions well ahead of time. This will help you to avoid any unnecessary trips to the store during the first, most delicate days of your brief convalescence. To support healthy healing, some surgeons suggest wearing a sports bra 24 hours a day for up to three months after breast surgery. The length of time you need to keep the dressings on depends on how quickly your wounds heal. Avoid vigorous physical activity for three months or until directed by your doctor. Please keep all follow-up appointments so that your recovery can be properly monitored and adjusted, if need be.  
Do breasts sag after breast reduction?
Following your recovery, your chest will have a renewed perkiness. The incisions of a breast reduction are similar to those of a breast lift, so your breasts should present as tauter and more elevated than they did before. Over time, however, the skin continues to sag as part of the aging process. After about seven to ten years, many women consider revision surgery to update their appearance and recapture their results.  
Does breast tissue grow back after breast reduction?
It is extremely rare for the breast tissue to grow back or increase in size after reduction mammaplasty. The overwhelming majority of breast reduction patients can look forward to long-lasting and ravishing results from their procedure. During a breast reduction, excess skin and fat are removed, so there is very little chance that the breasts will return to their original size. However, breast tissue also contains glands, lymph nodes and other anatomical features that may behave unpredictably in response to pregnancy, breastfeeding or other hormonal changes. The breasts may fluctuate in size in response to birth control medications, weight gain and menopause. It is also possible that younger patients, particularly growing teenagers, may see their breasts continuing to grow after breast reduction.  
References
Hall-Findlay, E. J., & Shestak, K. C. (2015). Breast Reduction. Plastic and Reconstructive Surgery, 136(4), 531e544e. https://doi.org/10.1097/prs.0000000000001622 
Kraut, R. Y., Brown, E., Korownyk, C., Katz, L. S., Vandermeer, B., Babenko, O., Gross, M. S., Campbell, S., & Allan, G. M. (2017). The impact of breast reduction surgery on breastfeeding: Systematic review of observational studies. PLOS ONE, 12(10), e0186591. https://doi.org/10.1371/journal.pone.0186591 
The impact of surgical resident participation in breast reduction surgery – Outcome analysis from the 2005–2011 ACS-NSQIP datasets. (2011). Journal of Plastic Surgery and Hand Surgery. https://www.tandfonline.com/doi/abs/10.3109/2000656X.2014.882345
Dr. Wells Welcomes Your Questions
Individuals interested in plastic surgery look to Dr. Wells for her kind, patient-centered disposition, her experience and her exceptional results. She will take the time to address your concerns so you can confidently make the choice to proceed with your breast reduction or other treatments.
Alyson Wells, M.D., F.A.C.S.
Her rare combination of impeccable training, keen aesthetic sensibilities, technical skill and precision in plastic surgery sets this Baltimore surgeon apart from the rest.
If you live in or around Baltimore, discover how a breast reduction can improve your quality of life. request a consultation online or call (410) 628-8200 to meet with Dr. Alyson Wells, a board-certified plastic surgeon.