Breast Reduction
Offered at our convenient location in Baltimore, Maryland
For women with overly large, heavy breasts, Dr. Wells removes excess breast fat, glandular tissue and skin through a procedure called reduction mammoplasty or breast reduction.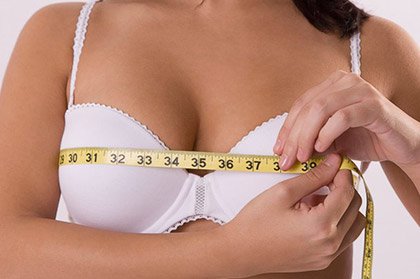 For Baltimore women who want to alleviate heaviness in the chest, achieve better proportions and gain relief from physical and social discomfort, breast reduction can be life-changing. Breast reduction surgery helps you feel better not only physically but also about yourself. Everyone will see the difference in how you carry yourself; many will ask if you have lost weight; few will know the truth behind your metamorphosis.
Are You a Good Candidate for Breast Reduction?
Breast reduction may be a good option for you if:
You experience back, neck and shoulder pain caused by the weight of your breasts
You have indentations or grooving on your shoulders from bra straps supporting heavy, pendulous breasts
You have skin irritation beneath the breast crease
Your breasts limit your physical activity
You are bothered by the feeling that your breasts are too large
You receive unwanted attention that is focused on your breasts
You have difficulty finding shirts and blouses that fit properly over your breasts
Your breasts hang low
You have stretched skin and enlargement of the areola (pigmented area around the nipple)
Your nipples rest below the breast crease when your breasts are unsupported
You are physically healthy
You have realistic expectations
You don't smoke
Some women also choose other procedures such as tummy tuck, liposuction, labiaplasty or JUVÉDERM® for a complete mommy makeover.
Before & After Photos
Incision Types
The incisions most often used are just like 2 of those used for breast lifts (refer to the vertical and inverted T incisions on the breast lift and breast reduction incisions page). They are typically very cosmetically acceptable. The incisions should not be visible in a bathing suit or other more revealing clothing.
Full or Inverted-T Incisions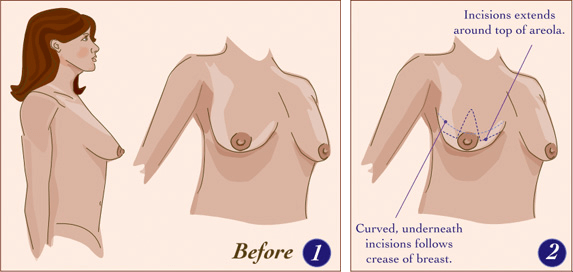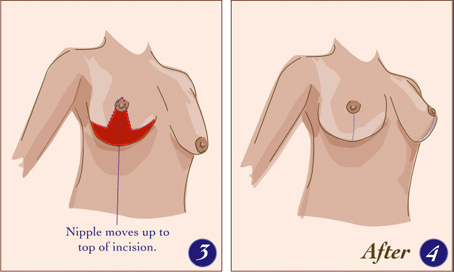 Vertical Technique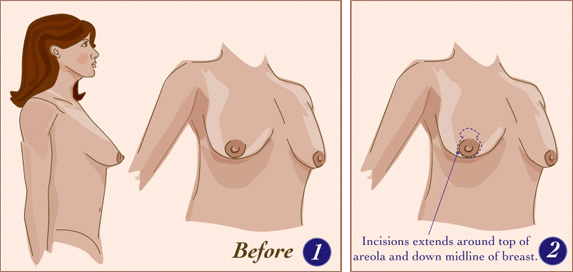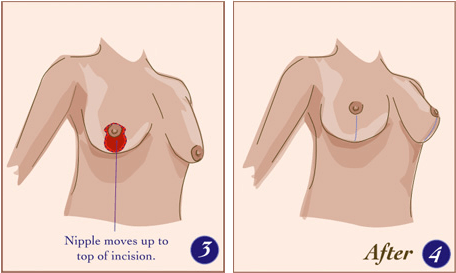 In some circumstances (but not all), insurance may cover the cost of a breast reduction. Our knowledgeable staff will help you with questions about insurance.
Dr. Wells Welcomes Your Questions
Individuals interested in plastic surgery look to Dr. Wells for her kind, patient-centered disposition, her experience and her exceptional results. She will take the time to address your concerns so you can confidently make the choice to proceed with your breast reduction or other treatments.
Alyson Wells,
M.D., F.A.C.S.
Her rare combination of impeccable training, keen aesthetic sensibilities, technical skill and precision in plastic surgery sets this Baltimore surgeon apart from the rest.
If you live in or around Baltimore, discover how a breast reduction can improve your quality of life. request a consultation online or call (410) 628-8200 to meet with Dr. Alyson Wells, a board-certified plastic surgeon.