Liposuction (Lipoplasty)
Offered at our convenient location in Baltimore, Maryland
Liposuction is one of the most common plastic surgery procedures performed for body contouring and sculpting.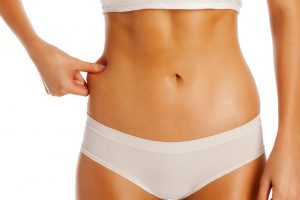 If you're considering liposuction in the Baltimore, MD, area, Dr. Alyson Wells, a board-certified plastic surgeon, and her staff at Valley Plastic Surgery will make you will feel welcome and confident about your procedure. Dr. Wells' kind and caring demeanor puts people at ease. Her thorough manner and extensive medical knowledge assure clients that their treatments will be performed with great skill and precision.
About Liposuction in Baltimore, Maryland
Liposuction is the removal of fat deposits below the skin using a cannula — a hollow stainless steel tube or "straw" connected to a vacuum source. Baltimore area liposuction specialist Dr. Wells uses this procedure to remove larger areas of excess fat or help contour problem areas such as the abdomen, thighs ("saddle bags"), hips, upper arms, and back.
Liposuction can be performed alone, but can also be performed with other procedures such as a tummy tuck.
Treatment Areas
Liposuction is commonly performed on the legs, hips, back, abdomen, and arms. Some of the more popular liposuction procedures today are:
ABDOMEN LIPOSUCTION
Are you frustrated with a stomach that sticks out over jeans or is hindering you from achieving a six pack? Liposuction can help reduce that fat and help slim down your body. Narrowing your abdomen will impact your entire appearance, helping you look thinner and healthier.
ARM LIPOSUCTION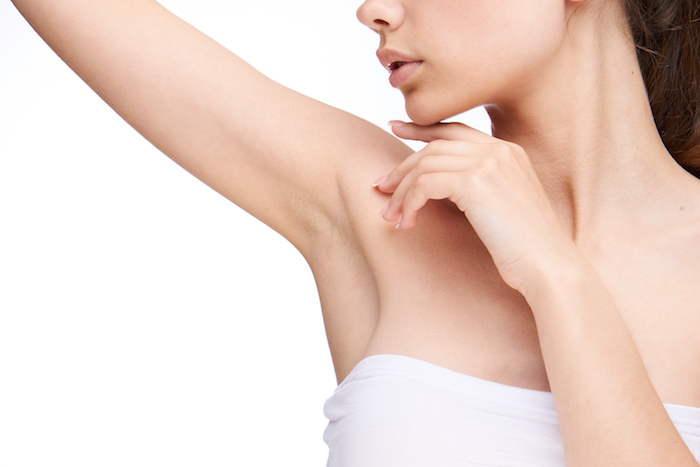 Many Americans struggle with jiggly underarms or as some call them "bat wings." Having flab under the upper arms can be a source of embarrassment. A liposuction procedure can help reduce unnecessary fat and help your arms appear toned and sculpted.
LEG LIPOSUCTION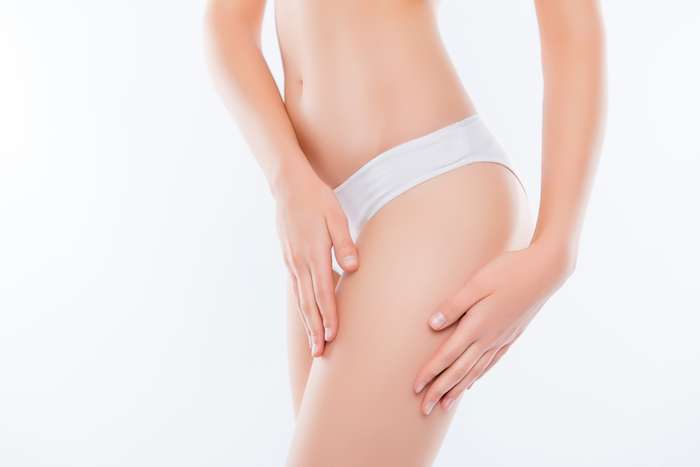 Thigh fat can be difficult to reduce, even with exercise and dieting. The fat that liposuction targets is called subcutaneous fat and it is just beneath the skin. This fat is stored by the body as a last resort energy source, hence why it is so difficult to reduce. Leg lipo surgery will remove this stubborn fat and help contour your thighs. The result is slim, sexy legs!
These are just a few of the popular liposuction procedures today. Lipo surgery can be performed in many areas of the body. If you are interested in learning more, reach out to our office today!
Tumescent Fluid Technique
The tumescent technique is the most widely used type of liposuction procedure. Tumescent fluid — a dilute solution containing adrenaline and anesthetic — is injected into the treatment area. The adrenaline constricts blood vessels and reduces blood loss and the anesthetic minimizes post-operative discomfort.
Liposuciton incisions can be placed so that they are hidden beneath clothes or a swimsuit.
The cannula is moved forward and backward through the tissue, loosening the connections within the fatty tissue. A suction device attached to the opposite end of the cannula removes the fat in small globules.
Following the procedure, the tiny incisions are closed with stitches. Some incisions are so small that they can heal without stitches. These scars are typically placed in the natural lines and contours of the skin for the best cosmetic appearance.
Benefits
Dr. Wells implements advanced techniques to help her patients have a comfortable treatment while obtaining their desired results.
Dr. Alyson Wells' practice philosophy is backed by a combination of impeccable training, keen aesthetic sensibilities, technical skill and precision in plastic surgery.
Tumescent fluid liposuction helps to create a more comfortable procedure and quick recovery. Liposuction will give you the results you want! If you are interested in the many advantages that liposuction will achieve for you, schedule a consultation with Dr. Wells today!
Who Is a Candidate for Liposuction?
Liposuction is not an effective treatment for cellulite or obesity. This procedure is best for women or men of ideal or nearly ideal weight who have localized deposits of fat that have been resistant to diet and exercise.
The skin overlying the area to undergo liposuction must have sufficient elasticity so it can "shrink wrap," or conform to the new contours. An area that is stretch-marked or has lots of excess skin would be better suited to a body contouring procedure.
Candidate Requirements
Healthy and relatively fit
Firm, elastic skin
Good muscle tone
Within 30% of ideal weight
These factors will help you achieve natural, impressive results. If you are interested in the dramatic results liposuction can provide, schedule a consultation with Dr. Wells today!
Consultation with Top Baltimore Liposuction Expert
Every liposuction procedure performed by Dr. Wells is customized to your anatomical features and desired aesthetic. Together, you and Dr. Wells and you will create a treatment plan that helps you achieve your body goals.
Dr. Wells will listen to you and work with you to create your best treatment plan.
Dr. Wells will need to know about your medical history, past procedures, allergies, and current medications. She will also examine the area you are interested in improving. Once she has deemed that liposuction is a good fit for you, she will explain the details of liposuction, including the potential risks and recovery period. Looking through liposuction before and after photos will help you understand what lipo surgery can do and have realistic expectations for your own treatment.
You and Dr. Wells will schedule an appointment and she will inform you how to best prepare for your procedure and recovery.
Preparation
Prior to your liposuction surgery, you will need to take a few steps to ensure a great procedure experience and comfortable recovery. Pick-up prescribed medications and arrange for rides to and from the surgery. You will also want to enlist someone to stay with you for the first twenty-four hours of recovery.
During your initial recovery, you will be adjusting to movement after surgery and it will help to have someone assist you.
Set aside a recovery location in your home that is free from disturbances. Surround this area with medications, pillows, snacks, water, and entertainment. You will only need to take a few days off from work following liposuction but it is ideal to have somewhere prepared.
Get a good night's rest before your appointment. The morning of your surgery, take a shower and dress in comfortable clothes. You want to choose loose clothes that will not apply pressure to your treated area(s).
Procedure
Tumescent fluid will be used to create a more comfortable surgery and recovery period.
When you arrive at your liposuction procedure, you will first change into a surgical gown. Once changed, the surgical team will clean the treatment area and mark the incision sites. Tumescent fluid will be injected into the predetermined areas and, once the area is numb, the procedure will begin. Dr. Wells will apply incisions with precision and then insert a cannula. With gentle back and forth movements, she will dislodge fat cells and remove them from your body.
When the ideal amount of fat has been removed and Dr. Wells is pleased with the results, she will close the incisions and then apply a compression garment. The treatment process may take between one to two hours. However, your procedure may vary depending on the extent of work you would like performed or the number of areas being treated.
Recovery
Following your surgery, your treatment area will be swollen and bruised. The compression garment will help control swelling and assist your body in adjusting to its new contours. Brief walks will improve your blood circulation and also reduce swelling.
Getting plenty of rest and staying hydrated will be very important during your recovery.
During your recovery, you will want to avoid strenuous activities that could irritate incisions or the newly sculpted area. Take a few days from work to rest and sleep. Any discomfort can be controlled with medications. And if you have any concerns during your recovery, don't hesitate to call our office.
You will have a follow-up appointment with Dr. Wells a few days after your surgery. During this appointment, she will remove the stitches and make sure you are healing properly.
Results
Although fat cells are permanently removed from the treatment area during the procedure, liposuction does not prevent additional weight gain. In order to maintain the results from your procedure, it is important to follow a healthy diet and exercise routine. With a healthy lifestyle, your results will be long-lasting!
Liposuction Cost
Liposuction prices will vary based on your desired outcome, the number of treatments, and the size of the area being improved. If you wish to slim down the trouble areas of your body that are resistant to diet and exercise, request a consultation online or call (410) 628-8200.
Allow Dr. Wells to answer your questions and guide you to the treatment that's just right for you.
Alyson Wells,
M.D., F.A.C.S.
Her rare combination of impeccable training, keen aesthetic sensibilities, technical skill and precision in plastic surgery sets this Baltimore surgeon apart from the rest.
If you wish to permanently slim down the trouble areas of your body that are resistant to diet and exercise, request a consultation online or call (410) 628-8200. Allow Dr. Wells to answer your questions and guide you to the treatment that's just right for you.
FAQ
How dangerous is liposuction?
Liposuction is very safe when performed by a qualified, expert surgeon like Dr. Wells. She will only perform the surgery if she sees that you are in good health.
How much does it cost to get liposuction on your stomach?
The cost of abdomen liposuction will change per patient. This largely depends on the amount of fat needed to be removed. You may call our office for a cost estimate or schedule a consultation to learn what your personal treatment would be priced at.
How long does it take to recover from liposuction?
Most patients can return to work after a few days. It will take a few weeks for the bruising and swelling to go away and your final results will set in after a few months.
How much can you lose with liposuction?
It is possible to lose a few pounds of fat or more with liposuction. However, it is important to note that liposuction is not a weight loss procedure and the greater number of pounds lost does not necessarily mean a good result. Liposuction is meant to reduce stubborn fat and help sculpt your body in a natural way, according to your anatomy.