Stem Cell & Fat Transfer
Offered at our convenient location in Baltimore, Maryland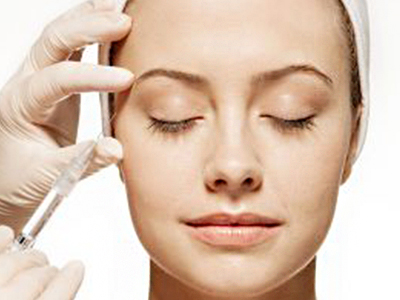 Facial fat transfer is the process of repurposing fat from other regions of the body to replenish facial volume and revive a youthful glow. Facial fat transfer also introduces an influx of stem cells into the targeted region. Stem cells further stimulate the regeneration of the skin.
Rejuvenate Your Face With Your Own Cells
At some point in our lives, many of us have a moment where we glimpse ourselves in the mirror and begin to notice changes we never saw before: shadows beneath the eyes, cheeks that are no longer firm and plump, and lips that have lost their youthful fullness.
Fortunately, Alyson Wells, M.D., F.A.C.S. offers an innovative solution in fat transfer treatments at her Baltimore-area practice. Facial fat transfers use liposuction to remove fat from one area of the body before transferring it elsewhere. These transfers help her patients restore youthful volume that lasts longer than dermal fillers. Dr. Wells, a double board-certified plastic surgeon, draws upon her vast experience to create natural-looking rejuvenations through simple, precise treatments.
About Fat Transfer and Stem Cells
As we age, the composition of the tissues in our bodies shifts. The normal fat deposits in the face thin out in some areas, leading to a sunken and sagging appearance with dark shadows under the eyes and flattening of the cheeks and temples. Other areas accumulate excess fat and thereby accentuate the adjacent "valleys" – for example, the jowls and the darker areas just in front of them on either side of the chin.
By carefully collecting fat from other sites and injecting it into the depleted areas of the face, we restore youthful fullness and eliminate shadows caused by aging.
There are additional beneficial effects of fat transfer beyond the restoration of lost volume, as well. Stem cells, which are a type of cell found in limited quantities throughout the body, have a biologic ability to self-renew indefinitely and essentially "behave" like more youthful cells. The tissue Dr. Wells harvests for a fat transfer procedure contains relatively concentrated numbers of stem cells. These cells are also transferred during the fat injection procedure. The stem cells will help increase collagen and elastin production, the essential fibers that form the underlying structure of our skin. The result is more youthful and luminous skin, improvement in fine lines, and an overall dewier complexion. Plus, you receive a long-lasting replenishment of lost facial volume.
Benefits
Facial volume replenishment – facial transfer offers significant improvements in volume
Safety and security – using your own tissue ensures no allergic reactions and lower risk of complications
Natural procedure – no chemical compounds
Long-lasting results – your own tissue will integrate with your facial tissue and not abate at an expiration date
Am I a Good Candidate for Facial Fat Transfer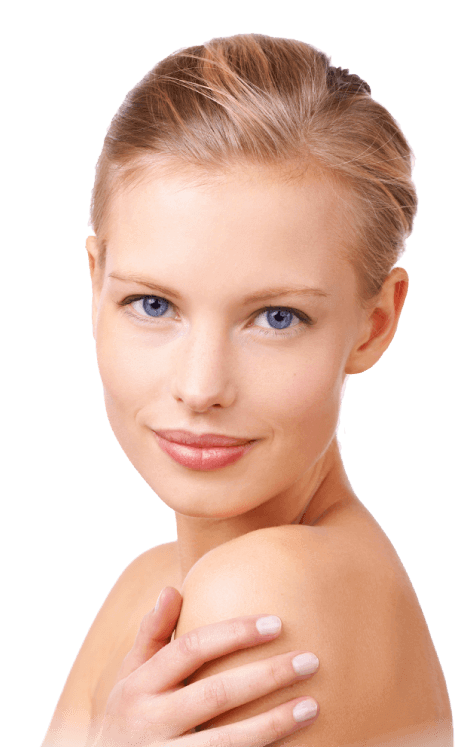 Fat transfer to restore youthful fullness in the face is a powerful technique that provides long-lasting results. Younger patients who have previously had injections of fillers with good results are ideal candidates, especially those who seek a more long-lasting improvement. Patients considering more involved procedures for facial rejuvenation, such as a facelift, are also excellent candidates. Facelift surgeries do not always resolve the component of facial volume loss that accompanies facial aging. Facial fat transfer is a great supplementary procedure for these cases.
Several factors can disqualify a candidate from facial fat transfer. If you have a coagulation disorder or lipid metabolism disorder, facial fat transfer may not be a procedure you can undergo.[1] Make sure to discuss your medical history with Dr. Wells during your personal consultation to ensure she can match you with the most suitable procedures for you.
Your Personal Consultation with Dr. Wells.
The most successful procedures derive from open and honest communication. Understanding her patient's wants and needs forms an integral aspect of Dr. Wells' process. A consultation with Dr. Wells includes a compassionate discussion of your aesthetic goals, your medical history, and any concerns you may have.
Dr. Wells' rare combination of impeccable training, keen aesthetic sensibilities, and precision in plastic surgery sets her apart from other plastic surgeons. She trained at Johns Hopkins Hospital's Department of Otolaryngology-Head and Neck Surgery where they named her Outstanding Chief Resident. Johns Hopkins consistently ranks as one of the world's most respected hospitals. In addition to her private practice, Greater Baltimore Medical Center (GBMC) retains her services as Chief of Plastic Surgery.
Request a consultation online or call (410) 628-8200 to meet with Dr. Wells at Valley Plastic Surgery & Medi-Spa. She will craft a customized approach that addresses your particular problem areas. By partnering with a compassionate professional such as Dr. Wells, you can achieve your specific desires with a fat transfer treatment.
Preparation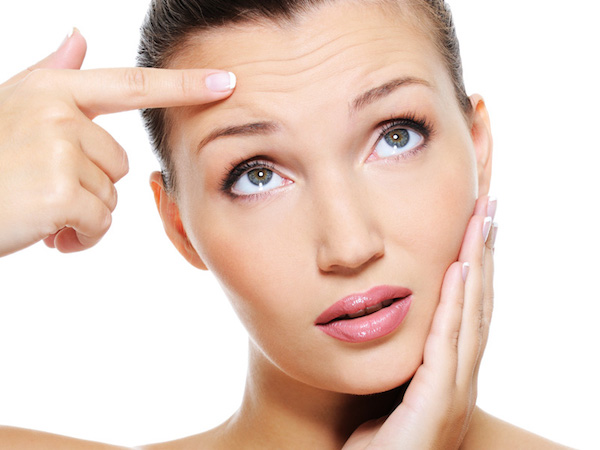 Before a facial fat transfer, it's important to stop smoking for at least six weeks. Smoking hinders your body's natural healing as well as injecting harmful free radicals into your system that work directly against the goals of facial rejuvenation. For a week before your surgery, you should also refrain from taking anti-inflammatory medication such as ibuprofen and aspirin, as they can affect your body's circulatory system.
Procedure & Recovery
Fat transfer is one of the more minimally invasive plastic surgery procedures, but it provides maximal results! Dr. Wells usually takes fat from the abdomen or thighs using a small number of 2-3 millimeter incisions. She extracts the fat by liposuction and meticulously processes it to optimize the survival of the fat and stem cells. She then injects the fat at the recipient site with specialized round-tip needles, which enhance the safety of the procedure and minimize bruising.
When performed alone, fat transfer (also called fat grafting or fat injection) to the face is often safely and comfortably accomplished using just IV sedation and local anesthetic.
Our patients typically experience minimal postoperative discomfort and return to non-strenuous activities almost immediately. Bruising and swelling usually subside quickly, and patients can use makeup for coverage after just a few days.
Results
Facial fat transfer proves very effective for a variety of reasons. First is the biocompatibility. Facial fat transfer is an autologous process. Autologous means using material harvested from your own body. Using your fat enhances the longevity and safety of the procedure since your body won't have an adverse reaction to your own cells. Facial fat transfers also revascularize your skin, which means reviving the blood flow to aged skin. This helps prolong the positive effects of facial fat transfer. Reviews of facial fat transfers find a high degree of patient satisfaction with a lower complication rate than other facial fillers.[2][3]
Beyond Facial Rejuvenation: Breast, Buttocks & Hands
The techniques used to restore lost volume in the face can also be applied to other areas of the body.
Following mastectomy and breast reconstruction, there are frequent irregularities of the remaining soft tissues that are visible in bras, bathing suits, and other clothing. Wrinkles and ripples of the skin covering the implants used in breast reconstruction can be significantly decreased or eradicated entirely by fat transfer, and hollow areas just above the implants can be filled.
Flattening, deflation, and sagging of the buttocks can occur as we age or can be a consequence of losing tremendous amounts of weight. Restoration of a softly curved and rounded buttocks can be achieved by larger volume fat transfer.
The back of the hands is likewise subject to loss of the cushioning fat layer, creating prominence of the veins, bones, and tendons and an overall aged appearance. Injection of harvested fat restores youthful plumpness. It frequently improves the condition and texture of the skin by a stem cell effect.
Combining Fat Transfer with Other Procedures
Dr. Wells often performs fat transfer as a stand-alone procedure for facial rejuvenation, much as with dermal fillers. However, even more frequently, she combines it with other complementary procedures such as facelift, neck lift, blepharoplasty (eyelid lift), laser skin resurfacing, or skin peels for more dramatic results.
How Much Does Facial Fat Transfer Cost in Baltimore?
The price of facial fat transfer depends on the specific nature of each personalized procedure. Some facial fat transfers will be more involved than others. No two procedures are the same. After reviewing your medical history and assessing your goals and expectations, Dr. Wells can provide you with a comprehensive cost estimate that takes everything into account.
FAQ
What's the difference between facial fat transfer and dermal fillers?
Facial fat transfer uses your own fat and repurposes it to re-volumize your face. Dermal fillers use different compounds such as hyaluronic acid or calcium hydroxylapatite for injections.
Does fat transfer last longer than dermal fillers? 
Yes, it's living tissue transferred to your face. The transferred fat connects with your blood vessels and initiates a process of revascularization. The fat grafted will adapt to your body and grow with you. 
References
Donofrio, L. (2008). Techniques in Facial Fat Grafting. Aesthetic Surgery Journal, 28(6), 681-687. doi:10.1016/j.asj.2008.09.003
Gornitsky, J., Viezel-Mathieu, A., Alnaif, N., Azzi, A. J., & Gilardino, M. S. (2019). A systematic review of the effectiveness and complications of fat grafting in the facial region. JPRAS Open, 19, 87-97. doi:10.1016/j.jpra.2018.12.004
Groen, J. W., Krastev, T. K., Hommes, J., Wilschut, J. A., Ritt, M., & van der Hulst, R. (2017). Autologous Fat Transfer for Facial Rejuvenation: A Systematic Review on Technique, Efficacy, and Satisfaction. Plastic and reconstructive surgery. Global open, 5(12), e1606. https://doi.org/10.1097/GOX.0000000000001606