Stem Cell & Fat Transfer
Offered at our convenient location in Baltimore, Maryland
At some point in our lives, many of us have a moment where we glimpse ourselves in the mirror and begin to notice changes we never saw before: shadows beneath the eyes, cheeks that are no longer firm and plump, and lips that have lost their youthful fullness.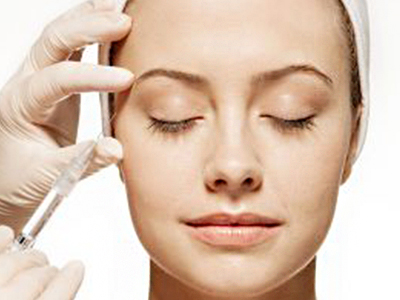 Fortunately, Dr. Alyson Wells offers an innovative solution in fat transfer treatments at her Baltimore-area practice. This procedure, which uses liposuction to remove fat from one area of the body before transferring it elsewhere, helps her patients restore youthful volume for lasting results. Dr. Wells, a double board-certified plastic surgeon, has vast experience creating natural-looking rejuvenation through these simple, precise treatments.
About Fat Transfer & Stem Cells
By carefully collecting fat from other sites and injecting it into the depleted areas of the face, youthful fullness can be restored and the aging shadows eradicated.
As we age, the composition of the tissues in our bodies shifts. The normal fat deposits in the face thin out in some areas, leading to a sunken and sagging appearance with dark shadows under the eyes and flattening of the cheeks and temples. Other areas accumulate excess fat and thereby accentuate the adjacent "valleys" – for example, the jowls and the darker areas just in front of them on either side of the chin.
There are additional beneficial effects of fat transfer beyond restoration of lost volume, as well. Stem cells, which are a type of cell found in limited quantities throughout the body, have a biologic ability to self-renew indefinitely and essentially "behave" like more youthful cells. The tissue Dr. Wells harvests at her Baltimore-area office for a fat transfer procedure contains relatively concentrated numbers of stem cells, and these cells are also transferred during the fat injection procedure. The result is more youthful and luminous skin, improvement in fine lines, and an overall dewier complexion, along with a more permanent replenishment of lost volume.
Incisions, Anesthesia & Recovery
Fat transfer is one of the more minimally invasive plastic surgery procedures, but it provides maximal results! Dr. Wells usually takes fat from the abdomen or thighs using a small number of 2-3 millimeter incisions. She extracts the fat by liposuction and meticulously processes it to optimize the survival of the fat and stem cells. She then injects the fat at the recipient site with specialized round-tip needles, which enhance the safety of the procedure and minimize bruising.
When performed alone, fat transfer (also called fat grafting or fat injection) to the face can often be safely and comfortably accomplished using IV sedation and local anesthetic.
Our patients typically experience minimal postoperative discomfort and return to non-strenuous activities almost immediately. Bruising and swelling usually subside quickly, and patients can use makeup for coverage after just a few days.
Combining Fat Transfer With Other Procedures
Dr. Wells often performs fat transfer as a stand-alone procedure for facial rejuvenation, much as with dermal fillers. However, even more frequently, she combines it with other complementary procedures such as facelift, neck lift, blepharoplasty (eyelid lift), laser skin resurfacing, or skin peels for more dramatic results.
Beyond Facial Rejuvenation: Fat Transfer in the Breast, Buttocks & Hands
The techniques used to restore lost volume in the face can also be applied to other areas of the body.
Following mastectomy and breast reconstruction, there are frequently irregularities of the remaining soft tissues that are visible in bras, bathing suits, and other clothing. Wrinkles and ripples of the skin covering the implants used in breast reconstruction can be significantly decreased or eradicated entirely by fat transfer, and hollow areas just above the implants can be filled.
Flattening, deflation, and sagging of the buttocks can occur as we age or can be a consequence of losing tremendous amounts of weight. Restoration of a softly curved and rounded buttocks can be achieved by larger volume fat transfer.
The back of the hands are likewise subject to loss of the cushioning fat layer, creating prominence of the veins, bones, and tendons and an overall aged appearance. Injection of harvested fat restores youthful plumpness and frequently improves the condition and texture of the skin by a stem cell effect.
Are You a Good Candidate for Fat Transfer?
Fat transfer to restore youthful fullness in the face is a powerful technique that provides long-lasting results. Younger patients who have previously had injections of fillers with good results are ideal candidates, especially those who are seeking a more permanent improvement. Patients who are considering more involved procedures for facial rejuvenation such as a facelift are also excellent candidates because there is always a component of volume loss that accompanies facial aging that is not completely addressed with open surgery.
Alyson Wells,
M.D., F.A.C.S.
Her rare combination of impeccable training, keen aesthetic sensibilities, technical skill and precision in plastic surgery sets this Baltimore surgeon apart from the rest.
Request a consultation online or call (410) 628-8200 to meet with Dr. Wells at Valley Plastic Surgery & Medi-Spa. She will create a customized approach to address your particular problem areas and achieve your specific desires with a fat transfer treatment.