CO2 Laser Skin Resurfacing
Offered at our convenient location in Baltimore, Maryland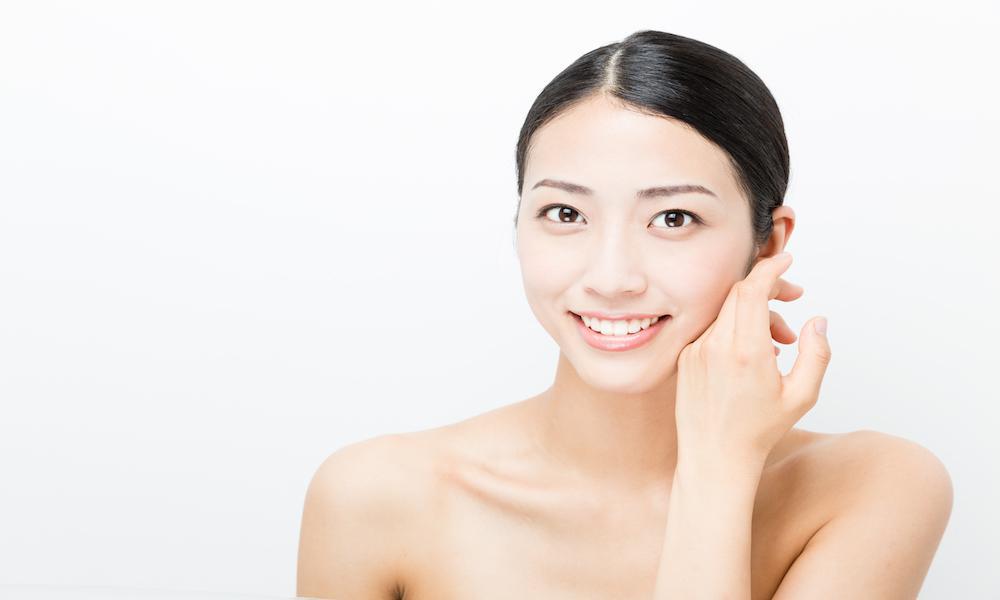 CO2 laser skin resurfacing can rejuvenate your skin without surgery with the power of revitalizing laser light! Time and our environments take a toll on our appearance. Premature signs of aging, dull skin, fine lines, wrinkles and blemishes can add years to your look. Fortunately, with modern laser technology, we have made great strides in turning back the clock on aging skin.
Dr. Alyson Wells is our Chief Surgeon and Medical Director of Valley Plastic Surgery & Medi-Spa, Baltimore's best destination for facial rejuvenation. Dr. Wells is a skilled and compassionate doctor. She is eager to help you on your aesthetic journey. Schedule a consultation to learn about all she can do for you. Call us to book an appointment: (410) 628-8200.
If you prefer, you can set up a Virtual Consultation, as well.
About
The CO2 laser skin resurfacing treatment is an advanced skin rejuvenation technique that can reduce the signs of aging and erase premature wrinkles.
What Is a CO2 Laser Used For?
CO2 lasers are generally used to treat sun damage, scars, irregular skin pigmentation, wrinkles and deeper skin flaws. It employs a high-energy beam of light to vaporize scar tissue, fine lines, deep wrinkles and other blemishes. Laser skin resurfacing is non-invasive. It is an outpatient procedure that requires about an hour to complete.
Learn more about all of our rejuvenating procedures by reading the Valley Plastic Surgery blog.
Before and After Photos
The Science of CO2 Laser Resurfacing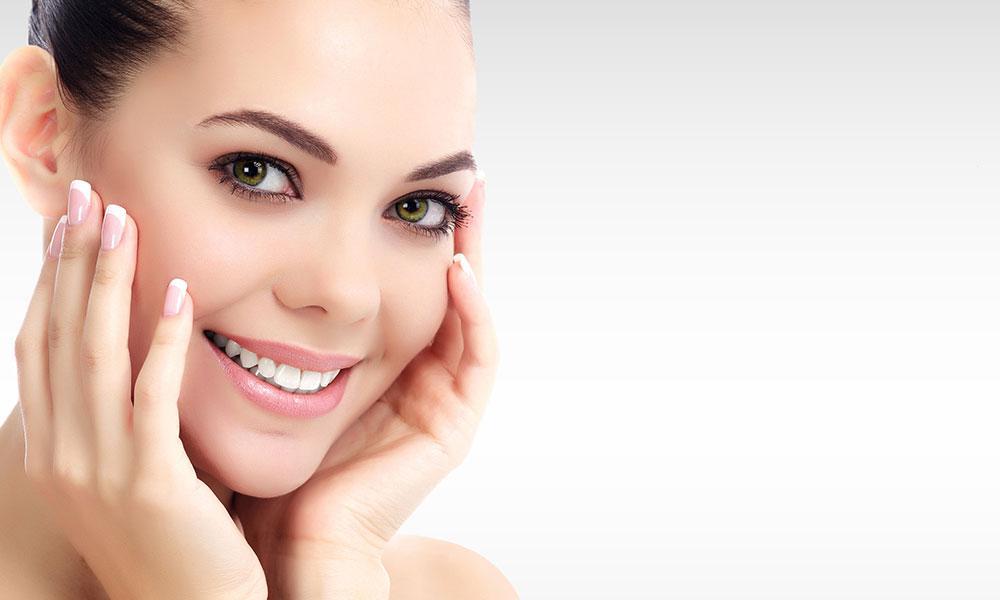 At the forefront of medical technology, CO2 Laser skin resurfacing offers patients an ideal combination of speed and convenience for achieving renewed, refreshed and radiant skin.
Sun Damage
At the heart of many skin issues such here is sun damage. Sun damage can cause age spots, fine lines, wrinkles and discoloration. Studies show that facial aging and skin degradation are linked to the sun. In many individuals, as much as 80% of their skin issues come directly from sun damage![1]
The sun's relentless UVA and UVB have a damaging effect on your skin quality. Harmful solar rays breakdown some essential building blocks in healthy skin. When you are overexposed to the sun, UVB rays penetrate surface level cell structures. The rays trigger a series of reactions that age your skin more quickly. Inflammation, oxidative damage and an increase in free radicals in your skin cells speeds up the cumulative appearance of aging over time.
Age spots, discoloration, skin laxity and fine lines are all born of the bright yellow ball in the sky.
CO2 laser resurfacing technology takes on the symptoms of aging skin directly through a process called selective photothermolysis. Selective photothermolysis is a proven method for precisely vaporizing and removing the top-most layers of skin, promoting collagen tightening and renewal, and erasing skin blemishes.[2] It describes a process in which light-based energies are used to target specific components of the skin. These targets are called, "chromophores." Chromophores in the skin are sometimes intensely colored–like hemoglobin (red) and melanin (brown), or can be translucent–like water. The high-intensity energy of the CO2 laser emits pulsating wavelengths every fraction of a second! During each pulse, the targets in your skin absorb the energy of the laser light, causing rapid heating and vaporization of the skin layers down to a certain depth. The heat generated also tightens and re-aligns collagen bundles, as well as promoting the production of new collagen bundles.
Collagen fibers play a vital role in your body's natural healing mechanisms. Through the heating effect of the treatment, your skin reacts with a rush of fresh revivifying collagen in the treated area.
Collagen is a fundamental building block of youthful, responsive skin, but the vital fibers tend to diminish as we get older. New collagen gives your skin a fuller, perkier and tighter texture. Collegen-rich skin is free of fine lines and wrinkles.
The laser-treated pigments and chromophores are naturally processed by your body, leaving behind an even complexion and clear skin with improved elasticity.
Ideal Candidates
Many people can benefit from a CO2 laser skin treatment, but not all candidates will qualify. Patients that interested in the treatment should be in overall good health with a healthy set of expectations for the treatment.
If you have an active acne issue or you wish to treat deep wrinkles and creases, you may benefit from more focused skin treatments that Dr. Wells will happily walk you through your highly informative private consultation.
Your Private Consultation with Dr. Wells
Dr. Alyson Wells is a double-board-certified plastic surgeon who specializes in facial rejuvenation procedures. Valley Plastic Surgery & Medi-Spa is the best aesthetic practice in the Baltimore and Washington, DC, areas. Your personal consultation in our warm and inviting office space is a chance to learn from one of our region's "Top Doctors," according to Baltimore Magazine.
Set a Virtual Consultation with Dr. Wells and ask her any questions you may have from the secure comforts of home.
Peruse our past patients' positive reviews and you'll see why informed cosmetic consumers in the Baltimore choose Valley Plastic Surgery for their surgical and non-invasive aesthetic enhancements. Contact us to schedule an appointment or call (410) 628-8200.
Procedure
Laser skin resurfacing is non-surgical and non-invasive. A week or so of downtime is expected. Dr. Wells performs the treatment in-office while you are resting comfortably under anesthesia.
During the treatment, Dr. Wells will pass the CO2 laser handpiece over your target area.
It delivers pulses of laser energy at mere fractions of a second. When you awaken, you will typically have no pain at all or have mild discomfort similar to a sunburn. Treatment usually takes about an hour.
Recovery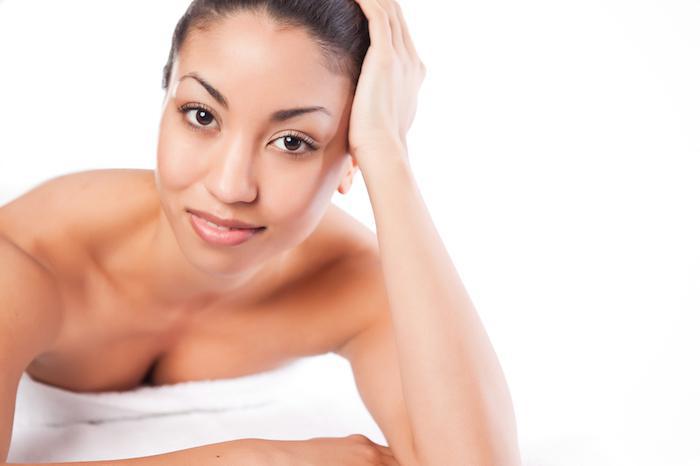 Over the following week, your treated skin will replenish itself with new growth of the top layers. Patients should be sure to avoid sun exposure and make frequent use of specially formulated ointments and cool water washes. Do not scratch or pick at the treated area. Your skin may feel sensitive and tender to the touch. It is important that patients continue to care for their skin with moisturizers and gentle cleansers after the initial healing period. Dr. Wells and her staff will provide you with detailed aftercare instructions. Her personalized recommendations will ensure that you achieve the best results possible.
Results
The results of a laser treatment may be immediately visible but they typically take a few weeks to fully emerge. CO2 laser resurfacing kickstarts your body's powers of regeneration. They activated, the treated skin becomes flush with fresh collagen as old skin cells are sloughed away. Discoloration, blemishes, age spots and cafe-au-lait stains will be visibly fade and continue to disappear. Some pinkness of the skin is expected following the initial healing period, but fades over the next few weeks.
A single treatment can achieve smoother, tighter skin and a clearer complexion.
How Much Does CO2 Laser Skin Resurfacing Cost in Baltimore?
At your personal consultation, Dr. Wells will conduct a brief physical examination and intake interview. She will determine if CO2 laser skin resurfacing is right for you. If you qualify for the procedure, she will quote you an accurate cost estimate.
Financing is available so that fresh, young skin is within your reach. Schedule a consultation to get the conversation started. Call us to book an appointment: (410) 628-8200.
You can also set up a Virtual Consultation.
Rejuvenate Your Skin With Revitalizing Light
The science of optics will optimally enhance the optics of your skin. Specifically, laser treatments are a powerful anti-aging tool that can help rejuvenate your appearance! Look and feel younger thanks to a cosmetic boost by CO2 laser resurfacing.
With the help of Dr. Alyson Wells and Valley Plastic Surgery & Medi-Spa, in Baltimore, you can light the way to younger looking skin. Our space age lasers are already warmed up for your beaming appearance. We want to help you glow! A brighter, younger you eager awaits.
FAQ
Is CO2 laser painful?
The CO2 laser does cause some discomfort. You may opt for some topical numbing cream to ensure you are at ease throughout the procedure. Patients describe the treatment as being similar to a "pins and needles" sensation.
What is the recovery time for CO2 laser treatment?
Recovery from CO2 laser resurfacing takes up to two weeks. Depending on the treatment, some people may have what looks like a severe sunburn. The skin will be raw and may blister a bit. Do not scratch at the treatment areas because this can cause scarring. Usually, five days to a week after your laser skin resurfacing, your skin will become dry and peel as your ideal complexion emerges!
References
Laser resurfacing. (2018, October 12). Retrieved December 20, 2019, from https://www.mayoclinic.org/tests-procedures/laser-resurfacing/about/pac-20385114.
Neaman, K. C., Baca, M. E., Piazza, R. C., Vanderwoude, D. L., & Renucci, J. D. (2010). Outcomes of Fractional CO2 Laser Application in Aesthetic Surgery: A Retrospective Review. Aesthetic Surgery Journal, 30(6), 845–852. doi: 10.1177/1090820×10386930