MedSpa
Offered at our convenient location in Baltimore, Maryland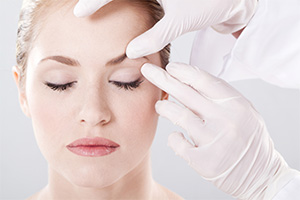 A MedSpa is a medical office where non-surgical aesthetic medical services are offered under the supervision of a licensed physician. Many people seek out solutions for a variety of different skin conditions – but would rather not go under the knife to achieve their desired appearance. If this sounds like you, well then, you're in luck! At a medical spa, clients can experience refreshing and rejuvenating procedures that require little to no downtime. At Valley Plastic Surgery & Medi-Spa, we pride ourselves in offering the Baltimore locale and beyond a luxurious, reinvigorating atmosphere. Guided by Dr. Alyson Wells, our expert team is ready to energize your natural beauty and give you a refreshed approach to life! If you're interested in learning more about our medi-spa services please schedule a consultation at our Baltimore location or give us a call at (410) 628-8200.
It Really Is All About YOU
Like rings around a tree, the markings and condition of our skin tell more than just our age. Unfortunately, our skin can make us appear older than our years. Whether through constant, prolonged sun exposure, the natural loss of collagen, lowered skin elasticity, or many other factors, time takes its toll on our appearance. At Valley Plastic Surgery & Medi-Spa, we know that every client's needs are different. That's why our medi-spa services are completely customized to YOU! We strive to provide our clients with a personalized service to improve your skin, your countenance, and your confidence. Our medi-spa services are either done by Dr. Wells herself or an experienced aesthetician under Dr. Well's supervision. All injectable treatments are however done exclusively by Dr. Wells. No where else can you receive such individual, personalized attention.
Botox Cosmetic
Approved for cosmetic use by the FDA in 2002, Botox has become a titan in the cosmetic industry due to its expertise at diminishing fine lines and wrinkles. No wonder over 100 million vials have been sold since.[i] Botox contains the naturally found chemical botulinum toxin type A. While the name may sound intimidating, the chemical is naturally biodegradable so there's minimal risk for complications. In an FDA study that analyzed adverse side effects of Botox injections over a 12 year period, only 3% of the subjects reported any adverse reactions.[1] Botox injections are a great way to:
Relieve a lined brow
Treat excessive sweating
Smooth wrinkles around the eyes and forehead
After a poke and a squeeze, many of our clients see results within the next 3-7 days. These results last for as long as 4 months.
Chemical Peels
Whether sun exposure, aging, free radicals, or pollution, our skin can take a beating from elements that aren't even in our control. All these factors result in lines, wrinkles, sunspots, sun damage, discoloration, and loss of elasticity – all of which can hide our inner beauty from the world. However, that can be remedied. With a chemical peel, you can experience relief from these conditions and unearth your skin's naturally residing radiance. Chemical peels we offer are:
Glycolic
Lactic
Salicylic
Jessner's
Vitamin A/ Retinoic
Obagi Blue Peel RADIANCE
Obagi Blue Peel
SkinMedica Vitalize Peel
Valley Plastic Surgery & Medi-Spa offers single sessions as well as packages with 5 chemical peel treatments included.
CO2 Laser Skin Resurfacing
To treat sun damage, irregular skin pigmentation, wrinkles, deeper skin flaws, and scars we employ the use of CO2 Laser Skin Resurfacing. The high energy beam of light vaporizes blemishes at the source. This treatment option is optimal, efficient, and fast! It works through a method called selective photothermolysis. This process vaporizes the top layer of the skin which in turn triggers a collagen cascade to heal the area. This new influx of collagen tightens and erases skin blemishes.[2] 
Dermal Fillers
Juvederm & Belotero
These two dermal fillers are specially formulated to plump and expand underneath the skin instantly. It's all thanks to the hyaluronic acid found in both products. Hyaluronic acid is a naturally found compound in our skin. When injected, the hyaluronic acid gel expands to smooth out wrinkles, fine lines, and add volume to features that have lost volume over time. In addition to naturally plumping your skin, researchers have found that fillers like Juvederm and Belotero also trigger an increase in collagen production.[3] 
Radiesse
Radiesse is an FDA approved injectable filler to add fullness, minimize fine lines and wrinkles as well as restore the face's natural, youthful appearance. This injectable works best when placed into thick skin or directly over bone – plumping up hollow cheeks or contouring the jawline for example. Done exclusively by Dr. Wells, a Radiesse injection stimulates collagen growth in a unique, effective way.
Latisse
As a topical solution, Latisse strengthens, thickens, and lengthens your eyelashes. Through the natural aging process, our eyelashes lose their luster and volume. This can cause them to appear thin, weak, and fragile. For those with light colored hair, they can even appear to be nearly absent from our eyelids. However, with Latisse, a serum applied daily to the upper eyelid causes thicker, darker, healthier eyelashes to grow. 
Microneedling
This minimally invasive procedure works by penetrating tiny medical grade needles into the target areas. The body responds to these "micro-injuries" by sending a wave of healing chemicals to the target areas – chemicals that include the rejuvenating collagen. This renewal of collagen is important because it helps to wipe away the signs and evidence of aging. By 50, women have lost 40% of their natural collagen production and then continue to lose 2% thereafter.[4] With treatments like microneedling however, patients get to see a sudden influx of new collagen that aims to turn back the hands of time.
PRP Skin & Facial Rejuvenation
Often combined with microneedling, PRP Skin and Facial Rejuvenation is when a patient's own platelet-rich plasma (PRP) is utilized to boost growth and reduce inflammation. When used in conjunction with microneedling, the plasma greatly improves the quality of your skin as well as speeds up recovery. PRP is extracted from a sample of the patient's own blood after it has been centrifuged and the healing properties have separated in the blood. This treatment option can improve your:
Acne scars
Lax skin
Creases
Fine lines
Wrinkles
Uneven pigmentation
Self Confidence!
Alyson Wells, M.D., F.A.C.S.
Her rare combination of impeccable training, keen aesthetic sensibilities, technical skill and precision in plastic surgery sets this Baltimore surgeon apart from the rest.
References