Other Face Procedures
Offered at our convenient location in Baltimore, Maryland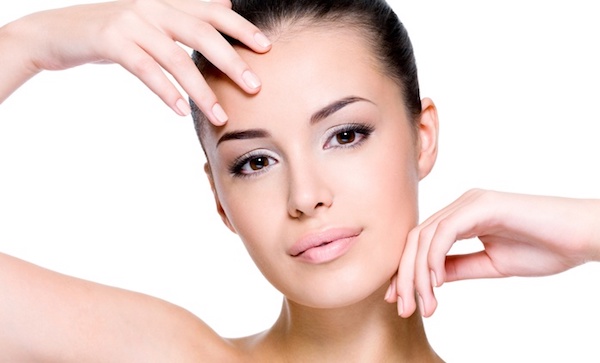 Facial procedures are a collection of techniques, both surgical and non-surgical, to help refresh your appearance so you can regain a youthful radiance and delay the effects of aging.
Revitalize Your Face and Refresh Your Perspective
Living life involves a delicate balance of positive and negative experiences. Time gives us valuable experiences but carves fine lines and wrinkles into our skin. The sun provides essential sustenance via vitamin D and inspiring scenery, yet it ages our skin and causes photodamage from too much sun exposure. We want you to benefit from the beauty of living life without giving up the youthful freshness of our appearance.
You can help restore your youthful luster with procedures such as fat transfer, neck lift, and mini-facelift. Baltimore plastic surgeon Alyson Wells M.D., F.A.C.S., also specializes in CO2 laser skin resurfacing treatments. Through a personalized treatment plan, Dr. Wells will help you identify and achieve your facial aesthetic goals. Reach out to Dr. Wells at Valley Plastic Surgery and Medi-Spa in Baltimore, Maryland for more information. You can contact us online or call our helpful office staff at (410) 628-8200.
About Facial Procedures
Dr. Wells offers a full suite of facial procedures to accommodate patients with a diverse set of needs and wants. We associate negative effects on our skin with aging but our skin condition results from a combination of genetic and environmental factors. Smoking and photodamage account for roughly 40% of the negative effects of aging on our skin.[1] If you have desiccated or sagging skin, Dr. Wells can devise a rejuvenation plan fine-tuned to your specific case. If you are recovering from a condition such as Mohs surgery, she can perform the delicate reconstructive surgery to help you regain confidence and self-esteem. 
What Is Mohs Surgery?
Mohs surgery is a micrographic (controlled by a microscope) procedure developed to treat a variety of skin cancer conditions. The process integrates lab work examining tissue for cancer cells with careful extraction of skin tissue. It can often be a slow process because some cancer cells on the surface are like the "tip of the iceberg" but it is an incredibly effective technique. Mohs surgery yields 99% success rates at removing skin cancer and allowing patients to live normal, happy lives.[2] However, depending on the location of the surgery, sometimes additional reconstructive is necessary to return the patient's appearance to a pre-cancer state. Everyone can reduce the possibility of developing skin cancer to some degree by avoiding photodamage.
What Is Photodamage?
Photodamage, also called photoaging, is the negative effect of excessive sun exposure that everyone experiences to some degree. People that suntan without sunscreen prove especially vulnerable to photodamage. Photodamage can range from mild ailments to the severe. Fine lines and wrinkles, uneven pigmentation, and reduced skin elasticity are some of the issues that result from photoaging. On the severe end of the spectrum, photodamage can increase the likelihood of developing skin cancer through excess ultraviolet (UV) ray exposure.
Benefits of Facial Rejuvenation
Restore a youthful appearance
Rebalance pigmentation
Smooth the skin texture
Enhance your self-esteem and confidence
Delay the aging process
Rebuild underlying support structures of healthy skin
Eligible Candidates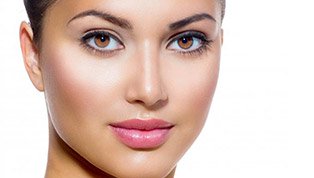 Eligible candidates for cosmetic facial procedures should be in good health and maintain stable body weight at or near their desired body weight. Ideal candidates should be non-smokers or at least open to quitting smoking. Smoking carries many health risks which include premature aging of the skin. If you want to rejuvenate your face, you can begin by changing behaviors that work directly against your goal. Candidates for reconstructive surgeries should consult with Valley Plastic Surgery and Medi-Spa to best determine their eligibility if they have other health conditions.
Your Private Consultation in Baltimore, Maryland
Dr. Wells cares deeply about not just meeting your expectations as a patient but exceeding them. She has a passion and a dedication to plastic and reconstructive surgery that continually drives her towards achieving excellence. Dr. Wells wants to learn all about your cosmetic dreams, goals, and concerns. By understanding each patient as a complete human being, not just as a customer, she can develop the best treatment plan to help you attain the peak of your aesthetic journey.
Her rare combination of impeccable training, keen aesthetic sensibilities, technical skill, and compassion for her patient's aesthetic goals sets Dr. Wells apart from other plastic surgeons. Baltimore Magazine selected her as a Top Doctor from among 12,000 eligible doctors. She teaches at the venerable Johns Hopkins Hospital. And she holds the positive of Chief of Plastic Surgery at the Greater Baltimore Medical Center (GBMC). Dr. Wells doesn't just practice what she preaches; she teaches what she practices.
Facial Procedures
Facial Fat Transfer
Dr. Wells offers autologous fat transfer at her Baltimore area practice. This advanced treatment process involves removing fat cells from one area of your body, processing them to concentrate the most robust fat cells and stem cells, and then transferring the prepared fat to an area of the face that requires enhancement. The purified fat restores facial volume while the transferred stem cells are believed to provide rejuvenating properties for the health of the skin.
Facial Reconstruction Following Mohs Surgery
A surgical method for precise removal of skin cancer, Mohs surgery preserves as much healthy tissue as possible. Mohs surgeons refer patients to Dr. Wells to achieve excellent cosmetic results for patients.
Mohs surgery is typically used in cosmetically sensitive areas, such as the face. Dr. Wells possesses a wealth of experience with skin cancers involving the lips, nose, ears, and eyelids, and she can maximize the functional and aesthetic results of skin cancer removal. Dr. Wells and her medical staff possess the compassion and patience to support you throughout this emotional process.
Additional Facial Rejuvenation Solutions
Also available at Valley Plastic Surgery near Baltimore are the facial procedures detailed below, including non-surgical laser treatments. Dr. Wells and her staff will partner with you to determine which procedures are right for giving you a more youthful, desirable appearance.
Mini-Facelift
For those with signs of early aging, such as moderate creases between the nose and mouth, a mini-facelift provides a precise, concentrated enhancement. A mini-facelift is performed under local anesthesia and provides a quicker recovery than a full facelift. Dr. Wells will help you decide if a mini or full facelift is right for you.
CO2 Laser Resurfacing
CO2 laser skin resurfacing treatments are performed by Dr. Wells herself. Providing exceptional enhancement of the skin, CO2 laser skin resurfacing offers Baltimore area patients an effective alternative to more invasive surgical procedures. It's also a reliable solution when other non-surgical wrinkles and pigmentation treatments are ineffective. CO2 laser resurfacing can even be used around the eyes in order to tighten and re-texturize the skin, sometimes replacing the need for lower lid blepharoplasty(eyelid surgery) or in addition to limited lower lid blepharoplasty. CO2 laser resurfacing shows proven results with a very low rate of complications.[3]
Significant Results
The best way to understand the results of plastic or reconstructive surgery is to view before-and-after photos and read reviews from verified patients. Any potential patient should be leery of surgeons without a portfolio of before-and-after photos. You can browse a sampling of Dr. Wells' before-and-after photos online and ask to see an extended portfolio during your consultation. Please read through a selection of the hand-written reviews our patients have kindly dedicated to us. The impact we can make in our patients' lives continues to drive us toward perfectionism in every procedure.
How Much Do Facial Procedures Cost?
All patients arrive at our office with unique circumstances. Each individual has different goals and different treatment plans. After a consultation, Valley Plastic Surgery and Medi-Spa can provide you with a comprehensive set of prices for the procedure(s) that suit your situation.
To learn about these and other procedures performed by Dr. Wells, please contact our office and we'd be happy to answer any questions we can and set up an appointment for you. You can reach our Baltimore office at (410) 628-8200. You can also follow our blog to stay updated on any specials we offer or follow us on Instagram.
FAQ
How do I prepare for facial procedures?
Preparation may vary from procedure to procedure. You should carefully follow all personalized instructions provided to you for your procedure. Some common directions include quitting smoking, pausing any blood thinning medication you take (including aspirin, Aleve, and ibuprofen), and avoiding sun exposure as much as possible.
References
Martires KJ, Fu P, Polster AM, Cooper KD, Baron ED. (2009). Factors That Affect Skin Aging: A Cohort-Based Survey on Twins. Archives of Dermatology. 145(12):1375–1379. doi:10.1001/archdermatol.2009.303
Johns Hopkins Medicine. Mohs Surgery. (updated 2020). Retrieved August 27, 2020, from https://www.hopkinsmedicine.org/health/conditions-and-diseases/mohs-surgery
Ramsdell W. M. (2012). Fractional carbon dioxide laser resurfacing. Seminars in plastic surgery, 26(3), 125–130. https://doi.org/10.1055/s-0032-1329414