Chemical Peels
Offered at our convenient location in Baltimore, Maryland
Facial cosmetic enhancements help you maintain or rediscover your unique beauty.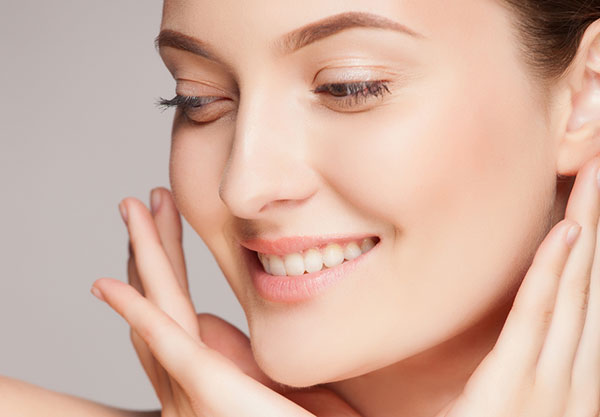 One exciting skin rejuvenation method is a chemical peel. At our med spa in Baltimore, we offer women and men a comprehensive variety of chemical peels, meaning we likely have a treatment that suits your skin's needs.
About Chemical Peels
We offer single treatments or packages of 5 chemical peel treatments. Our menu of peels includes superficial treatments to exfoliate and refresh your skin and peels that penetrate your skin's outer layer and improve the appearance of deeper wrinkles. We'll help determine which peel is right for you.
Types of Chemical Peel
Glycolic
Lactic
Salicylic
Jessner's

Vitamin A/Retinoic
Obagi Blue Peel RADIANCE®
Obagi Blue Peel®
SkinMedica® Vitalize Peel®
Treatments are performed by either our knowledgeable and skilled aesthetician or Dr. Wells herself. The aesthetician or Dr. Wells will evaluate your skin care needs and present options that will help you feel refreshed and beautiful in your skin.
Related Treatments
Combining chemical peel treatments with Botox Cosmetic, Latisse eyelash enhancements or dermal fillers and injectables such as Juvéderm and Laviv provide complete facial rejuvenation.
Alyson Wells,
M.D., F.A.C.S.
Her rare combination of impeccable training, keen aesthetic sensibilities, technical skill and precision in plastic surgery sets this Baltimore surgeon apart from the rest.
To learn about all of your skin care treatment options, request a consultation online. Or call our office at (410) 628-8200 to set up an appointment. We look forward to revealing the beauty of your skin.