Chemical Peels
Offered at our convenient location in Baltimore, Maryland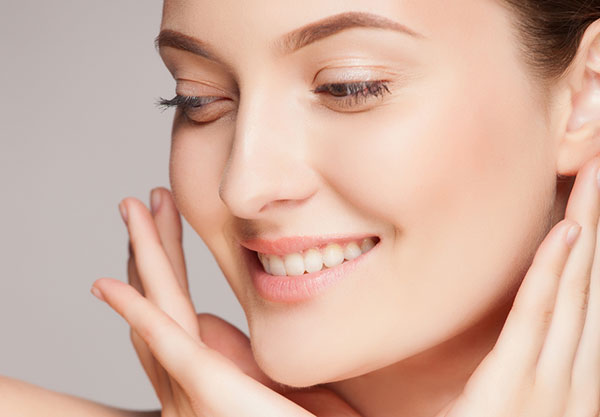 A Chemical Peel Is the Best Way to Maintain or Rediscover Your Unique Beauty
Skin is a radiant enigma. It is vulnerable yet powerful, protecting us from the elements while showing signs of age in the form of dark spots, scars, and blemishes. To celebrate your skin in all of its varied wonders, consider a consultation with Dr. Alyson Wells. She has earned two board certifications to better serve the needs of her Baltimore community. Regardless of your aesthetic journey, Dr. Wells is the ideal co-pilot. 
Valley Plastic Surgery & Medi-Spa offers a full suite of services to replenish and restore your luster. One exciting skin rejuvenation method is a chemical peel. At our med spa in Baltimore, we offer women and men a comprehensive variety of chemical peels, meaning we likely have a treatment that suits your skin's needs.
To benefit from Dr. Wells' dedication and expertise, contact Valley Plastic Surgery & Medi-Spa. We offer virtual consultations for those who are unable to visit us in person. No matter where you are located, Dr. Wells wants to connect with you.
About Chemical Peels
Some say beauty is only skin deep, but we prefer to think that it runs deeper. The skin consists of the epidermis (outer layer) and the dermis (underlying layer), which cover the adipose (fat) tissue beneath it. Chemical peels can remove the imperfections from skin's outer layer and promote healing and restoration simultaneously.[1]
By applying a safe chemical solution to the surface of the skin, Valley Plastic Surgery & Medi-Spa targets wrinkles, age spots, and acne scars. The solution smooths the complexion before literally peeling away, leaving a healthy glow behind.
We offer single sessions or packages of 5 chemical peel treatments. Our menu of peels includes superficial treatments to exfoliate and refresh your skin and peels that penetrate your skin's outer layer to improve the appearance of deeper wrinkles. We'll help determine which peel is right for you during your comprehensive consultation in Cockeysville, Maryland (Baltimore adjacent).
Types of Chemical Peel
Glycolic
Lactic
Salicylic
Jessner's
Vitamin A/Retinoic
Obagi Blue Peel RADIANCE®
Obagi Blue Peel®
SkinMedica® Vitalize Peel®
To discuss which chemical peel is best for your skin, please don't hesitate to call us at (410) 628-8200.
Benefits of Skin Rejuvenation
Looking good is wonderful, but feeling good is even better. In addition to the obvious benefits that a chemical peel will illuminate, patients will enjoy a more even tone and texture after their treatment. Rough spots are peeled away and blemishes are reduced or erased. Confidence is an amazing byproduct of a chemical peel at Valley Plastic Surgery & Medi-Spa. Put your best face forward with the help of Dr. Wells and her knowledgeable, attentive staff.
Eligible Candidates
Women and men who are in good health and wish to recapture their ideal complexion are great candidates for a chemical peel. Please inform your Valley Plastic Surgery & Medi-Spa team if you have a history of cold sores or other persistent acne before proceeding with the procedure. If skin laxity is especially pronounced, a chemical peel may not be the best solution. Dr. Wells can determine your eligibility for skin rejuvenation during your individual consultation.
Private Consultation
Dr. Wells is an accomplished surgeon and an artist of aesthetics, but she is also a great listener. A meeting with Dr. Wells is an opportunity to explore your vast cosmetic possibilities. Be ready to share your medical history and future goals so she can strategize the best path forward for your skin. After all, communication is the main ingredient of improvement.
And communication is also a two-way street. We not only want to hear from you, but we are also committed to delivering valuable insights and information to our greater Baltimore community. Please visit our blog and be sure to share any questions that may arise during your consultation.  
Preparation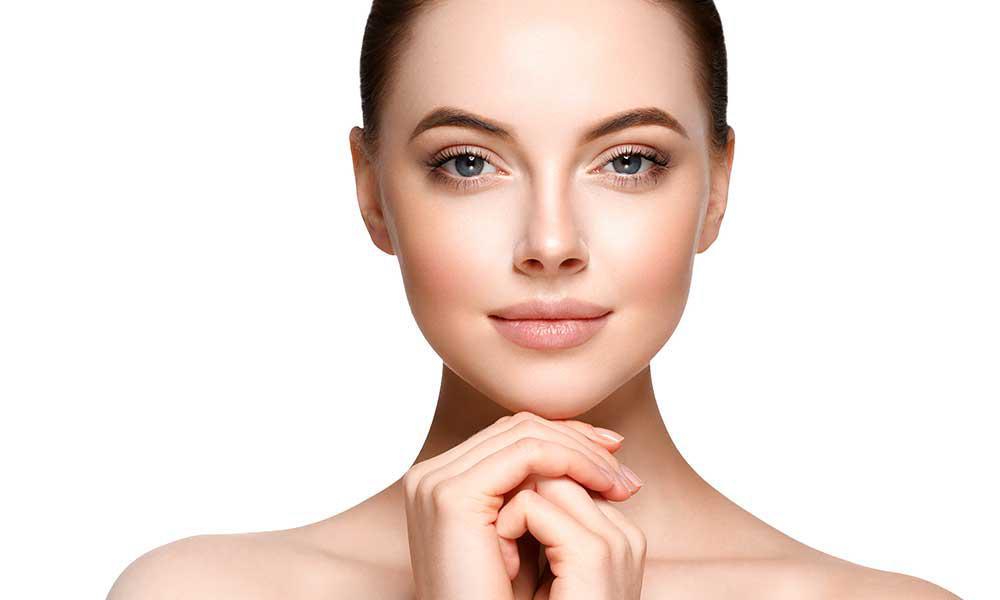 Your skin care journey is unique to you. Dr. Wells and her associates will provide you with detailed instructions to prepare you for your chemical peel. These directions will be tailored to your skin, so please follow them closely.
The preparation protocols for chemical peels are designed to nurture hydration and regeneration. You may be prescribed certain antibiotics or medications like glycolic acid or Retin-A. Again, these suggestions are contoured specifically to your case. Skin rejuvenation is not a "one-size-fits-all" endeavor.
Procedure
Treatments are performed by either our knowledgeable and skilled aesthetician or Dr. Wells herself. They will evaluate your skin care needs and present options that will help you feel refreshed and beautiful in your skin.
The procedure begins with a thorough cleansing of the treatment area. The chemical compound is then applied to the skin, resulting in a slight stinging sensation that lasts 5-10 minutes. The depth of your peel will depend on the severity of imperfections you wish to treat. Chemical peels generally fall into three main categories, each gauged to address different levels of photoaging (skin damage caused by exposure to UV rays).[2]
Superficial Peel
To reverse mild lines and age spots, an alpha-hydroxy based peel may be your best choice. Your solution may also contain soothing elements such as vitamin A and other restorative tonics.
Moderate Peel
The main ingredient in a moderate peel is trichloroacetic acid (TCA). The application process may be done in several stages to alleviate discomfort and penetrate blemishes and wrinkles.
Deep Peel
Phenol is often used in the deepest level of chemical peels. Severe photoaging and pigmentation issues can be addressed by a deep peel, but you should only receive this comprehensive procedure once or twice per year, maximum.
Dr. Wells can help you navigate the depths of chemical peels and their variations. Please call (410) 628-8200 to make an appointment and begin your journey to the vibrant new you.
Recovery and Results
As the name suggests, chemical peels will peel away in a matter of 3-7 days. Redness and sensitivity are normal, but these will subside as your healthy complexion emerges.
Please avoid exposure to sunlight as your results take shape.
To get a glimpse of your fantastic results, take a look at our glowing reviews. They shine as brightly as your skin will after a chemical peel from Dr. Wells.
Complementary Procedures
Chemical peels are a brilliant way to address impurities and textural inconsistencies along the surface of your skin, but that's just the beginning. Dr. Wells takes a holistic approach to cosmetic improvement, so she can bolster a chemical peel with a bevy of aesthetic procedures.
To reduce the persistent muscular contractions that pull at the skin, consider the serene smoothness of a Botox Cosmetic treatment. Frame your face dramatically with the help of Latisse eyelash enhancements. Add vitality and volume to your look by exploring our fine array of dermal fillers and injectables such as Juvéderm and Laviv. Together, these rejuvenative solutions provide complete facial rejuvenation to our amazing clientele.
Alyson Wells, M.D., F.A.C.S.
Dr. Wells is your ultimate resource regarding skin health and maintenance. Her rare combination of impeccable training, keen aesthetic sensibilities, technical skill and precision in plastic surgery sets this Baltimore physician apart from the rest. 
To learn about all of your skin care treatment options, request a consultation online. You may also wish to call our office at (410) 628-8200 to set up an appointment. We look forward to revealing and celebrating the beauty of your skin.
FAQ
How much do chemical peels cost in Baltimore?
The price of a chemical peel depends on the materials used and the extent of your treatment area. Dr. Wells provides a transparent cost assessment as part of your consultation process. One of the great benefits of visiting Valley Plastic Surgery & Medi-Spa is our sense of inclusiveness. We have a comprehensive surgery center located on the premises, not to mention the best staff on the East Coast. Everything is here under one roof, so there are no surprise fees or outside vendors to interfere with the billing process. Instead, you will get the best care at the right price. We have financing options to suit your budgetary needs.
Are chemical peels painful?
Chemical peels are a delicate procedure, so they should only be performed by skilled medical professionals. Dr. Wells is a double-board-certified surgeon who works diligently to minimize any discomfort from the peeling process. Contact our Maryland office to learn how we prioritize your safety and satisfaction.
How long do chemical peels last?
The answer to this question correlates to the depth of the peel required/desired. Lighter peels generally endure for about two months while deeper peels can generate benefits for over a year! Call (410) 628-8200 to discuss the contours of your complexion and determine the best peel for the job.
References
Landau, M. (2008). Chemical peels. Clinics in Dermatology, 26(2), 200-208. https://doi.org/10.1016/j.clindermatol.2007.09.012
Fulton, J. E., Porumb, S. (2004). Chemical Peels. American Journal of Clinical Dermatology. 5, 179–187. https://doi.org/10.2165/00128071-200405030-00006