Thigh Lift
Offered at our convenient location in Baltimore, Maryland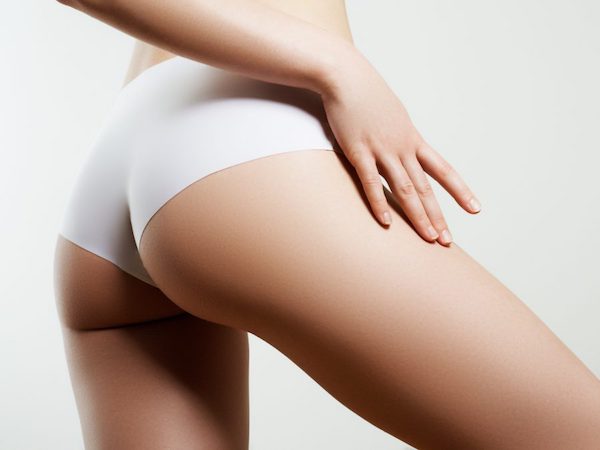 A thigh lift is an aesthetic surgical procedure that gently removes redundant, loose skin along the upper legs. By bringing the look and feel of the thighs into alignment with a patient's ideal shape, Dr. Alyson Wells can accentuate your best features. She is a double board-certified surgeon who proudly serves the needs of the greater Baltimore community. 
Under Dr. Wells' expert leadership, Valley Plastic Surgery & Medi-Spa is your premier destination for cosmetic enhancement. If you struggle with excess skin and/or fat along your thighs, we can help. Contact our office in Cockeysville, Maryland to make an appointment online, or call (410) 628-8200 and connect with one of our friendly, knowledgeable staff members. We also offer virtual consultations to best suit your needs and lifestyle. 
What Is a Thigh Lift?
Diet and exercise are the twin pillars of health maintenance, but they sometimes fall short when it comes to crafting an optimal physique. Even after significant weight loss, the skin may not "bounce back" the way it once did.[1] Over time, skin loses elasticity. You might shed several pounds, but your outer shell is still bulky and lax.
A thigh lift addresses ptosis (sagging) along the upper legs. The procedure removes excess skin to bring a taut, toned appearance to the body. Whether your issue is inner thigh fat, outer definition, or both, Dr. Wells can customize her approach to improving your legs.
Benefits of Body Contouring
In addition to the obvious physical benefits of a thigh lift, recipients will enjoy an array of psychological and functional rewards as well. When a person's body corresponds with their goals, it reduces the discrepancies between their perception and reality. Every time bulky thighs interfere with everyday life, it affects one's self-esteem.
Daily activities, for example, can cause discomfort and distress when excess fat and skin get in the way. If you shy away from wearing skinny jeans or riding a bike, a thigh lift can expand your horizons. 
Thigh Lift Benefits
Brings balance to the upper legs
Reduces chafing and bunching due to bulky thighs
Gives you more flexibility regarding wardrobe (shorts, pants, skirts, etc.)
Empowers you to craft your best body
To experience the benefits of a thigh lift for yourself, contact Valley Plastic Surgery & Medi-Spa at your earliest convenience. 
Eligible Candidates
If you wish to tighten the contours of your upper legs, then a thigh lift could be ideal for you. Eligible candidates are in good health and within 20% of their goal weight. You may need to postpone your thigh lift procedure if you have a history of lymphoedema or circulatory conditions, as these are contraindications of the surgery.[2] Dr. Wells can determine your candidacy for a thigh lift during your comprehensive consultation. 
Private Consultation
Health care is an exhaustive topic, but its ramifications are quite intimate. The purpose of this article is to provide you an overview of how a thigh lift works, but you must have questions that pertain specifically to you. If you find yourself at a loss for words during your appointment with Dr. Wells, here are some conversation starters to keep handy.
Are my legs eligible for a thigh lift?
What will my thighs look like after the procedure?
How much skin and/or fat can be removed?
Where will the incisions be placed?
The caring crew at Valley Plastic Surgery & Medi-Spa is eager to field the above questions and many more. After all, an informed patient is a healthy patient. In a continued effort to convey useful, insightful data to our Baltimore community and beyond, we regularly update our blog. Feel free to read through our posts and bring any (additional) questions to your meeting with Dr. Wells. 
Preparation
During your consultation, you will receive detailed instructions to prepare you for your upcoming thigh lift surgery. These directions will be tailored to your case, so please follow them closely. In general, it is advisable to quit smoking at least three weeks prior to any invasive procedure.
You may also be asked to stop taking certain medications or supplements during your prep period. Dr. Wells wants to ensure that your circulation is in peak condition in order to facilitate a successful surgery and ensuing recovery.
Thigh Lift Procedure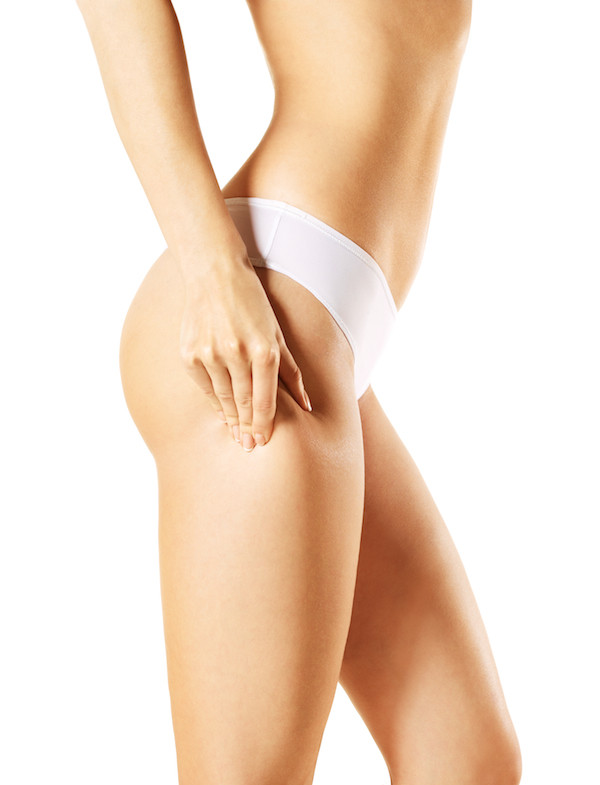 From the moment you arrive at Valley Plastic Surgery & Medi-Spa, we want you to feel right at home. Dr. Wells will review the details of your procedure and invite you to ask any remaining questions you may have. She will also mark your skin to indicate where the incisions will be placed in order to achieve your specifications.
After your medical staff administers the proper anesthesia, the thigh lift will proceed safely and comfortably. Dr. Wells will contour the procedure to your unique anatomy, but the following techniques are some of the major categories of thigh lift that you may discuss during the consultation.[3]
Inner Thigh Lift
As the name suggests, an inner thigh lift focuses on the interior surface of the legs, specifically near the knee. If sagging skin rubs unpleasantly when you walk or change seated positions, then you may wish to explore the transformative appeal of an inner thigh lift. The incisions are concealed along the discrete contours of the mid leg so as to minimize visible scarring.
Bilateral Thigh Lift
Some patients complain about the protrusions of excess skin that hang along the front or outsides of the thighs. In these cases, we may want to pursue a bilateral lift technique. Dr. Wells will make a gentle, skillful incision up around the hip, along the bikini line for minimum noticeability. From there, the skin is redraped upward, smoothing away unsightly wrinkles and folds. Once the incisions are closed, the outer thighs achieve a slimmer, sleeker splendor.
Medial Thigh Lift
Perhaps the most popular method of thigh enhancement surgery is the medial lift.[4] Dr. Wells creates a series of strategic incisions along the interior wall of the upper thigh to alleviate pinching. These incisions may extend back along the hidden confines of the groin to the lower crease of the buttocks. The medial thigh lift technique allows Dr. Wells the proper access to truly alter the dimensions of the thighs. She will improve the upper legs and their relation to the surrounding hips, buttocks and lower legs.
Healthy Recovery
Immediately following your thigh lift surgery, a medical professional will usher you to a recovery area to monitor your progress. Once you are deemed ready to return home, you will be released into the care of a loved one.
Please plan to take between 4-8 days off work, but all patients vary. You may encounter minor bruising and swelling, but these side effects will gradually dissipate over the course of 2-3 weeks. Avoid strenuous activities, especially ones that overexert the legs.
Please do not hesitate to call (410) 628-8200 with any concerns you have regarding your recovery from a thigh lift. 
Amazing Results
Your fantastic new shape will emerge over the course of the next month or so. Dr. Wells may recommend that you plan a follow-up visit to remove any sutures or drains that your surgery necessitated. 
To get a glimpse of how satisfied you will be with your thigh lift at Valley Plastic Surgery & Medi-Spa, click on our reviews page. Dr. Wells is committed to providing 5-star service to Cockeysville, Baltimore, and our surrounding Maryland communities. We would be thrilled to add you to our family of happy, healthy clients. 
Complementary and Alternative Procedures 
A thigh lift is a wonderful way to remove unwanted skin from the upper legs, but you may also wish to contour away bothersome fat deposits. Even after significant weight loss, some fat stores remain, presenting obstacles on the path to your final aesthetic goals.
To address stubborn fat, Dr. Wells may recommend liposuction. It pairs well with various enhancement procedures, sculpting your physique across several parameters simultaneously. If you have loose, lax skin along the midsection, you may want to investigate the benefits of a tummy tuck. Dr. Wells will gently remove redundant folds along the belly to help you achieve a flat (and flattering) silhouette.
FAQ
How much does a thigh lift cost in Baltimore?
The cost of thigh lift surgery depends on several factors. The type of incision technique and the extent of the enhancement are just some of the determinants that contribute the procedure's final fee. Dr. Wells prides herself on providing transparent pricing as part of your comprehensive consultation. In the meantime, feel free to visit our financing page for more details. 
References