Breast Reconstruction
Offered at our convenient location in Baltimore, Maryland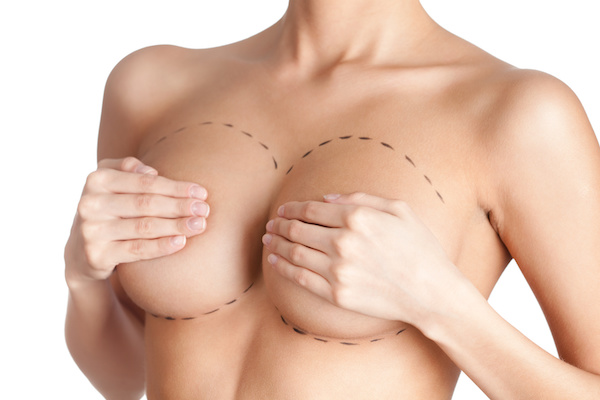 Women considering breast reconstruction in the Baltimore area will find a concerned, empathetic and experienced specialist in Dr. Alyson Wells of Valley Plastic Surgery.
A board-certified plastic surgeon, Dr. Wells has the elite level of training and experience necessary to restore the breasts following treatment for breast cancer, including mastectomy and lumpectomy.
About Breast Reconstruction
The loss of one or both breasts can be traumatic, both physically and emotionally.
The goal of breast reconstruction is to help restore the shape, symmetry and appearance of the breasts and, thereby, assist women in regaining some of what was lost to cancer, including their confidence and femininity. Rest assured that Dr. Alyson Wells has many patients who feel their breasts are even more beautiful following total reconstruction. Federal and Maryland state laws mandate that insurance providers cover breast reconstruction, including surgery on the other, uninvolved breast to create symmetry.
Before & After Photos
Types of Reconstruction
There are a variety of techniques used for reconstruction of the breasts. Your ideal method depends on the type of cancer treatment, anatomical considerations and whether reconstruction is performed at the time of the mastectomy (immediate reconstruction) or some time following mastectomy (delayed reconstruction).
Dr. Wells may recommend a combination of techniques in order to create the most beautiful, natural appearance.
Tissue expansion
An expander is inserted under the skin that remains after the mastectomy and the pectoralis major muscle. It is gradually filled with saline (a saltwater solution) at short intervals. Once fully expanded to the desired size, the expander is replaced by a breast implant.
Autologous breast reconstruction
Tissue from your own body (autologous) is used to create the new breast.
This TRAM flap technique involves the movement of excess lower abdominal tissue to the chest, where a new breast is shaped and conformed to the tissues that remain following the mastectomy. Sometimes tissue from the back is brought forward around the rib cage (latissimus flap technique). It is fashioned into a breast with the addition of a breast implant in order to provide more volume.
Breast implants
Breast implants may be used with either tissue expansion or autologous reconstruction. Learn more about saline vs. silicone breast implants.
Nipple-sparing or areola-sparing mastectomy
Also referred to as an "areola-sparing mastectomy," a nipple-sparing mastectomy is combined with immediate breast reconstruction. This conservative surgical approach preserves the nipple, areola and the breast skin envelope during the breast cancer surgery and can produce exceedingly beautiful and natural-appearing results.
Dr. Wells has tremendous experience with immediate breast reconstruction following nipple-sparing mastectomies.
Dr. Wells Welcomes Your Questions
Women appreciate Dr. Wells' compassion, her feminine perspective and her extensive medical knowledge. Dr. Wells and her caring staff look forward to answering your questions and supporting you through the breast reconstruction process.
Alyson Wells,
M.D., F.A.C.S.
Her rare combination of impeccable training, keen aesthetic sensibilities, technical skill and precision in plastic surgery sets this Baltimore surgeon apart from the rest.
If you are facing the possibility of a mastectomy or lumpectomy, or you have already undergone the procedure, Dr. Wells and her compassionate medical team can help you to become physically and emotionally whole again. Request a consultation online or call (410) 628-8200.