Breast Reconstruction
Offered at our convenient location in Baltimore, Maryland
We no longer offer this procedure. Click here to view all the surgical procedures we have to offer.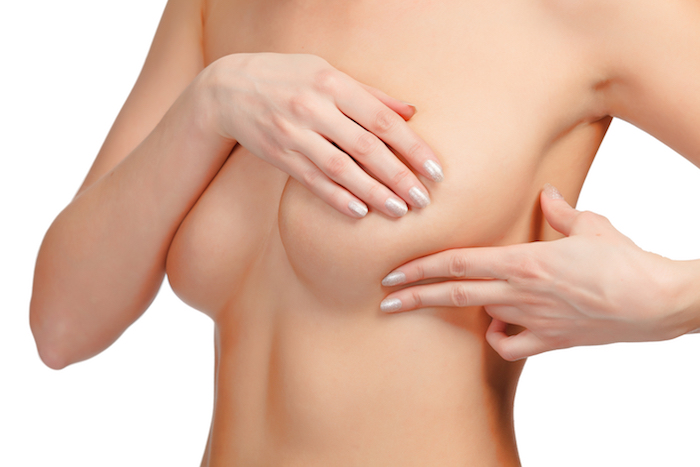 Women considering breast reconstruction in the Baltimore area will find a concerned, empathetic, and experienced specialist in Dr. Alyson Wells of Valley Plastic Surgery.
A double-board-certified plastic surgeon, Dr. Wells has the elite level of training and experience necessary to restore the breasts following treatment for breast cancer, including mastectomy and lumpectomy.
About
The loss of one or both breasts can be traumatic, both physically and emotionally. The goal of breast reconstruction is to help restore the shape, symmetry and appearance of the breasts and, thereby, assist women in regaining some of what was lost to cancer, including their confidence and femininity.
Rest assured that Dr. Alyson Wells has many patients who feel their breasts are even more beautiful following total reconstruction.
Federal and Maryland state laws mandate that insurance providers cover breast reconstruction, including surgery on the other, uninvolved breast to create symmetry. Contact Valley Plastic Surgery to inquire about using insurance to cover the costs for breast reconstruction.
Consultation
Experiencing mastectomy and subsequent treatment for breast cancer can be a very difficult time in your life. It is important that you have a medical team by your side that is ready and willing to answer your questions and address your concerns.
During your private consultation with Dr. Alyson Wells, you will have the opportunity to not only ask questions, but also discuss your goals for breast reconstruction surgery. Dr. Wells will inquire about your health and medical history, conduct a physical examination of your breasts, and discuss the available breast reconstruction options with you.1
Dr. Wells will explain the details of the decided upon breast reconstruction procedure and will discuss your customized treatment plan with you.
If you are ready to discuss breast reconstruction surgery options with a compassionate, highly skilled surgeon, contact Valley Plastic Surgery today to schedule your personal consultation with Dr. Alyson Wells.
Types of Breast Reconstruction
There are a variety of techniques used for reconstruction of the breasts following mastectomy or lumpectomy.2 Your ideal method depends on the type of cancer treatment, anatomical considerations, and whether reconstruction is performed at the time of the mastectomy (immediate reconstruction) or some time following mastectomy (delayed reconstruction).
Dr. Wells may recommend a combination of techniques in order to create the most beautiful, natural appearance.
Implant Reconstruction
There are several benefits of choosing an implant reconstruction. If you would prefer a shorter surgery and recovery time, implant reconstruction following mastectomy or lumpectomy could be beneficial for you and your goals.
Candidates for an implant reconstruction are women who do not need to have radiation therapy and who do not desire extra incisions in other areas of the body to excise skin and muscle flaps.
Also, these patients may be willing to alter their opposite breast in order to make it more symmetrical to the breast with the implant. There are several considerations when making a decision to move forward with an implant reconstruction after mastectomy or lumpectomy. The availability of breast tissue to accommodate the implant, the type of implant to use, and maintenance of the breast implants should be carefully regarded.
Tissue Expansion
It is important to note that during a mastectomy, skin and breast tissue will be removed from the breast, possibly giving the breast a flattened appearance. With implant breast reconstruction, an expander is inserted under the skin and the pectoralis major muscle that remains after the mastectomy. It is gradually filled with saline (a sterile saltwater solution) at short intervals to stretch the skin to accommodate the implant that will be placed in the breast.3 Once fully expanded to the desired size, and the skin has adjusted, the expander is replaced by a breast implant.
Breast Implants
Breast implants may be used with either tissue expansion or autologous reconstruction.4 There are many details to keep in mind when deciding on which implants would be best for you. The outer material, filler, texture, shape, profile, and size are all variables to choose from.
Saline implants contain a silicone outer shell and are filled with a sterile saline (saltwater) solution. Saline implants are available in a round shape and smooth texture. This is because the shifting of the implant within the breast pocket does not alter the outward appearance of the breast.
Silicone breast implants contain a silicone outer shell and a silicone gel fills the interior. Silicone implants may come round in shape or in an anatomical/"teardrop" shape. They also may have a smooth or textured outer shell. Some implants are textured because the rough outer shell reduces risk of the breast implant changing orientation within the implant pocket.
Gummy bear implants are effectively anatomical, textured, silicone implants. The only difference between the traditional teardrop implants and the Gummy Bear implant is the fact that the Gummy breast implant is filled with a cohesive silicone gel. In case of a breast implant rupture with gummy bear implants, the gel will keep its shape within the breast pocket.
Learn more about saline vs. silicone breast implants.
Autologous or "Flap" Reconstruction
In an autologous or "flap" reconstruction, tissue from your own body (autologous) is used to create a new breast envelope. There are many available flap procedures for breast reconstruction after mastectomy. Dr. Alyson Wells uses her precise surgical skill to provide you with a comfortable reconstructive surgery and recovery.
TRAM Flap (Transverse Rectus Abdominis)
TRAM, the transverse rectus abdominis, is a muscle in the lower abdomen that is the namesake of a flap technique to reconstruct the breast.5 Skin, muscle, and fat is taken from the TRAM and is transferred to the chest to form the breast envelope. TRAM tissue is similar to breast tissue, making TRAM flaps the most common in breast reconstruction.
Free TRAM Flap: In this technique, Dr. Wells will excise the skin, fat, muscle, and blood vessels of the TRAM and carefully incorporate it with the existing breast tissue.
Muscle-Sparing Free TRAM Flap: The muscle-sparing TRAM flap technique utilizes the same concept as the free TRAM, however, Dr. Wells would remove less of the muscle from the abdomen. Quicker patient recovery has been reported with this technique, compared to the free TRAM flap.
Pedicled (attached) TRAM flap: This technique is used to preserve the blood supply of the TRAM donor tissue. The TRAM is separated from the abdomen with the blood vessels still attached. The donor TRAM is then transferred to the chest from underneath the skin of the torso to reconstruct the breast. Because this technique is "muscle-heavy," it is considered a muscle-transfer flap.
Latissimus Dorsi Flap
Sometimes, tissue is taken from the latissimus dorsi muscle of the upper back and brought around to create the breast envelope in breast reconstruction following a mastectomy.6 As in the pedicled TRAM flap, the latissimus dorsi tissue maintains its original blood supply. The donor tissue is moved around towards the breast from under the skin of the torso. Like the pedicled TRAM flap, the latissimus dorsi flap is also a muscle-transfer flap.
Choosing a breast reconstruction method should be be made together with your reconstructive surgeon.
Dr. Alyson Wells can provide you with detailed information regarding your options when it comes to breast reconstruction. Dr. Wells' surgical skill, attention to detail, and empathic approach can provide you with a sense of partnership during this time in your life.
Contact Valley Plastic Surgery today to schedule your private breast reconstruction surgery consultation with Dr. Alyson Wells.
Nipple- or Areola-Sparing Mastectomy
A nipple- or areola-sparing mastectomy is combined with immediate breast reconstruction. This approach to mastectomy can provide natural-looking results during reconstruction due to the preservation of the nipple and/or areola and the breast skin envelope. Compared to conventional mastectomy where most or all of the breast tissue is surgically removed, women opting for nipple- or areola-sparing mastectomy reported more psychological satisfaction and greater quality of life.7
Dr. Wells will work closely with your oncologist to provide you with a team approach to your treatment. This will ensure that you receive the care you deserve and desire. Women appreciate Dr. Wells' compassion, her feminine perspective and her extensive medical knowledge. Dr. Wells and her caring staff look forward to answering your questions and supporting you through the breast reconstruction process.
Dr. Wells Welcomes Your Questions
Individuals interested in plastic surgery look to Dr. Wells for her kind, patient-centered disposition, her experience and her exceptional results. She will take the time to address your concerns so you can confidently make the choice to proceed with your breast reduction or other treatments.
Alyson Wells, M.D., F.A.C.S.
Her rare combination of impeccable training, keen aesthetic sensibilities, technical skill and precision in plastic surgery sets this Baltimore surgeon apart from the rest.
If you are facing the possibility of a mastectomy or lumpectomy, or you have already undergone the procedure, Dr. Wells and her compassionate medical team can help you to become physically and emotionally whole again. Request a consultation online or call (410) 628-8200.
Additional Resources
American Society of Plastic Surgeons. (2019). Breast Reconstruction Consultation. Retrieved from https://www.plasticsurgery.org/reconstructive-procedures/breast-reconstruction/consultation
American Cancer Society. (2019). Breast Reconstruction Options. Retrieved from https://www.cancer.org/cancer/breast-cancer/reconstruction-surgery/breast-reconstruction-options.html
Johns Hopkins Medicine. (n.d.). Tissue Expanders. Retrieved from https://www.hopkinsmedicine.org/breast_center/treatments_services/reconstructive_breast_surgery/tissue_expanders.html
American Society of Plastic Surgeons. (2019). Types of Breast Implants. Retrieved from https://www.plasticsurgery.org/cosmetic-procedures/breast-augmentation/implants
Breastcancer.org. (2019). TRAM Flap. Retrieved from https://www.breastcancer.org/treatment/surgery/reconstruction/types/autologous/tram
Breastcancer.org. (2019). Latissimus Dorsi Flap. Retrieved from https://www.breastcancer.org/treatment/surgery/reconstruction/types/autologous/lat-dorsi
Mota, B. S., Riera, R., Ricci, M. D., Barrett, J., de Castria, T. B., Atallah, Á. N., & Bevilacqua, J. L. (2016). Nipple- and areola-sparing mastectomy for the treatment of breast cancer. The Cochrane database of systematic reviews, 11(11), CD008932. doi:10.1002/14651858.CD008932.pub3