Breast Implant Revision
Offered at our convenient location in Baltimore, Maryland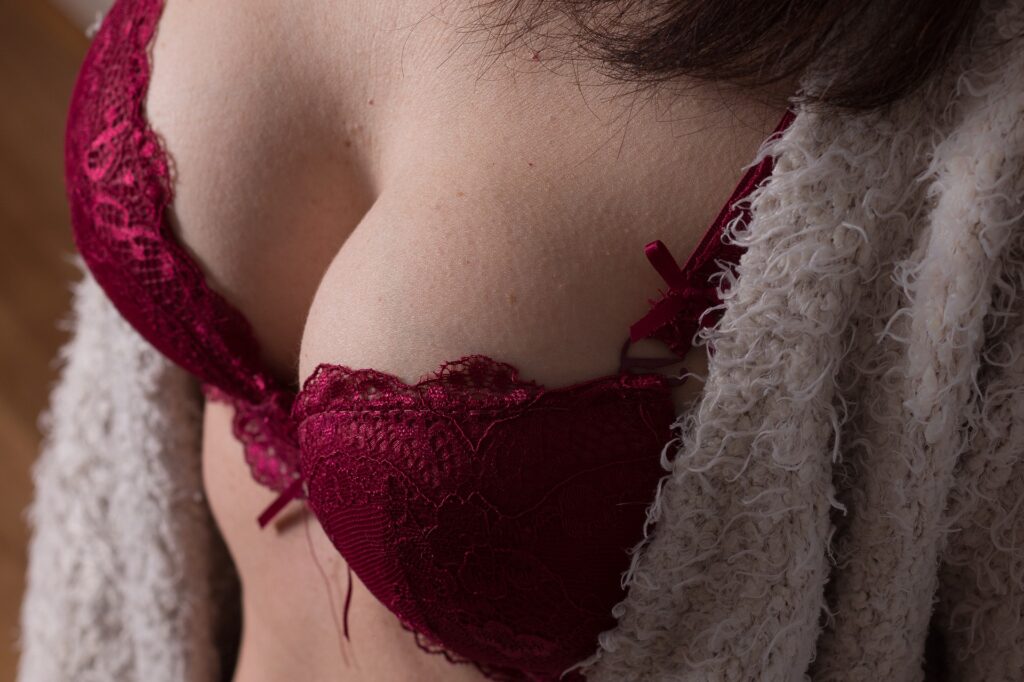 Breast implant revision is a procedure that empowers women to improve upon their past enhancements.
Enhancement is not always a linear process. We make strides forward, but we sometimes shuffle back. If a breast augmentation procedure from your past no longer reflects your current ideal, you may want to consider a replacement or removal surgery.
Dr. Alyson Wells is a double board-certified plastic surgeon specializing in the implementation and perfection of breast implants. Under her esteemed leadership, Valley Plastic Surgery & Medi-Spa proudly serves the needs of Baltimore and beyond. Contact our office online or call (410) 628-8200 to schedule an appointment. We are conveniently located in Cockeysville, Maryland, but we also provide virtual consultations to best suit your lifestyle and busy schedule. No matter where you log on, Dr. Wells wants to connect with you.
Before and After Photos
Replacement, Removal, Rejuvenation
Our bodies mature and our science evolves. It is a symbiotic relationship that celebrates innovation and individuality. If you received breast implants as a younger person, they may no longer fit your physique. If your weight has changed, you might want a bust to reflect your overall dimensions. Dr. Wells can help with a breast augmentation upgrade that accentuates your curves as they gracefully age.
Medical technology advances in tandem with humanity. Breast implants of today are leaps and bounds more varied than they were even a decade ago. The Food and Drug Administration (FDA) recommends that women refresh their breast implants approximately every 10 years. Women who seek a revision procedure can use the opportunity to enhance their breasts with all of today's amenities at their disposal. Patients can choose to change the placement of their implants, the size of the implants, or the type of material within them.[1]
Saline Implants
Saline solution is a naturally tolerated liquid that the body can easily absorb in the unlikely event of an implant rupture. Women with natural fullness may opt for saline implants to give them a subtle boost in volume and shape. Your surgeon inserts an empty implant casing into the breast pocket. Once this shell is situated correctly, your doctor fills it with saline through a small tube. This technique allows your surgeon the chance to make a smaller incision than the incisions associated with silicone implants.
Silicone Implants
To allow women an array of textural options, Dr. Wells offers a wide variety of silicone implants. If your past augmentation procedure left you feeling generic or awkward, you will be thrilled to learn how far implant design has advanced. Your revision procedure will feel like a fresh start, courtesy of Dr. Wells and her attentive associates at Valley Plastic Surgery & Medi-Spa.
Benefits of Breast Revision
Choice is the best benefit of all. You may have had inadequate experiences with other surgeons in your life, but Dr. Wells will open your eyes to the possibilities available to you here and now. 
In addition to the many aesthetic options that a breast revision procedure offers, it also provides a plethora of functional advantages. When an implant is introduced to the breast pocket, the human body may react by forming a pocket of scar tissue around the foreign device. This is called a capsule, and it may cause some women discomfort. A revision procedure will address the look and feel of capsule material, ushering patients toward a better tomorrow. 
Eligible Candidates
If you are dissatisfied with the appearance or sensation of your breast implants, you may be an ideal candidate for revision surgery. Dr. Wells can determine your eligibility for a replacement or removal procedure during your comprehensive consultation. 
BIA-ALCL
In rare instances, implants of the past have been associated with a condition called breast implant-associated anaplastic large cell lymphoma (BIA-ALCL).[2] This is a completely treatable occurrence, and Dr. Wells is a valuable resource when it comes to health maintenance and revision surgery options. If you received Allergan implants in the past and are concerned about their ramifications on your current and future wellbeing, please call Valley Plastic Surgery & Medi-Spa at (410) 628-8200. 
Private Consultation in Baltimore
Communication is a cornerstone of health and happiness. When you meet with Dr. Wells, you will be encouraged to share your medical history, including the details of your previous breast enhancement procedures. Tell us why you are dissatisfied and how we can help alleviate your concerns.
In a continued effort to open the lines of communication with our Baltimore friends and neighbors, we regularly update our blog. Feel free to peruse our posts and enjoy our insights and information. Bring any questions that may arise with you to your breast revision consultation. 
Preparation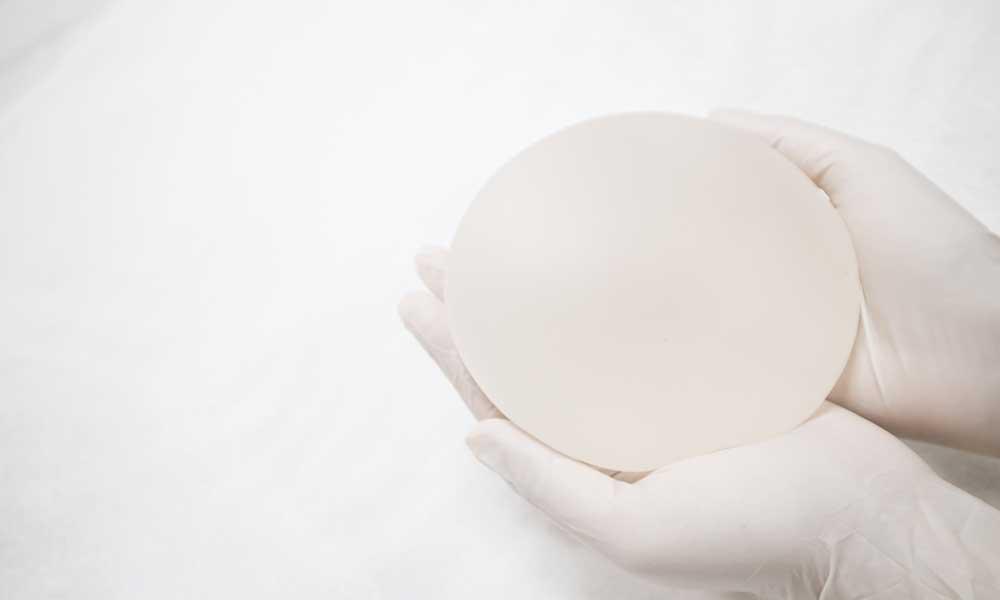 During your consultation, Dr. Wells and her associates will provide detailed instructions to prepare you for breast revision surgery. These directions will be customized to your enhancement journey, taking into account past procedures and future goals. Please follow Dr. Wells' advice closely and contact us if you have any questions about the breast revision preparation process.  
Procedure Options
In addition to being a world-class surgeon, Dr. Wells is a champion listener. She will follow your wishes regarding how to move forward with your breast enhancement quest. Based on your conversation, Dr. Wells can recommend which procedure is right for you.
Breast Implant Replacement
If you want to upgrade your augmentation or change the shape, size, and texture of your implants, a replacement procedure is in order. Dr. Wells can strategize the best approach to concealing incisions along the same areas where your past incisions were made. You can switch from silicone to saline, vice versa, or simply explore your options with the same type of implant you received previously.
Breast Implant Removal
Perhaps your implants no longer reflect the person you have become. Dr. Wells can gently remove your breast implants and skillfully close all incisions, allowing your natural form to reclaim its shape. If your body has formed a capsule around the implant, Dr. Wells can remove part or all of the capsule along with the implant.
Partial Capsulectomy
Capsules that form around breast implants can become hard over time. When capsular contracture affects the sensation or appearance of your bust, consider removing part of the capsule surgically. Dr. Wells can contour the interior of the breast pocket to remove the unwanted portion of a capsule, leaving only the material that accentuates your natural beauty.
Complete Capsulectomy
Dr. Wells can also remove the entirety of a capsule that forms around your implant. A complete capsulectomy procedure can be performed in conjunction with the removal of the implant itself.[3] 
Recovery and Results
To get a glimpse of your remarkable results, please visit our reviews page. We are proud to deliver 5-star service to the greater Baltimore area and we are eager to have you join our happy, healthy clientele. 
Immediately following your breast revision procedure, a caring medical professional will monitor your progress. You will be fitted for a compression garment to cradle your chest and facilitate proper healing.
When you are ready, you will be released into the care of a loved one to drive you home so you can resume your recuperation there. Please follow Dr. Wells aftercare instructions, including any necessary prescriptions and dietary restrictions.
Complementary Procedures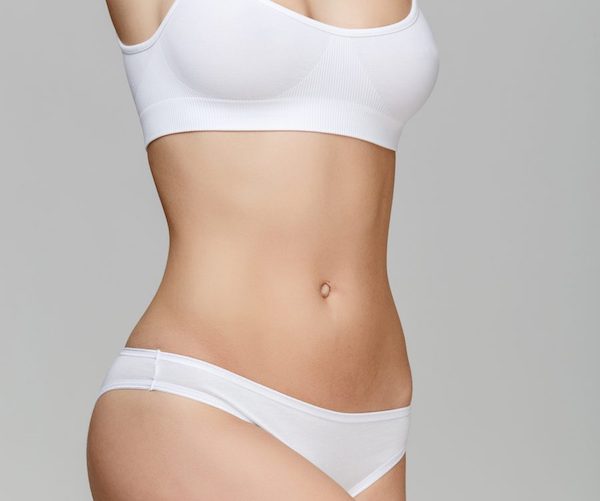 An implant revision empowers you to upgrade or change the size and shape of your previous augmentation. If you struggle with excess skin or sagging features, you may want to consider one of the other aesthetic procedures offered here at Valley Plastic Surgery & Medi-Spa.
Breast Lift
Ptosis is the medical term for drooping tissue. To address the occurrence and persistence of sagging breasts, Dr. Wells can perform a lift procedure. By removing excess skin and tightening the contours of the chest, a breast lift restores a woman's silhouette to its youthful dimensions. 
Tummy Tuck
When excess skin affects more than just the breasts, a tummy tuck may be the perfect solution. Dr. Wells can remove unwanted fat and redrape the skin to create a flat, flattering midsection. Enhancement at Valley Plastic Surgery & Medi-Spa is holistic. Instead of focusing on only one feature or another, Dr. Wells takes an overall approach to aesthetic improvement. To benefit from her dedication and expertise, please contact our office.
FAQ
How much does breast revision surgery cost in Baltimore? 
You deserve a straightforward approach to the medical billing process. Dr. Wells will provide transparent pricing during your breast revision consultation. The final cost will hinge on which type of procedure you request and the style of replacement implant (if any) you desire. Please visit our financing page to learn more about our payment options, or call (410) 628-8200 to discuss your budgetary concerns. 
References
Spear, S. L., Low, M., & Ducic, I. (2003). Revision augmentation mastopexy: indications, operations, and outcomes. Annals of Plastic Surgery. 51(6), 540-546. DOI: 10.1097/01.sap.0000096450.04443.be
Clemens, M. W., Jacobsen, E. D., & Horwitz, S. M. (2019). 2019 NCCN consensus guidelines on the diagnosis and treatment of breast implant-associated anaplastic large cell lymphoma (BIA-ALCL). Aesthetic Surgery Journal, 39(Supplement_1), S3-S13. https://doi.org/10.1093/asj/sjy331
Gerzenshtein, J. (2020). The Dishonesty of Referring to Total Intact Capsulectomy as "En Bloc" Resection or Capsulectomy. Plastic and Reconstructive Surgery, 145(1), 227e-228e. DOI: 10.1097/PRS.0000000000006362