Breast Lift with Implants
Offered at our convenient location in Baltimore, Maryland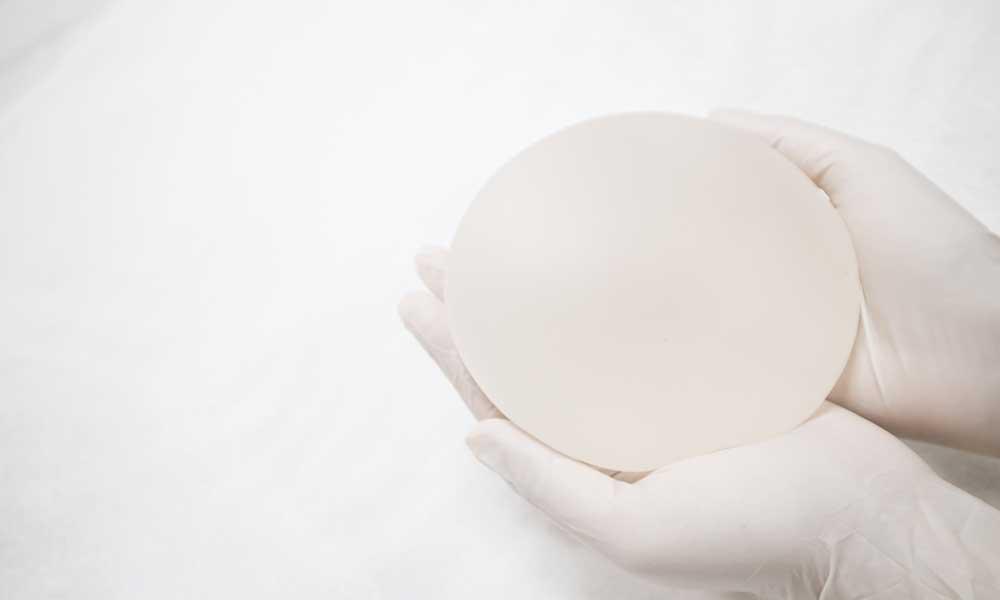 Augmentation–mastopexy is a combination of our breast lift and breast augmentation procedures. Together, their benefits can complement a woman's overall aesthetic by lifting and shaping her upper body to more symmetrical and alluring proportions.
Read our blog regularly to see what's new at Valley Plastic Surgery. 
About
Severely sagging breasts show a decrease in their size and a sharp descent in their angle of presentation. By the time this condition has reached its worst stages, no single cosmetic procedure can correct the issue alone.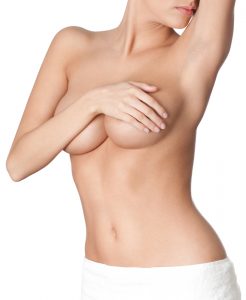 "Ptosis" of the breasts is the clinical condition of having a dramatically dropping bust. The term ptosis is derived from the ancient Greek word meaning "to fall." Women with advanced cases of ptosis will need to seek a holistic approach to correct the problem.[1] 
Breast Augmentation remains one of our most popular procedures. Our sophisticated silicone and saline implants can improve the size and shape of the bust. We also perform Breast Reconstruction in the wake of a life-threatening illness. Breast augmentation with implants can help women bounce back from the considerable volume loss in their breasts that can occur when they get older. 
The Breast Lift was designed to remove excess, lax skin from the chest area, so that your breasts present with more youthful vigor. Pregnancy, childrearing and massive weight loss all contribute significantly to sagging breasts. It is a condition that only worsens with age. Mastopexy will tighten your upper torso and sculpt your breasts. Unlike augmentation, however, the procedure will not add any mass to your chest.
Dr. Alyson Wells is our Chief Surgeon and Medical Director of Valley Plastic Surgery & Medi-Spa. Our Baltimore are often seeking a more attractive, enhanced bustline. Schedule a consultation to learn about all she can do for you. Call us to book an appointment: (410) 628-8200.
If you prefer, you can set up a Virtual Consultation, as well.
Before and After Photos
Benefits
Breast augmentation with lift combines the benefits of our two most popular procedures. Augmentation increases the size and responsiveness of small and listless breasts by adding to their overall volume. However, in cases of significant skin laxity, implants may actually accentuate the sagging.[2] 
A breast lift, on the other hand, brings a more youthful vector to the bust by excising the excess, sagging skin that has accumulated with age. A breast lift will do nothing to address issues of size. But, when paired with breast augmentation, an aging bustline is granted new life and increased size.
Candidates
Aging mothers and post-bariatric patients who have lost massive amounts of weight will experience the most benefits from a breast augmentation with lift. Qualified candidates are often suffering from extreme cases of breast ptosis. In these cases, increasing skin laxity teams with overstretched and damaged skin at the chest. These women experience sagging breasts but also a loss in overall volume, leaving their breasts looking wilted and withered.[3] Ideal candidates for the procedure are otherwise healthy women who are inspired by a desire to improve their appearance. The combined augmentation-mastopexy procedure achieves remarkable results by granting breasts both size and vibrancy. 
Your Private Consultation with Dr. Wells
Procedure
Dr. Wells initiates the combined enhancement procedure with the breast lift. In the course of the mastopexy, Dr. Wells will remove the excess skin around the breasts, sculpting their appearance and restructuring their support. She repositions the skin and tissue up and back as she etches the lines of a new, more flattering silhouette.[4] 
Breast Lift Incision Patterns
Circumareolar, also known a the "donut incision"
Circumvertical, also known as the "lollipop incision"
Anchor, the most involved incision pattern
The variations of mastopexy are each intended to treat a particular degree of ptosis stricken, drooping breasts. Most often, the lollipop pattern is enough to correct mild to severe sagging. In cases involving age, massive weight loss and/or pregnancy, the anchor might be needed to hold down the mastopexy procedure. Dr. Wells will select the incision pattern most appropriate for you.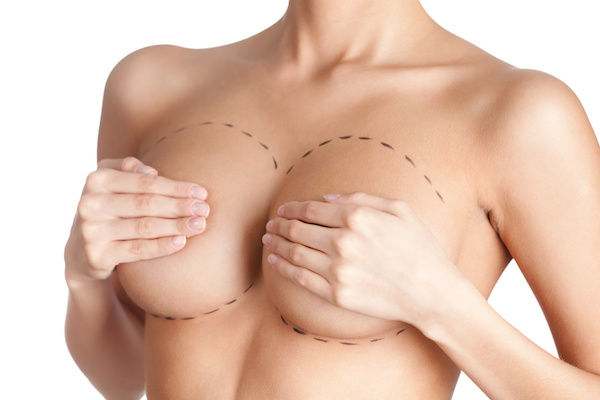 The mastopexy procedure provides a natural segue into its sister surgery: breast augmentation. Each procedure presents the aesthetic opportunity to enhance the bust in a comprehensive way. While some women prefer to have their breast augmentation in tandem with their breast lift, in some circumstances delaying implantation may be optimal. Typically, surgeons like to group surgeries into a single, comprehensive procedure because it simplifies the operation and makes recovery easier for the patient. It is also a more efficient use of time and resources, so grouping similar surgeries can cut down on costs, as well.
Depending on the incision pattern and extent of the lift to be performed, an average augmentation with lift should take around three hours. As with any cosmetic surgery, make sure you choose a board-certified plastic surgeon in your area who has extensive experience with cosmetic breast surgery and operates in accredited facilities.
Recovery & Results
After surgery, we ask patients to come back for several postoperative appointments. The first of these normally takes place three days after surgery. We will schedule further follow-ups and space them out strategically over the next several months, for up to a year later. At Valley Plastic Surgery, we have all our breast implant patients return for a follow-up visit once every year for life, at no charge.
How Much Does a Breast Lift with Implants Cost in Baltimore?
At your personal consultation, Dr. Wells will examine you and your medical records while she determines your candidacy for our combined augmentation-mastopexy procedure. If you qualify for surgery, you and Dr. Wells will draft your aesthetic strategy as she quotes you a cost estimate.
Financing is available so that breast enhancement is within your reach. Before you schedule your consultation, read through our FAQ section while you think of questions to ask the doctor. Call us at (410) 628-8200.
Take advantage of our latest client communication tool. Try a Virtual Consultation with Dr. Wells.
Look Your Best with Augmentation–Mastopexy 
A breast augmentation with lift is comprehensive contouring for your upper torso. A woman's chest can go through significant changes in her life. Weight gain, pregnancy and aging all conspire to distort your once womanly figure. Augmentation-mastopexy offers a holistic solution to a complex problem. You deserve to look your best! 
FAQ
What is breast augmentation with lift?
Combining a breast lift with implants is a good way to get the most from your surgery. You don't need to add as much volume to the implant when you also have a breast lift, which will position the breasts symmetrically and give them shape. When these two procedures are combined, your breasts will increase in cup size but also look better than with just one procedure.
Is it okay to go braless after a breast augmentation and lift?
There are varying opinions throughout the medical field. It is best to consult with your doctor individually to see what might be best for your individual case. As a rule of thumb, look for a bra that offers more in the way of support, rather than simply shaping your breasts. Pressure may cause harm to the surgery site. 
How long does it take for breast implants to look normal?
After breast augmentation, your tissues need time to adjust to the presence of a breast implant. At first, implants sit high and firm on the chest. As your skin, breast tissue and muscles relax, your breast implants will settle or "drop and fluff" into their intended position. This usually takes three to four months. A full recovery can take up to six months if you receive larger implants or have firmer than average tissues. It's common for one breast to settle faster than the other, causing an asymmetrical appearance temporarily. Don't worry—the other breast will catch up.
References
Strasser, E. (2006). Results of subglandular versus subpectoral augmentation over time: One surgeon's observations. Aesthetic Surgery Journal, 26(1), 45–50.
Breast lift. (2018, July 21). Retrieved December 10, 2019, from https://www.mayoclinic.org/tests-procedures/breast-lift/about/pac-20393218.
Margulies, I. G., & Salzberg, C. A. (2019). The use of acellular dermal matrix in breast reconstruction: evolution of techniques over 2 decades. Gland Surgery, 8(1), 3–10.
Weichman, K., Doft, M., & Matarasso, A. (2014). The Impact of Mastopexy on Brassiere Cup Size. Plastic and Reconstructive Surgery, 134(1). doi: 10.1097/prs.0000000000000288